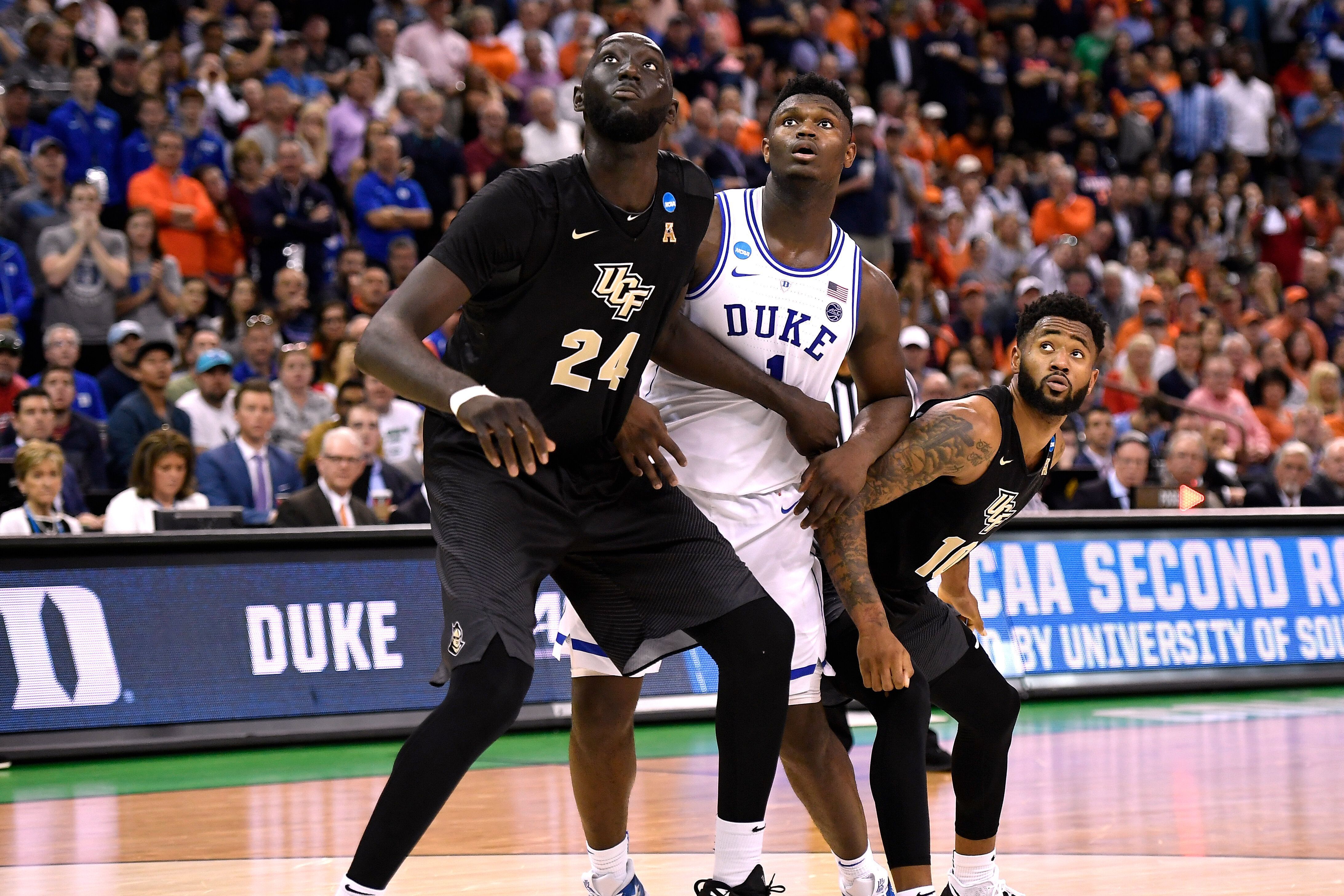 As the NBA Draft gets closer, the Cavs are doing their homework as they have brought in Central Florida center Tacko Fall and Florida State shooting guard Terance Mann according to AmicoHoops.net
The team has already had a number pre-draft workouts as they look to see who is going to be the best fit for the team with the fifth overall pick.
Amico points out that both players have been "climbing the charts over the past couple of weeks," and both players were at first projected as second-round picks.
Along with the 5th overall pick, the Cavs also have the 26th overall pick (via a trade with the Houston Rockets). The Cavs do not have a second-rounder this year.
Fall is 7-foot-6 and 311 pounds and a native of Senegal. He averaged 11.0 points, 7.7 rebounds a whopping 2.6 blocked shots this past season as a senior at UCF.

He was a straight-A student and if basketball doesn't work out, Fall has dreams of becoming an engineer for a large electronic company such as Microsoft.

He said he will also work out for the Los Angeles Lakers, New York Knicks, Indiana Pacers and Charlotte Hornets. He has already worked out for the home state Orlando Magic.

Meanwhile, Mann is 6-7 and also coming off his senior year. He showed vast improvement each season with the Seminoles, averaging 11.4 points and 6.5 rebounds this year as Florida State reached the Sweet Sixteen of the NCAA tournament.

Mann finished his career as the third player in program history to accumulate at least 1,200 points, 600 rebounds, 200 assists and 100 steals.
The NBA Draft is set for Thursday, June 20th.