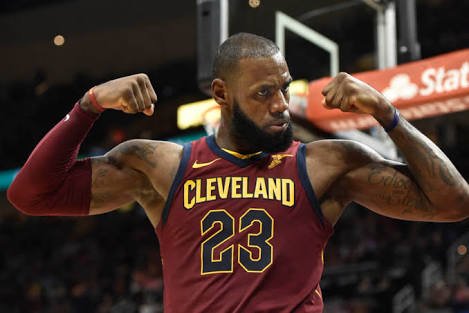 Two losing streaks come to a head tonight in Salt Lake City, Utah when the Cleveland Cavaliers and Utah Jazz collide Saturday. The Cavs have lost two straight games, those being their Christmas Day thriller and a letdown on Wednesday against Sacramento. Meanwhile, the Jazz has dropped three straight contests to Oklahoma City, Denver, and Golden State. Somebody's streak will be snapped tonight, a true positive for the winner of this matchup.
There are a few storylines heading into tonight but the main one is a special day for LeBron James. Today is James' 33rd birthday and it will be the first time since the 2013-14 season that he is participating in a game on his birthday, as he sat out on his birthday in the 2014-15 season against Atlanta. Last time LeBron did play on his birthday was against Denver. He proceeded to drop 26 points, six rebounds, and ten assists in forty minutes en route to a 97-94 victory over the Nuggets. What does that game have in common with tonight's game? The King is on the road. We'll see how much LeBron plays tonight and what kind of birthday performance he delivers tonight.
Without further ado, let's get into three keys to a Cavaliers victory in their last game of the 2017 calendar year:
1.  Limit The Three-Ball Opportunities- The Cavs have done a spotty job of shutting down the deep-ball in their last three contests. It's understandable that the Warriors hit a lot of three's as they are by far the most talented at shooting from behind the arc. What can't be allowed is subpar teams such as Chicago and Sacramento hitting double-digit three-point shots. Those two game showed two completely different results when Cleveland fails to lock down the arc.
The Cavs were able to survive against Chicago due to the fact that the Bulls couldn't establish an inside game besides Robin Lopez. However, Sacramento did very well at spreading the floor by running inside-out on the Cleveland defense to score an upset win. If the Cavs can not shut down a lackluster Utah three-point attack, it could lead to another clunker on the road.
2. Isolate Donovan Mitchell- Jazz rookie Donovan Mitchell is leaving not only fans with dropped jaws but also current NBA players.
The rookie has become a scoring machine for Utah, already dropping a 41-point performance in only 34 games in his young career. Mitchell is currently averaging 17.9 points per contest and is the most dangerous player the Jazz have to offer. With Ricky Rubio helping him run the backcourt while deferring to the youngster during most of the game, the former Louisville guard is thriving in his expanded role.
Tonight, the task is simple: Stop Donovan Mitchell. Look for not only JR Smith guarding Mitchell but also LeBron and Dwyane Wade. Those three veterans will make life very hard for Mitchell.
3. Find Tristan Thompson's Fit- Since he has returned from injury, Tristan Thompson just has not been as valuable as most thought he was in years prior. This could be due to the fact that the Cavs have added depth at the forward/big man position or just that Thompson's inability to buy a basket has finally gotten to the point where it cannot be overlooked.
That's why tonight is a great opportunity to find out where he fits, if he fits with Cleveland at all anymore.
Ty Lue should place Thompson with the starting unit tonight and play Jae Crowder off the bench. See how Tristan looks in his old role. If that doesn't work, attempt the bench position once again with him. At this point, Thompson is becoming more of a liability than an asset due to his limited skills and oversized contract.

NEO Sports Insiders Newsletter
Sign up to receive our NEOSI newsletter, and keep up to date with all the latest Cleveland sports news.