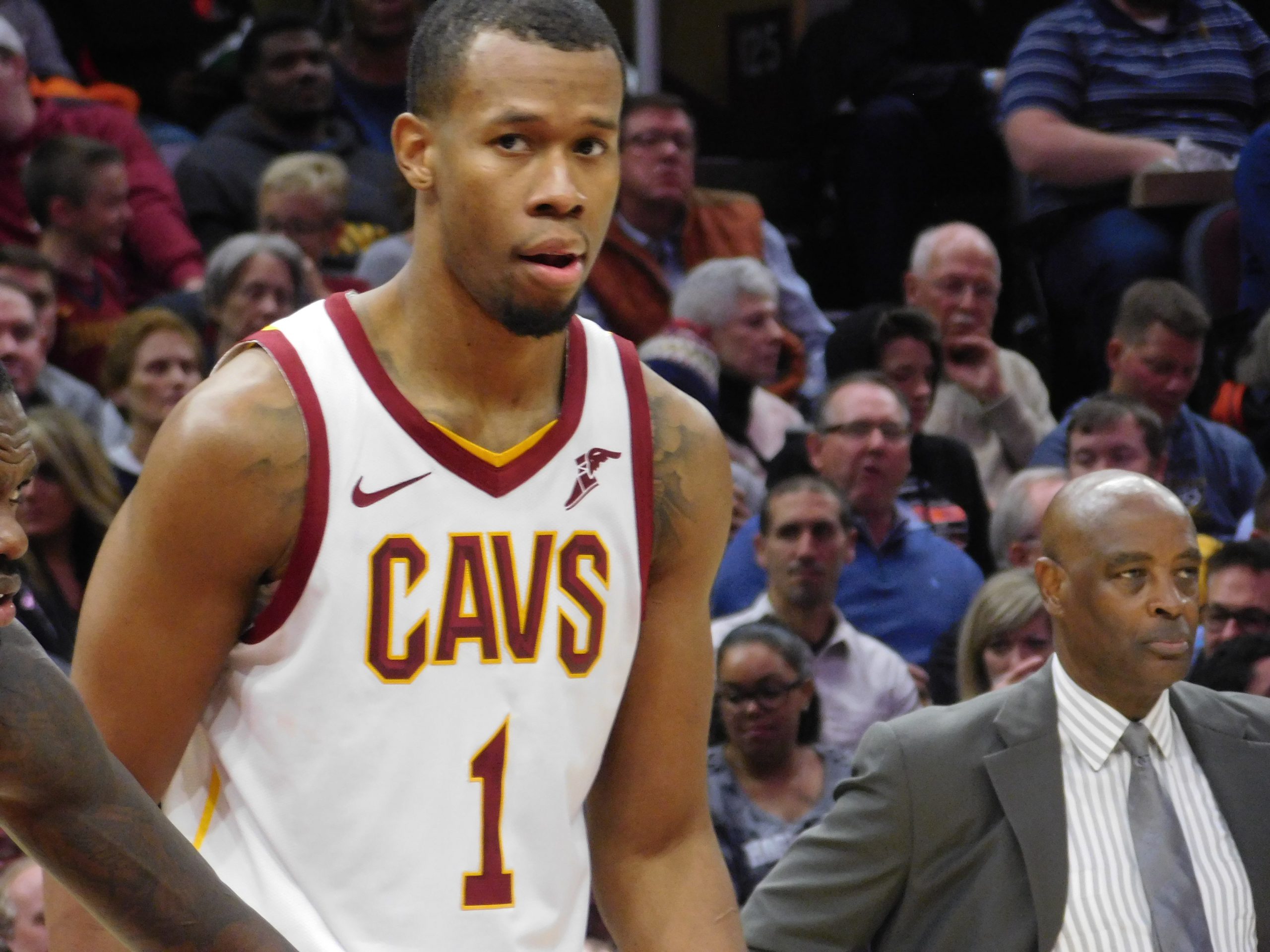 Cleveland- The Cleveland Cavaliers were looking for their third win in a row Monday night when the Minnesota Timberwolves came to the Q. While Minnesota was looking for their second road win of the season after starting (0-8) on the road. Unfortunately for Cavs fans, the Timberwolves controlled most of the game Monday night en route to a 102-95 victory.
The Cavaliers were never really out of this one but were never able to regain the lead after the first quarter. This one begin with each team trading a series a runs, with five lead changes in the first quarter alone. Then the Cavaliers offense became stagnant for stretches and dug themselves into holes they eventually had to fight out of. The largest lead of the game was only 14 points, but Minnesota was unable to pull away.
If you watched this game, you should takeaway one thing, and that's this… The Cavaliers are getting better, not just in their wins, but in their losses too. If you look back at the Cavaliers last four games, they are (2-2) a stretch where they played three playoff teams (LAL,PHI,HOU) and one fringe playoff team (MIN.) Last Wednesday's loss to the Lakers was the beginning of a good stretch of basketball for the Cavs. Monday night the Cavaliers did not look particularly great, but they were in the game during the final minute.
Rodney Hood lead the Cavaliers in scoring Monday with 20 points, serving as an offensive crutch at times. When the rest of the team was struggling to hit shots, Hood stepped up and kept the Cavs around to have a chance late. After the game Hood talked about how the game got away, "I think offensively we were sluggish at times. Defensively, I think we guarded well in the half court, but they turned us over a little bit. They were good with their hands, swiping down and they got out in transition. But I think offensively, we've just got to play a little faster, especially when a team locks in like that."
What's Next?
The Cavaliers head out on a two game road trip now, that begins Wednesday in Oklahoma City. The Thunder edged out the Cavs 95-86 in early November, when OKC was without Russell Westbrook. As of now, Westbrook is expected to play, although he did injury his ankle in Saturday's loss to the Denver Nuggets.
Thompson's strong play continues
Coming into the game Monday night, Cavaliers big man Tristan Thompson had been on quite a tear as of late. Thompson came into the game averaging 16 points and 16 rebounds over his last three games. Against Minnesota on Monday  you could tell Thompson was on a mission from the opening tip. Maybe it was the difficult match-up with Timberwolves big man Karl-Anthony Towns, or simply because Thompson knows what the Cavaliers need from him. Regardless the reason, Thompson was hot early on.
The Cavs big man is not usually know for his offense, but Thompson started the game (5-6) for 10 points in the first quarter. Scoring has always been icing on the cake with Thompson, knowing he's a monster on the boards. Thompson grabbed double digit rebounds 12 times, with a season high 21 (twice.)
After another gritty performance Monday night, Thompson now has 10 double-doubles on the season, leading the Cavaliers. He finished the night with 16 points and 11 rebounds, on 70% shooting from the field.
Covington a good fit for Minnesota
Minnesota needed to trade Jimmy Butler, but also needed to save face with a fan base that wants to compete. The Timberwolves believed in order to do so, they needed to get something in return that would help them win. Dario Saric and Robert Covington are both players that can do just that.
Covington showed exactly why he's been inserted into the starting line-up, scoring 24 points, knocking down a team high four three-pointers. On a night when Minnesota needed someone to step up because others were struggling, Covington was that man. He has an ability to impact the game on both ends of the floor, even on nights where he doesn't have his shot. Timberwolves head coach Tom Thibodeau sees his value, "today he shot well and played well and made some big defensive plays in the fourth quarter, that were huge that impacted the game in a big way."
Well rounded night for Nance Jr
Nance Jr was announced as a later starter Monday, as David Nwaba was sidelined with a sore knee. The start gave Nance Jr more time to play alongside fellow big man Tristan Thompson, something both have wanted more of. Cavs head coach Larry Drew liked what he saw, " I thought both guys complemented one another very well."
With these two on the floor Thompson plays the five while Nance Jr plays the four, a position much better suited for his play-making abilities. Monday was a perfect example of that.
Larry Nance Jr was a jack of many trades against the Timberwolves Monday night. Nance Jr scored 10 points, grabbed 8 rebounds and dished out 7 assists. Cavaliers coach Larry Drew talked post game about how he uses Nance Jr in a similar play-making role he does Kevin Love. "Very similar to things we do from an initiating stand point when Kevin Love is playing. We go through Kevin to initiate things." Drew goes on to mention how he's carrying that approach with Nance Jr, " I'm carrying that same approach with Larry. Because I trust he will make the right decision."
You could see the joy in Nance Jr's face when he was asked about playing alongside Thompson. Fox Sports Ohio reporter Angel Grey asked, " whats your favorite part of being in the line-up with him?"
Nance Jr's eyes lit up as he replied, " Big man assists. Love them. I think I had a couple drop-offs to him. He had a couple to me. It's old school basketball. Roll down the lane, drop it to one big, help defender has to step up and it leaves somebody open. It's usually the other big. When you get that kind of passing going, it's a good indicator that you're playing the right way."

NEO Sports Insiders Newsletter
Sign up to receive our NEOSI newsletter, and keep up to date with all the latest Cleveland sports news.