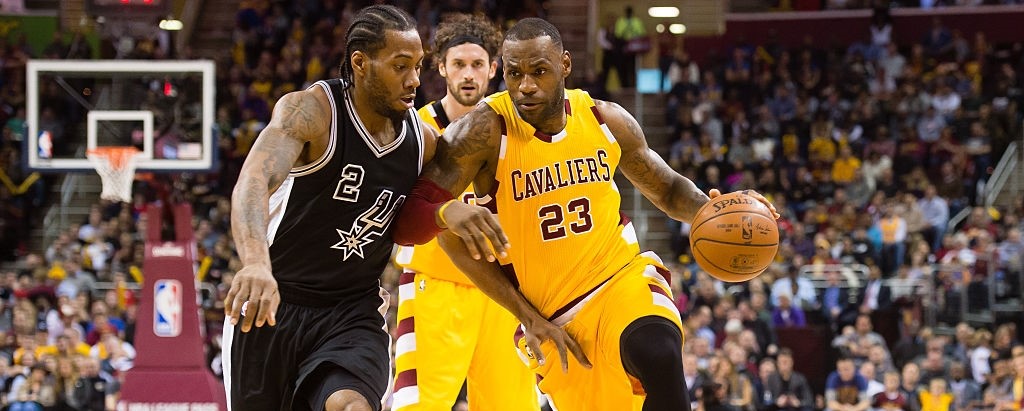 Everyone is all-in on San Antonio Spurs' forward Kawhi Leonard, including the Cleveland Cavaliers. Leonard made it known that he is looking to move on from San Antonio as the situation has grown "uncomfortable" for him after only playing in nine games due to injury in 2017.
As Cleveland.com's Terry Pluto reported on Monday, the Cavs has communicated with the Spurs about a possible Leonard deal.
It makes sense as to why Cleveland would want to land the 2014 Finals MVP. Leonard is a tremendous defender and has developed a reliable offense. He is extremely quiet and just wants to handle business.
Cleveland is also orchestrating trade calls with Charlotte and Memphis.
According to AmicoHoops.net's Sam Amico, the Cavs have chatted with the Grizzlies. But it isn't known what they've talked about.
Of course, the Grizz have made the fourth overall pick and Chandler Parsons available for the right price. Mike Conley, Memphis' starting point guard, could be on the table as well.
Then there's the throwback to February, when Cleveland attempted to land Hornets guard Kemba Walker. Walker would've been a massive upgrade over any point guard the Cavs had last season.
Amico also suggests the Cavs could be having discussions with these two teams in hopes of constructing a three-team trade with the Spurs. That could then land the Cavs two stars to play alongside LeBron James if he re-signs with Cleveland.