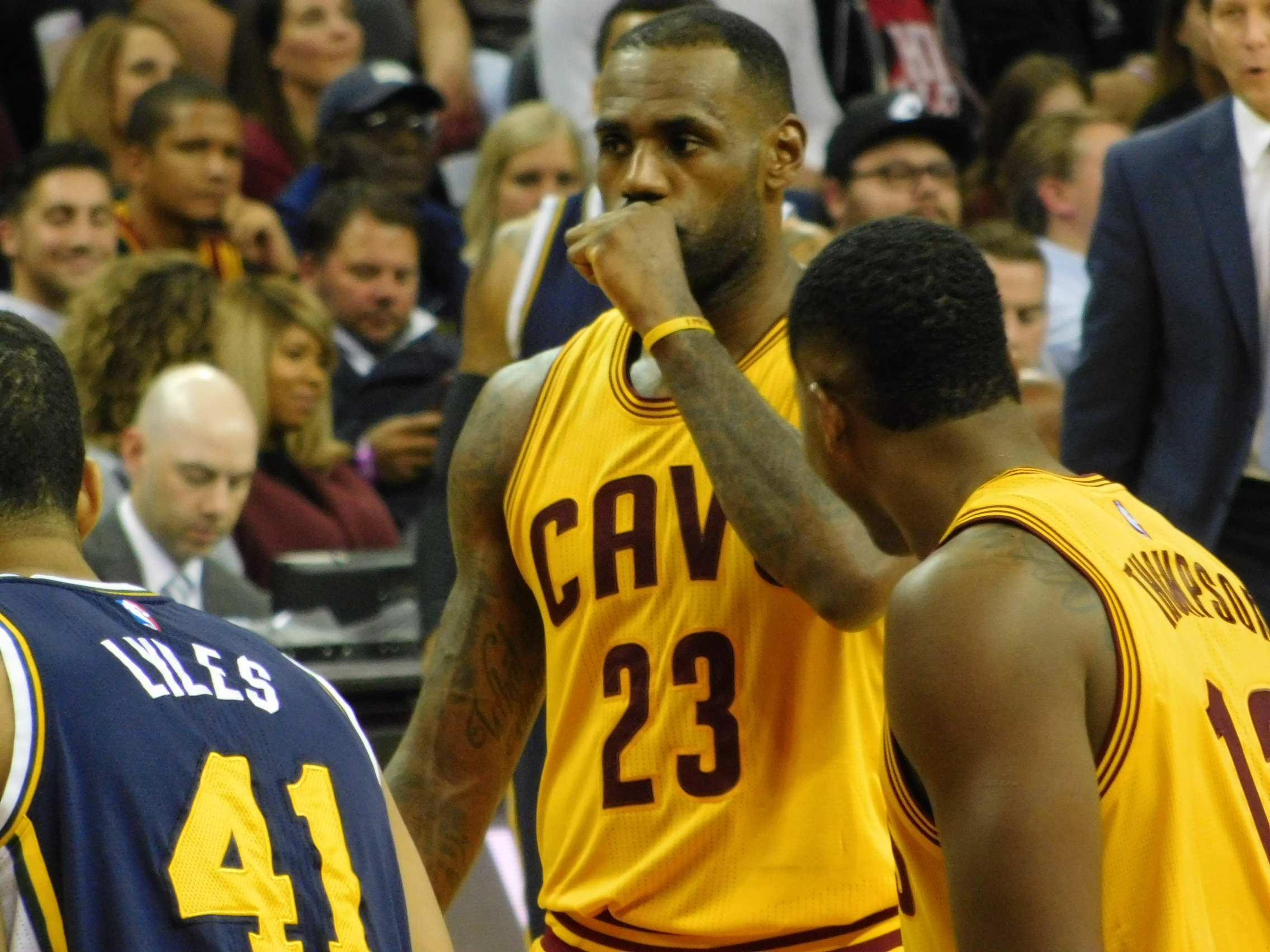 Veterans Aiming to Sharpen Team's Focus
CLEVELAND – The Cavaliers, thanks to a nifty group of players with playoff experience, have taken initiative to tighten the loose screws as the season gets more fully underway. Instead of high-fiving their way through player introductions, the players huddled up to talk strategy against a crafty Hawks team.
They have been all business ever since James Jones called the team out on his first quarter hustle. And it is a good sign that the team is taking it to heart.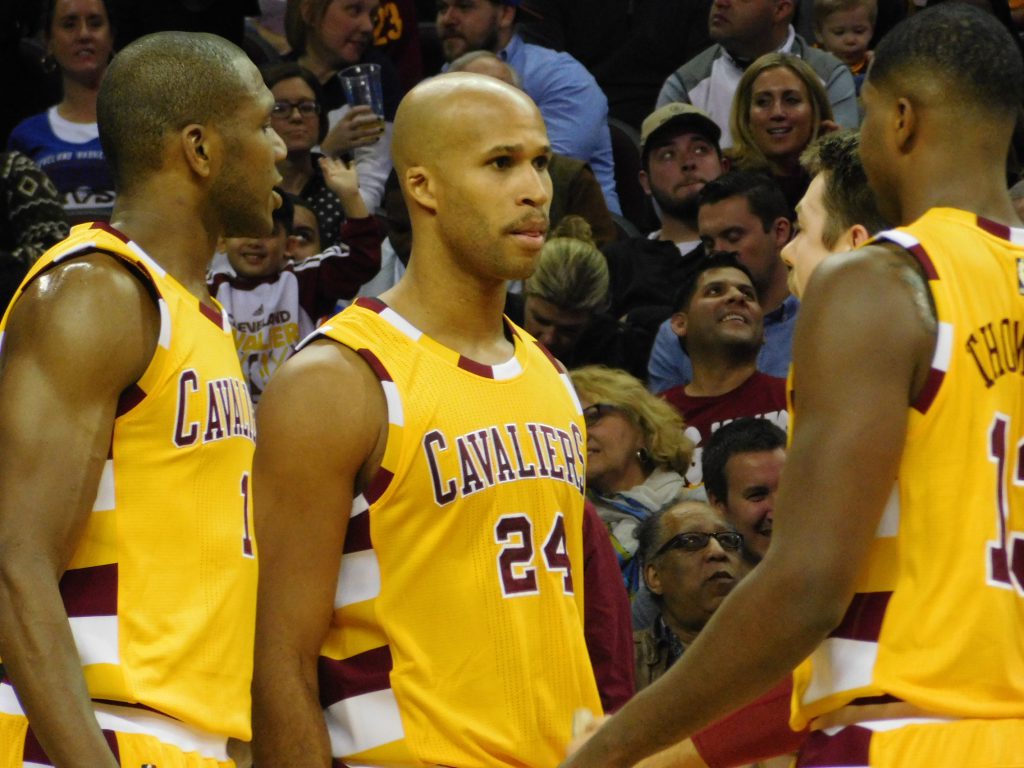 Despite a victory in which the Cavs nearly never trailed Atlanta, head coach David Blatt, and others, remained humble and found several things the Cavs could improve on. Blatt and LeBron James were semi critical of team after Saturdays win, despite being without four out of his eight best rotation players.
"It's next man up," James described. "No matter who is in the lineup, we need to play Cavs basketball. Defensively, we need to play together, continue to communicate, and to hold teams under their percentages."
James reiterated the same thoughts that Blatt touched on earlier.
"We didn't play perfect basketball," Blatt said of his team's 109-97 win against the Hawks, who won 60 games last year. "We were very good at times, and we were not very good at times. We need to play better than that. Consistently.
"I can tell you honestly, I am disappointed in parts of the game we didn't play right. We played other parts of the game extremely well. But there was a lot to be learned from that."
While the Cavaliers have enough firepower to overwhelm teams in spurts, there are other spurts where they have been very mediocre. The game on Saturday night had moments such as those.
"In the first half, we took 5 or 6 three that were completely out of the context of what we do," Blatt said. "They were bad shots, hurried shots, shots without reason or rhyme. Second half, we were not executing properly. We were losing our way getting back on defense."
While Western Conference rival Golden States is in hot pursuit of a 15-0 start, which would tie the best start in NBA history, the Cavaliers are remaining meek. And in their case, meekness is not a weakness.
Irving Inching Closer to Practicing Full Scale
The Cavaliers depleted backcourt might get some help Monday if Mo Williams returns from his ankle injury. But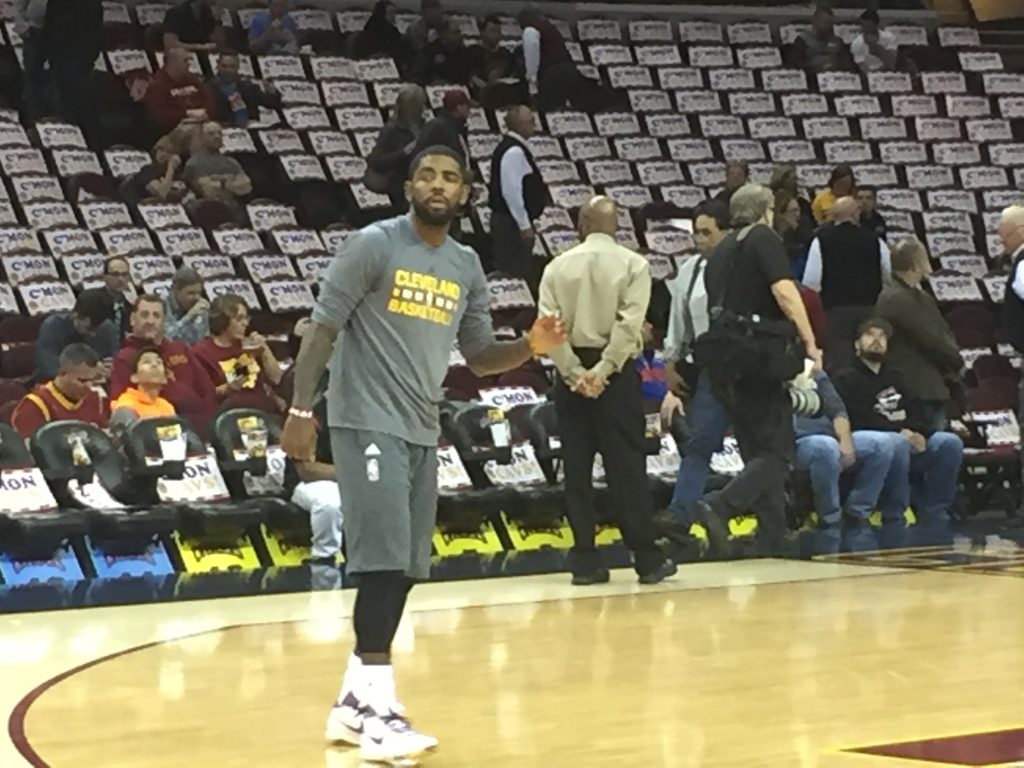 "It's a very good thing," coach Blatt said of Irving's demeanor of late. "He is getting closer and closer. He recognizes that his time is coming. I don't know that it is right around the corner, but he is on the floor working with his teammates."
Irving, out since Game One of the NBA Finals with a nasty knee injury, did some pre-game shooting on Thursday, and also played a "friendly" game of one-on-one with LeBron James Saturday.
The Cavs have to be thrilled with the initiative Irving is taking to be a part of the team again.
"He feels more a part of it," Blatt described. "When you sit on the sidelines and you're not able to participate in drills, you get a little bit removed. And Ky is becoming immersed again in the team. It bodes well for us. We miss him, both he and (Shumpert)."

James Approaches Triple Double After Slow Start

Not that anyone needs to know how quickly LeBron can influence a game, but James' first points came half way through the second quarter Saturday night. By evenings' end, he has 19 points and was two assist short of another singular game milestone.
" Tonight, the guys did a good job of carrying me," James said of his injury depleted team. "They need a great job of executing offensively."