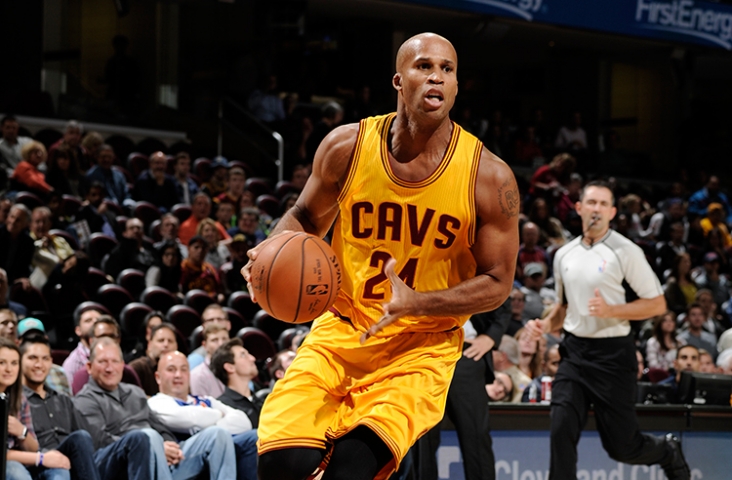 Though the Cavaliers stand at 6-1 through first few weeks of the season, there has been consistent criticism of the team, and it is coming from the locker room.
Over the weekend, veteran swingman James Jones blasted his teammates for starting most of their games in the first quarter very poorly. And he had a valid point. The Cavs have had some lackluster opening quarters recently, including 32-18 against the 76ers, as well as the Knicks.
Though the Cavs edged the Pacers through the first, 24-22, the team responded well later in the game.
" Everyone needs to be able to handle constructive criticism," James instructed after the game Sunday night. "Egos need to be checked at the door. We are here for one common goal, and that is to get better every single day to put ourselves in position to compete for a championship."
The Cavs will to tighten those loose screws in a hurry, as their upcoming schedule features a showdown with last year's number one seed in the Eastern Conference, the Atlanta Hawks, as well as two games against a young and talented Milwaukee Bucks team.
Kevin Love was a big part of the offensive turnaround in the second half Sunday.
"His offensive energy was low," said James. "I think defensively he was playing really well. He was battling Jordan Hill and making him take some tough shots in the paint. But he just got his motor going offensively."
Love finished with 22 points and 19 rebounds.
RJ Shoots the J
Cavaliers veteran forward Richard Jefferson has made a nice new home on Cleveland's bench. The 35-year old 3-point specialist is shooting 52 percent from beyond the arc, and averaging 9.6 points a night. Jefferson is also a great defender and a veteran presence on the wing. RJ started at shooting guard on Sunday against Indiana with JR Smith nursing a knee injury.
Home Cookin'
Since January 19th of last season, the Cavaliers are outscoring opponents by more than 12 points a game at home. The Cavs are now 24-1 at the Q during that stretch, which would have began just after the mid-season acquisitions of JR Smith, Iman Shumpert, and Timofey Mozgov. No team in the NBA has been better at home during that stretch.
Going Coast to Coast
Through Sunday, the Cavs averaged 19.8 points a game on the fast break, ranking third best in the NBA. This coming without one of the best floor generals in Kyrie Irving. The Cavs current backcourt consists of Mo Williams, 32, Richard Jefferson, 35, JR Smith, 30, James Jones, 35, and Matthew Dellavedova, 25, their youngest rotation player. That's an impressive amount of speed for a veteran group of guards.
Another Milestone for James
LeBron James' ten field goals on Sunday (9,019 total) enabled him to pass Jerry West for 19th in NBA history. He only needed eight to surpass the NBA legend. Next on the list is Artis Gilmore at 9,403.