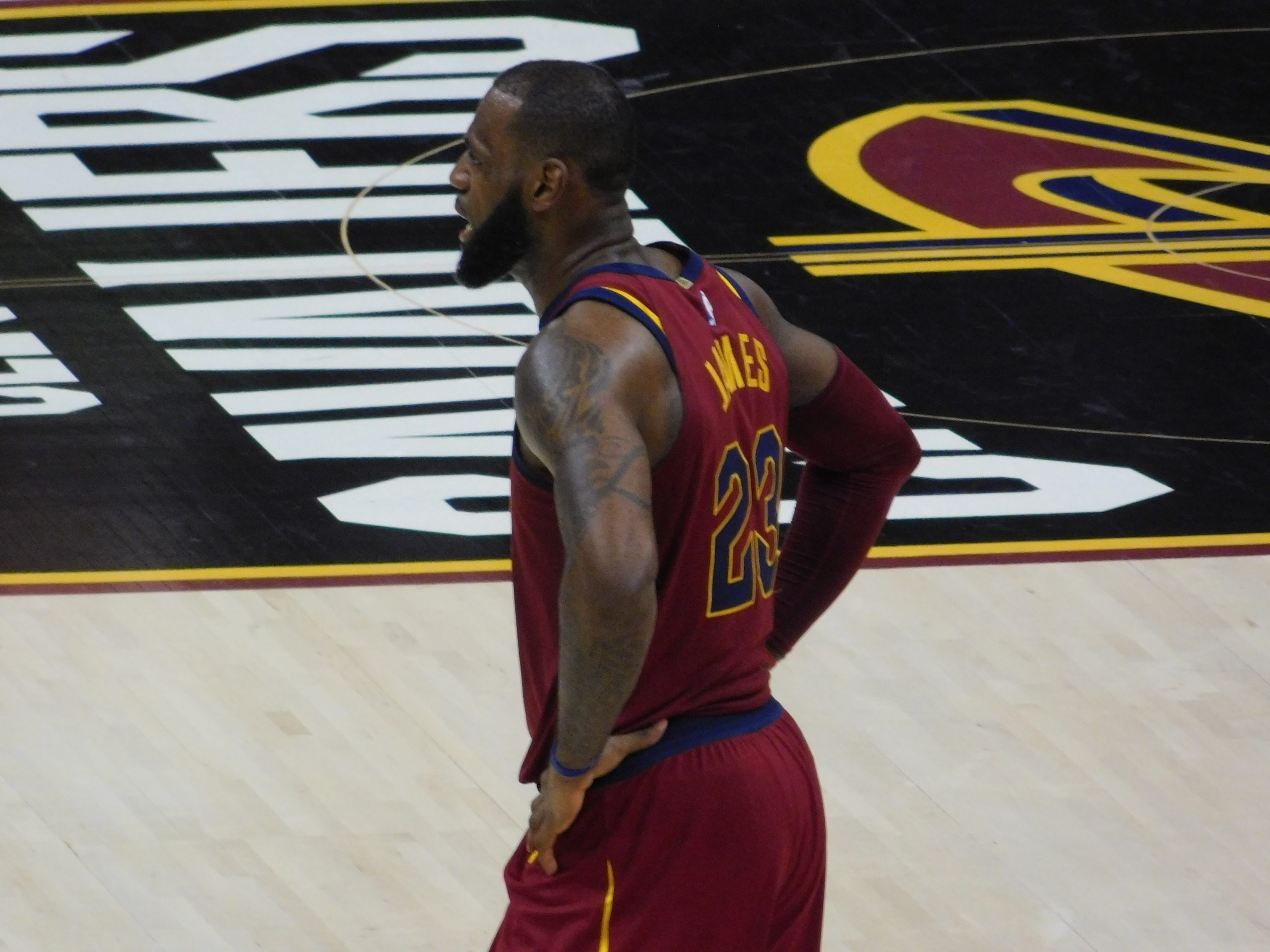 CLEVELAND– Well, the Cavaliers certainly like to keep things interesting.
On Thursday night, they toppled the Washington Wizards in a thriller, 119-115, after being down by as many as 17 in the fourth quarter. At halftime, Cleveland held on to a 59-54 lead, but the Wizards stormed back in the third to gain a 90-82 advantage giving them plenty of momentum heading into the final 12 minutes.
But while things may have seemed hopeless in the final frame, they didn't seem that way to LeBron James. Down the stretch, he did what you would expect him to do, and willed the Cavs across the finish line.
Cleveland will head to Philly tomorrow for the second leg of a back-to-back, but until then, here are three takeaways from the game.
1. Tale of two halves
The Cavs really felt not having a legitimate point guard in Thursday night's contest. At halftime, both teams had eight turnovers. By about midway through the fourth, however, the Cavs had 16 turnovers that cost them 26 points.
"I told the guys after the game, good job of bailing me out," Lue said. "It was tough, first game back, not having a point guard and not knowing what sets to call because you haven't worked on it. … Those guys did a great job of scoring 119 points with no point guard and just sticking with it."
Ty Lue jokes that he told the guys "thanks for bailing me out" pic.twitter.com/jDWDEBODoy

— Ashley Bastock (@AshleyBastock42) April 6, 2018
Down the stretch, however, they stopped turning the ball over and started getting stops. Over the final 7:23, the Cavs outscored Washington 32-11.  One huge moment came with 1:20 left in the game when Kyle Korver hit a baseline 3-pointer from LeBron James to tie the game at 113.
"It didn't feel like we were in a very good spot," Kyle Korver said. "We had no rhythm. We weren't getting good shots, we weren't getting stops. They were feeling like they were getting kind of whatever they wanted to. But you know, Bron came back in the game and started putting pressure on the basket, and got us some looks, and it was quite the comeback."
Korver on the comeback pic.twitter.com/ERqbDFJiUf

— Ashley Bastock (@AshleyBastock42) April 6, 2018
The Cavs were certainly helped along by John Wall's poor shot selection. With 21.4 seconds remaining, Green was fouled on a critical offensive rebound and gave the Cavs a 116-115 lead with two free throws. On the next possession, James rebounded a Wall miss and was fouled again for another free throw. With 2.5 seconds remaining, Cedi Osman was fouled after stealing a Wall pass, and put the Cavs up four to ice the game.
2. LeBron. James.
Obviously, a huge part of eking out this win was James. He ended the night with 33 points on 12-of-20 shooting from the field. He also had 14 assists and nine rebounds.
In the fourth quarter alone he had 13 points, all of which came in the final five and a half minutes.
"Well, you know there's time on the clock," James said. "I don't have a quit bone in me, so if I'm on the floor I've got to try to make plays happen no matter what the score is. That's just my mindset."
At this point, is there anything more you can even say about his performances?
"We've been seeing it all year, he's been in every situation you can possibly be in," Lue said. "All year he's just kind of willed us all in. It's been a difficult year for all of us, I think. But despite all that, two more wins, we tie our record last year. He's the centerpiece of all that, he's the one that makes us go. His performance this year, I think it's probably one of the best years he's had."
Lue asked if there's anything else to say about LeBron. Jokes that he was point shaving for 3 quarters. Says that "All year he's just kind of willed us all in. … he's the centerpiece" pic.twitter.com/4Y07p0xCZV

— Ashley Bastock (@AshleyBastock42) April 6, 2018
3. What's next?

Tomorrow, the Cavs head to Philadelphia for their final game against the 76ers.
Cleveland has won their last five in a row, and 10 of their last 11. Philadelphia has won 12 games straight, and the Cavs currently hold just a half-game lead over them.
But when it comes to that No. 3 seed? At this point, holding onto it doesn't seem to be the most important thing in the world.
"We already clinched," said James. "We want to continue to play good ball, which we've been doing as of late. But we already clinched, so we know we have a chance to compete for a championship. That's all you can ask for."

NEO Sports Insiders Newsletter
Sign up to receive our NEOSI newsletter, and keep up to date with all the latest Cleveland sports news.