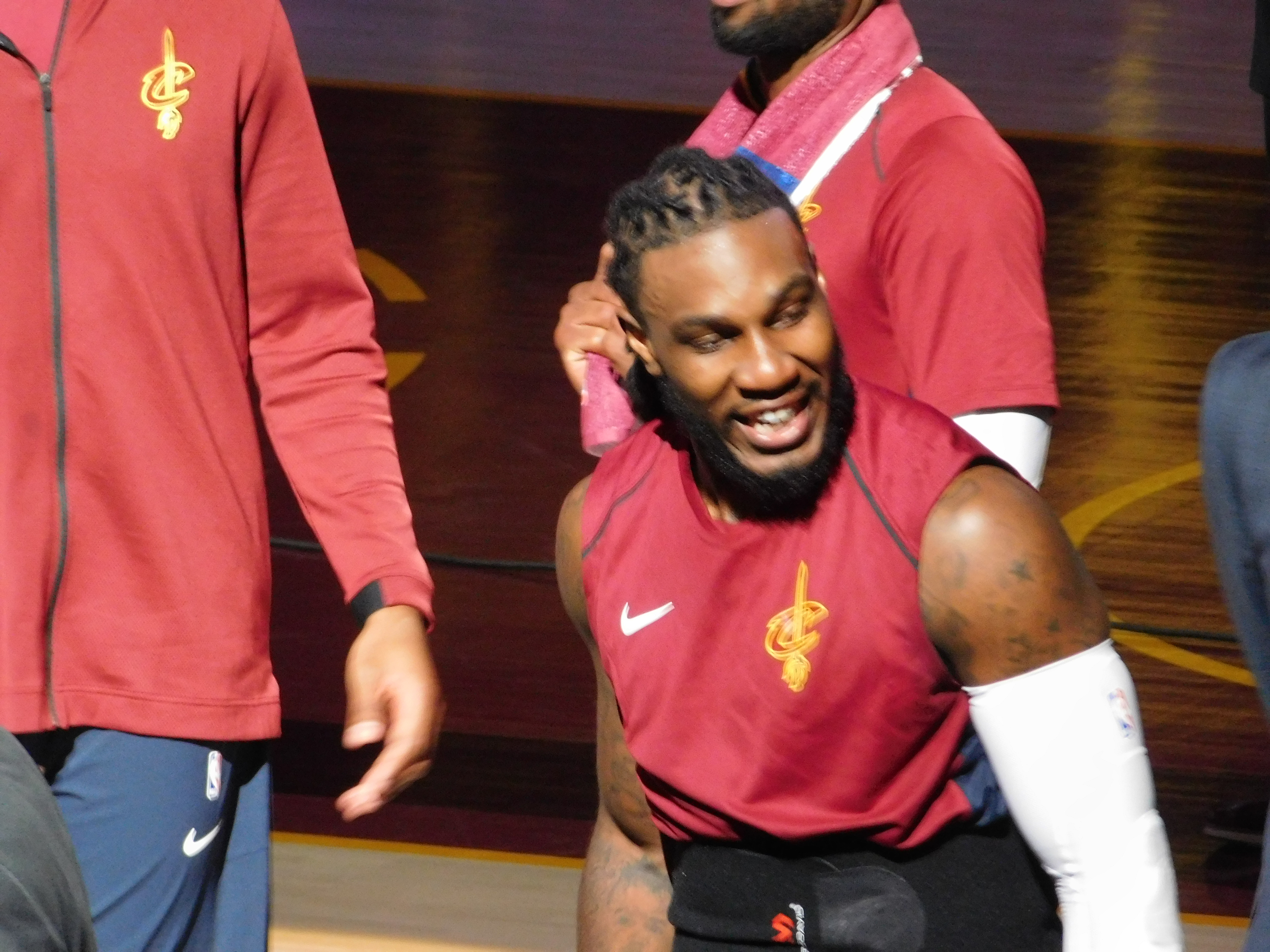 NEW YORK– This season, it seems as if the Cavaliers are changing their starting lineup more often than they are closing out on the three-point line.
At practice today in New York, head coach Tyronn Lue announced that Jae Crowder will be moving to the bench, and the team's new starting lineup will be Derrick Rose, J.R. Smith, LeBron James, Kevin Love and Tristan Thompson. It is the fourth different starting lineup this season.
Lue also said that Rose will likely return from a sprained ankle on Saturday against New Orleans. In this lineup, the only real change from last season is Rose replacing Kyrie Irving. Love finds himself back at his power forward position, and Crowder will be coming off the bench.
There's no doubt that the move will be better for Love in the long term at his natural position, as he will now have the benefit of not getting worn down contending with opposing centers.
"I think it's better, too, because having Kevin bang with those big guys, it's wearing him out for his shot and having to [guard] all the pick-and-rolls, it's a lot of energy to ask of Kevin, especially when he has to be one of our primary scorers," Lue said. "So getting Tristan back in that lineup, the bigs, he's used to setting screens, rolling, creating space for other guys. It's what we're going to go with right now.
"Just another class act by Jae, he was great. Said nah, do whatever you want. You don't have to explain anything to me. I just want to win. That's the most important thing.'"
Lue said Dwyane Wade moving to the bench Smith starting made it easier to add Thompson back into the first unit. In turn, Thompson moving to the first unit likely opens up a spot for Channing Frye in the second unit depending on the flow of the game, according to Lue.
Crowder, regarded as a top defender on the team, was inserted into the starting lineup at the beginning of the season with the understanding that he would start of guarding the opposing team's best player. After practice, Crowder told reporters that he is okay with the move.
"To be honest with you I came in not putting myself as a starter, prepping myself to do whatever the team asked me to do, whether it be coming off the bench or whether it be starting," Crowder said. "So, I've been open to a lot, to change because we haven't found our groove yet. We're still searching for answers to see how we can get games rolling in our favor. So I'm open to whatever the team wants me to do because at the end of the day we're trying to reach a goal."
"I feel like a lot of guys are just trying to find a rhythm, myself included."
We will likely get the first glimpse at this new lineup on Saturday. Whether it will help the team come out to a faster start remains to be seen, but be prepared for more lineup experimentation at these early stages of the season.

NEO Sports Insiders Newsletter
Sign up to receive our NEOSI newsletter, and keep up to date with all the latest Cleveland sports news.