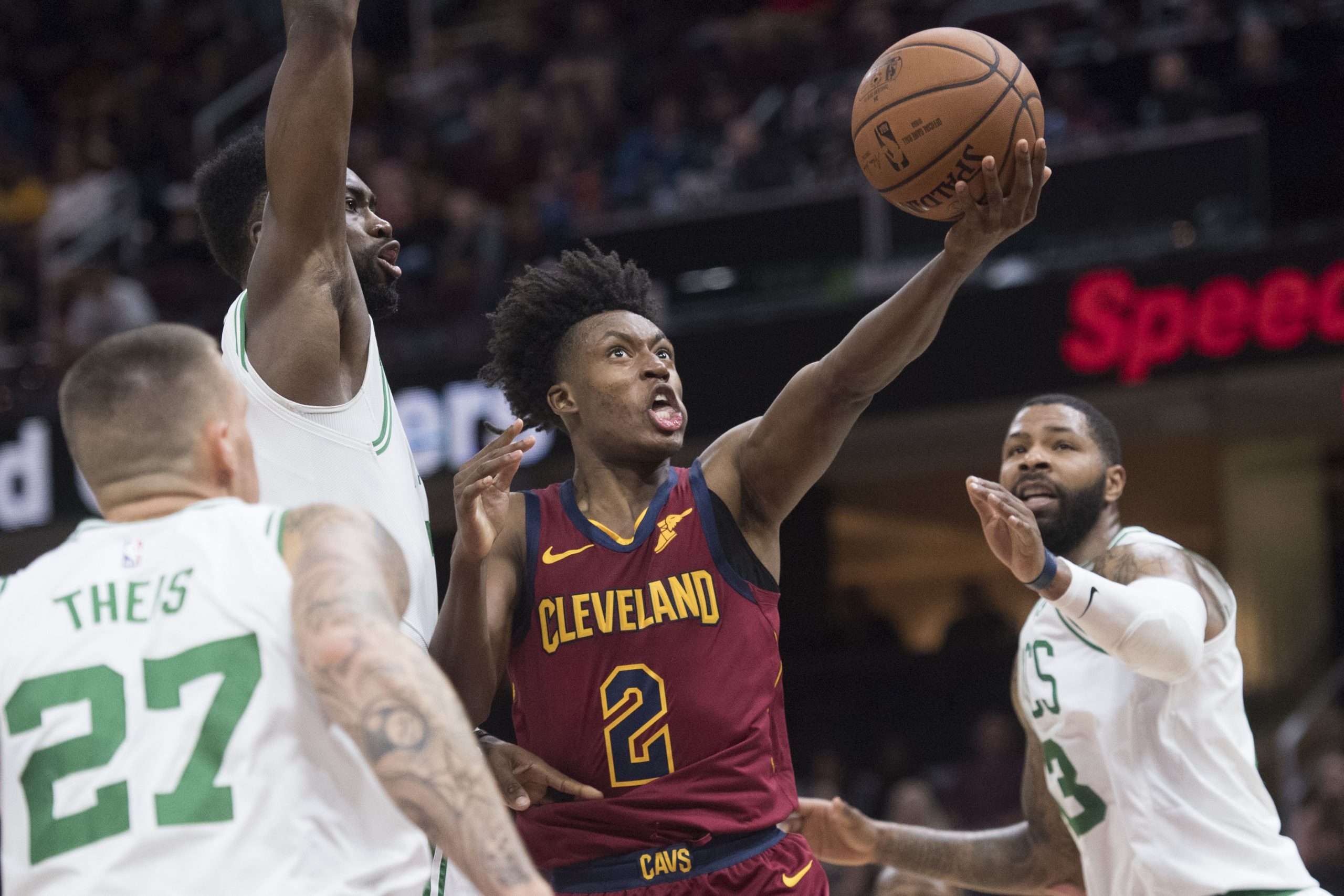 Cleveland- The Cleveland Cavaliers were able to keep themselves within striking distance against Boston all night. Unfortunately for Cleveland, Boston was able to execute better down the stretch en route to a 103-96 victory.
In the fourth quarter, the Cavaliers were able to cut the Celtics lead down to three but were never able to get any closer. After the game, Boston coach Brad Stevens mentioned how the Celtics had to bring an extra toughness to win Tuesday night. " I thought forever reason we got a lot of good looks but for whatever reason, the ball didn't go in and we had to win with stops and we're fortunate enough to get enough of them."
The Celtics were able to go on a 5-0 run after a Larry Nance Jr lay-up made the game 94-91. The Celtics responded with a big four-point play from Marcus Smart, the play sparked the run that ultimately made this one of reach for Cleveland. Rookie Collin Sexton scored 27 points in the first three quarters but was (0-5) in the fourth quarter.
Sexton was two points shy of his career high this season, behind (11/24) shooting. The Cavs Rookie played with a confidence tonight that has seemed to be missing recently, Coach Larry Drew liked what he saw from his point guard tonight but challenged him to continue to grow as a player." He's capable of hitting shots and he's shown that. Where he has to continue to grow is making the right plays. When the is there, take the shot, create a shot. On possessions where there is dribble penetration and defenses are collapsing and guys are open on the perimeter he has to find those guys, that's what point guards do. I thought he did a pretty good job of that and hopefully, he will continue to grow in that area."
As Sexton grows as a player, hopefully, his playmaking ability does as well. Despite scoring 27 points Tuesday, the point guard only managed 3 assists. Without going back and watching the tape it is hard to say how many missed opportunities were out there. Those could be shots missed by his teammates, Cleveland shot just 41 percent (40-96) or open teammates that Sexton missed. Regardless Sexton is still on 20 years old, and the Cavaliers should be patient with his development.
With Cleveland being stuck in rebuild mode, it is only fair that they accumulate assets to pair around their core. Alec Burks is a guy that was acquired with the expectation that he would ultimately be flipped come the trade deadline. Tuesday was presumably Burks last game in a Cavalier uniform and he did his best to showcase his talents against the Celtics. Outside of Sexton, Burks was the Cavs only consist offense, scoring 21 points also dishing out three assists.
The Cavaliers are in talks with a number of teams with a number of teams in regards to Burks. According to Jason Llyod of the Athletic, the Cavaliers are hoping to land a 1st-round pick for the shooting guard.
While Cleveland may have a different roster after the Thursday deadline, but one player you can count on being on the roster is Larry Nance Jr. Against the Celtics, Nance Jr was able to record his third straight double-double (11 points, 12 rebounds.)
The Cavaliers are not in action again until Friday night on the road in Washington against the Wizards.

NEO Sports Insiders Newsletter
Sign up to receive our NEOSI newsletter, and keep up to date with all the latest Cleveland sports news.