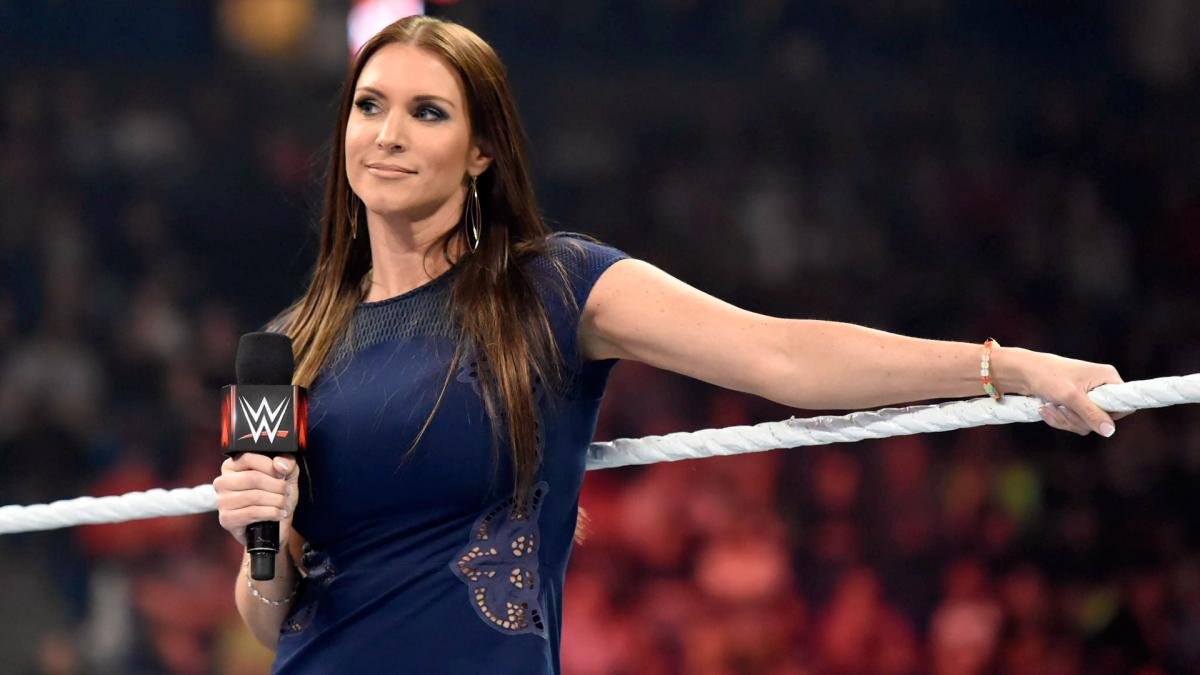 The WWE put together an episode of Monday Night Raw tonight that left a lot to be desired but also had a few announcements and returns that made it worth watching.  It also created more questions then answers.  Here are just a few that jumped off the page to this old school wrestling fan.
Q – Why does the WWE continue to waste appearances by Brock Lesnar?  The bill all along is that Lesnar is the guy fans pay to see.  That his appearances in the ring are supposed to be special and dramatic each time with plenty of physicality.
Although time after time we see him in positions like tonight, where he simply walks around the ring while Paul Heyman talks.  It is just a total waste of one of their big money players.
Q – Why even put Kane in the WWE Universal Title Match unless it was to take the pin at the Royal Rumble?  Has any ending been more of a forgone conclusion then this one?  For the last 5 years in a row the WWE has taken serious heat for having very predictable Royal Rumbles.  This year's title match will fit that bill.  Lesnar will pin Kane to retain the belt.
Thus, Lesnar stays champ for an entire year going into WrestleMania and they don't take any shine off Strowman by having Kane take the pin.  Why book the match with something so predictable when you could have had a fire star match with Lesnar vs Balor?
Q- Speaking of Balor, why do they continue to make him look weak?  There is no doubt that Balor is one of the most popular wrestlers on the show, and loaded with potential, why continue to have him lose, or get beaten down at every turn?  It is almost Daniel Bryan like when you mix in his fan reaction.
Tonight, it got as bad as having him get destroyed on a 2 on 1 by lowly Curtis Axel and Bo Dallas until Hideo Otami ran down for the save.  You know, Itami, the guy who is supposed to be debuting on 205 Live tomorrow? So basically, you had superstar Finn Balor get saved by a cruiserweight.  It doesn't look good for Balor.  Also, Itami made the pin in the ensuing match.  Again, not the greatest of nights for Balor.
Q- Is the WWE trying to erase the memory of Dean Ambrose ever being a WWE Heavyweight Champion?  If you have forgotten that Ambrose was once world champion, I wouldn't blame you after the last 18 months of his booking.  The once most popular superstar on either brand has had a severe fall from grace since June of 2016.  Tonight they tried to play the old injury angle, followed by a locker room beatdown from The Bar and Samoa Joe.  They have really made Ambrose appear to be the wink link of The Shield.
Q – Why do they continue to have Asuka vs Alicia Fox every single week?  I understand they want Asuka working with a veteran to help get her over on the main roster.  But cmon, really?  I'm pretty sure the fans are already sick of watching her face "Foxy" every single week and are chomping at the bits for this angle to end quickly.
Q- Why continue to force Elias Sampson to be a heel when the fans seem so eager to cheer him?  The WWE even had their chance tonight to turn him face by giving Bayley a hug, but chose differently.  He would work so much better as a face then a heel.
Now, with that being said, here are a few things the WWE did right tonight.
The return of the Revival
Kept Samao Joe looking strong.
Kept the storylines with Enzo and Nia Jax working well and the intrigue for a payoff builds.
Letting Matt Hardy be Matt Hardy!
By far and away, the biggest thing they did right was announcing a woman's Royal Rumble.  Perfect timing for it and I'm positive they have the quality depth to do it!

NEO Sports Insiders Newsletter
Sign up to receive our NEOSI newsletter, and keep up to date with all the latest Cleveland sports news.