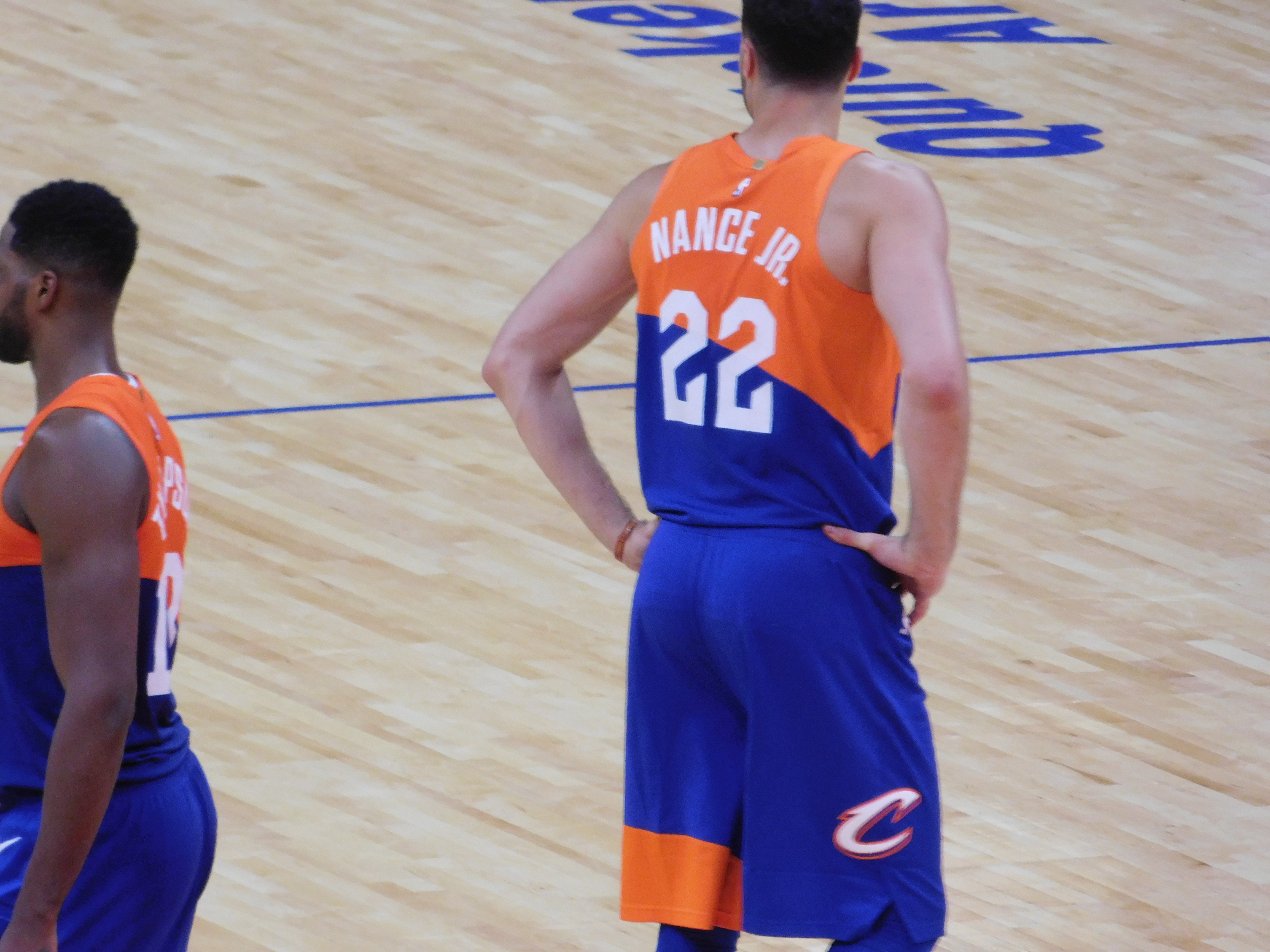 Cleveland- One can define Sunday's loss, rather easily. It was a tail of two halves. Unfortunately for the Cavaliers they picked the wrong half to play well, as the Chicago Bulls defeated the Cavs 110-92. The Bulls have now beaten the Cavs in each of their two games this season, with the Cavaliers now owning the worst record in the NBA.
After the game Cavaliers coach Larry Drew was disappointed with the effort from his team. "That's no excuse to not come out and play hard, not to play with energy and to really compete at a high level. Sometimes you have to play the hand that's dealt to you and I feel that's our story. I refuse to allow our guys to make excuses why we lost or why we didn't play well."
Cleveland's effort can be tied with their defense, as both were lacking Sunday. The Cavaliers were outscored 58-33 in the second half. The 33 points is the Cavaliers lowest second half point total on the season.
Everyone misses shots, that's how the sport works but defense comes down to effort. Larry Nance Jr was not very pleased with the Cavs defense following the loss. "There are very few aspects of defense that we're good at right now, and the league knows that."
Looking back the last few seasons it's hard to convince anyone the Cavs were ever good at defense, but this season is a new low.
"We're last in points allowed, we're last in a lot of different things, and that's something that doesn't get better with technique. It's heart. It's will. We're letting guys have career nights on us, and that's something we've got to take personally. That's kind of the message that was passed around in the locker room after the game."
Nance Jr played one of his better offensive games this season, scoring a season high 20 points. Over the last 11 games, Nance Jr is averaging 12.4 points, 9.3 rebounds and 4.2 assists in 30 minutes of action.
Chicago Bulls coach Jim Boylen attributes the Bulls second half surge to his team locking in at halftime. "We needed to play better defense as a unit and I thought we did and I'm really proud of our guys. I thought, again, we got a lot from a lot of guys."
One guy the Cavaliers really struggled to stop was second year big man, Lauri Markkanen. The former Arizona Wildcat scored 31 points, and seemed like he couldn't miss all night. On the night Markkanen was (11/18) from the field, including (5/10) from deep.
There has been a lot of noise surrounding the Bulls lately, but you couldn't tell on Sunday. Markkanen talked about the past week after the game,"We're just trying to stick it together and we know that we haven't had a winning streak yet so we're trying to break it in. Just try and go out and play hard every day, it it's practice or game days. I think that brought us a little bit more together and I think we're having fun playing basketball."
The Cavaliers don't play again until Wednesday night in Memphis and Cedi Osman knows things have to change. "I know we're a better team than this. I know we're going to have to step up now, everybody , against Memphis. We're going to have to put play our best game. We have three days ahead of us so we're going to get ready until that time."