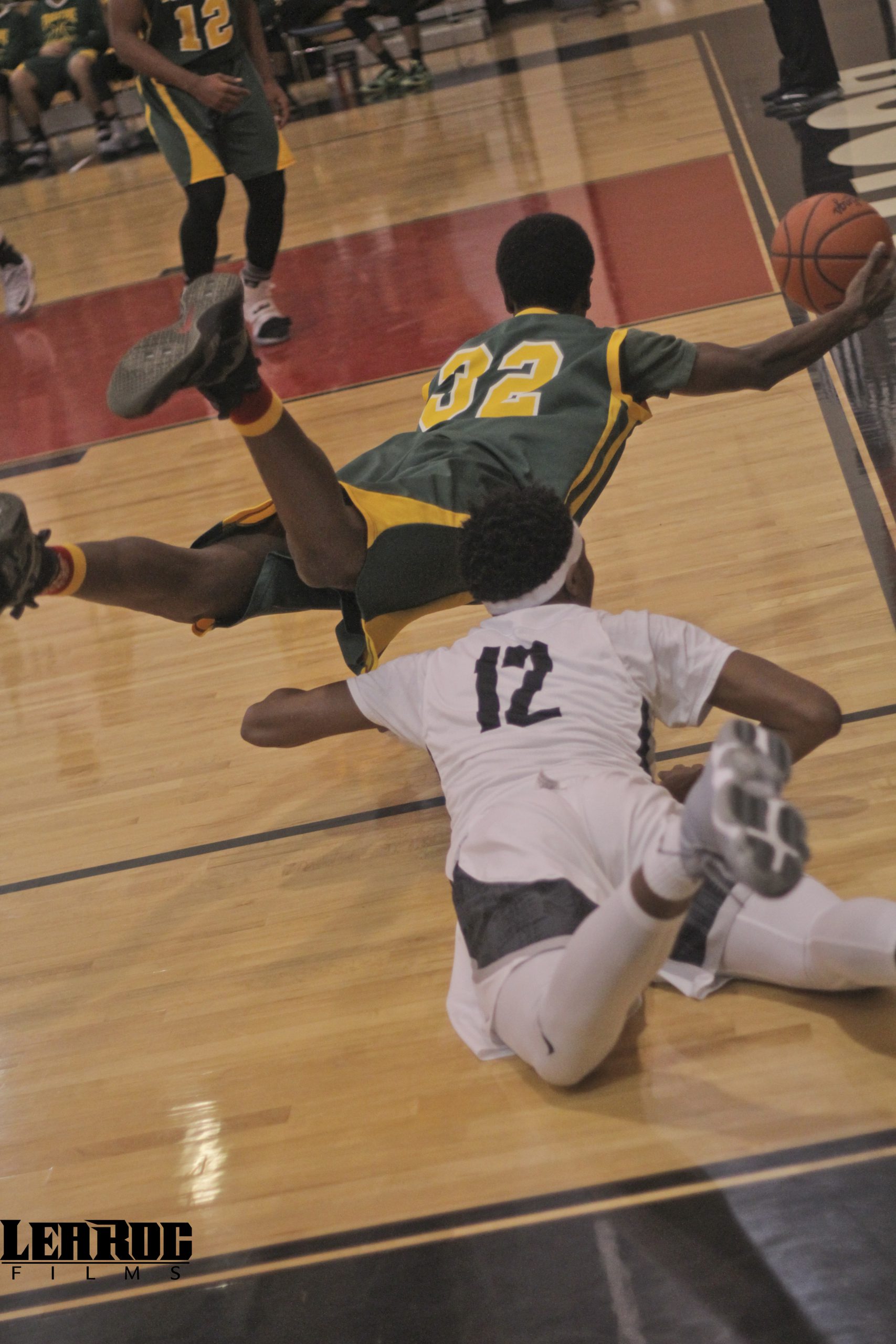 AKRON, Ohio –  The Buchtel Griffins (3-2) pulled out a hard-fought victory at home Tuesday night, as they faced off against, the Firestone Falcons (3-5), their city series rival by a score of 68-56.
This was the first time this season that the Griffins and Falcons faced off against each other. Everyone knows that this was a game to watch, as the city series rivalry between the two teams is well-recorded.
Before the game, I talked to Firestone's head coach, Coach Milo. When asked about his strategy for the game, Milo said: "To box out and control the ball, seeing how they had problems in their last game with Jackson where they only had the ball for a total of four minutes." I also asked him who did he expect a good game from on his team. "A player that really stands out is Senior Tre'Maine Gray, who averages 27 points and 8 rebounds per game."
I also talked to Buchtel's head coach Coach White he said his strategy was to use as many players as possible to try to tire out the Falcons because they don't go to the bench that much. He said that it was going to be a team effort and he also wanted to slow down Tre'Maine Gray.
The first half of the game was very fast-paced and both teams were getting their points off of fast breaks and turnovers. Both teams were scoring back-to-back with neither team giving an inch. A lot of Firestone's offense was going through Seniors Tre'Maine Gray and Ricky Evans, while the Griffins' attack came from Amir Solomon and Brandon Mcginnis.
In the second half, the Griffins turned up the defensive intensity. The Griffins started playing a full court press and was drawing offensive fouls and frustrating the Falcons offense. They were doing their best to keep the ball out of the hands of Tre'Maine Gray.  On the opposite side of the floor, the Griffins were spreading the floor and were able to draw fouls to go to the line.
The Falcons couldn't get their offense going in the fourth quarter. A result of that was the countless times they came up the court empty-handed and were not able to score many points.
Amir Solomon leads the way for the Griffins with 19 points and got a hand from Brandon McGinnis who had 9 points and Dillon Henderson had 6 points. For the Falcons Tre'Maine Gray had 20 points and Ricky Evans had 13 points
The Griffins advanced to 3-2 on the year and that makes them 3-1 in the city series the Falcons go on to 3-5  for the year and they lost their first game in the City Series.

NEO Sports Insiders Newsletter
Sign up to receive our NEOSI newsletter, and keep up to date with all the latest Cleveland sports news.