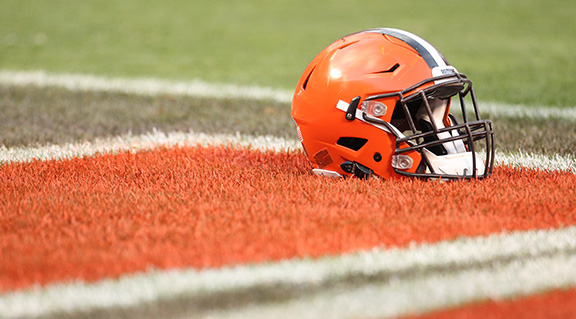 CLEVELAND, Ohio – The Cleveland Browns have begun the journey to the 53-man roster. The Browns have announced the following moves. They've waived kicker Ross Martin, WR Evan Berry, OL Kevin Bowen, DL Marcell Frazier, and OL Geoff Gray. An additional move was also made. TE Julian Allen was released from the injured reserve.
Kicker Ross Martin is a Solon native. He graduated from Walsh Jesuit and was competing for a roster spot. The Browns have retained second-year kicker Zane Gonzalez. As a rookie seventh-round draft pick last year, Gonzalez made 15-of-20 field goals and 25-26 extra points.
These were moves that were expected to happen. The Browns must cut the roster to 53 players by September 1st. The Browns are also still looking to add talent to the roster. Earlier today, they signed former Bears OL Earl Watford. Expect the Browns continue to make moves like this. The preseason has proven that the Browns don't have as much depth as they originally thought.
A couple of injury updates. DL Trevon Coley (ankle) returned to practice. FS Damarious Randall is out of town getting a second opinion on his knee that locked up in pre-game verse the Eagles. WR Josh Gordon (hamstring) is still working with the trainers in his helmet and pads. Head coach Hue Jackson said he's been catching passes and doing other light training. Gordon is getting closer to practicing.
The Browns travel to Motown to take on the Detroit Lions on Thursday August 30th. Kickoff is at 7:00 p.m. on NFL Network and Channel 5.
Follow: @Tim_Whelan216