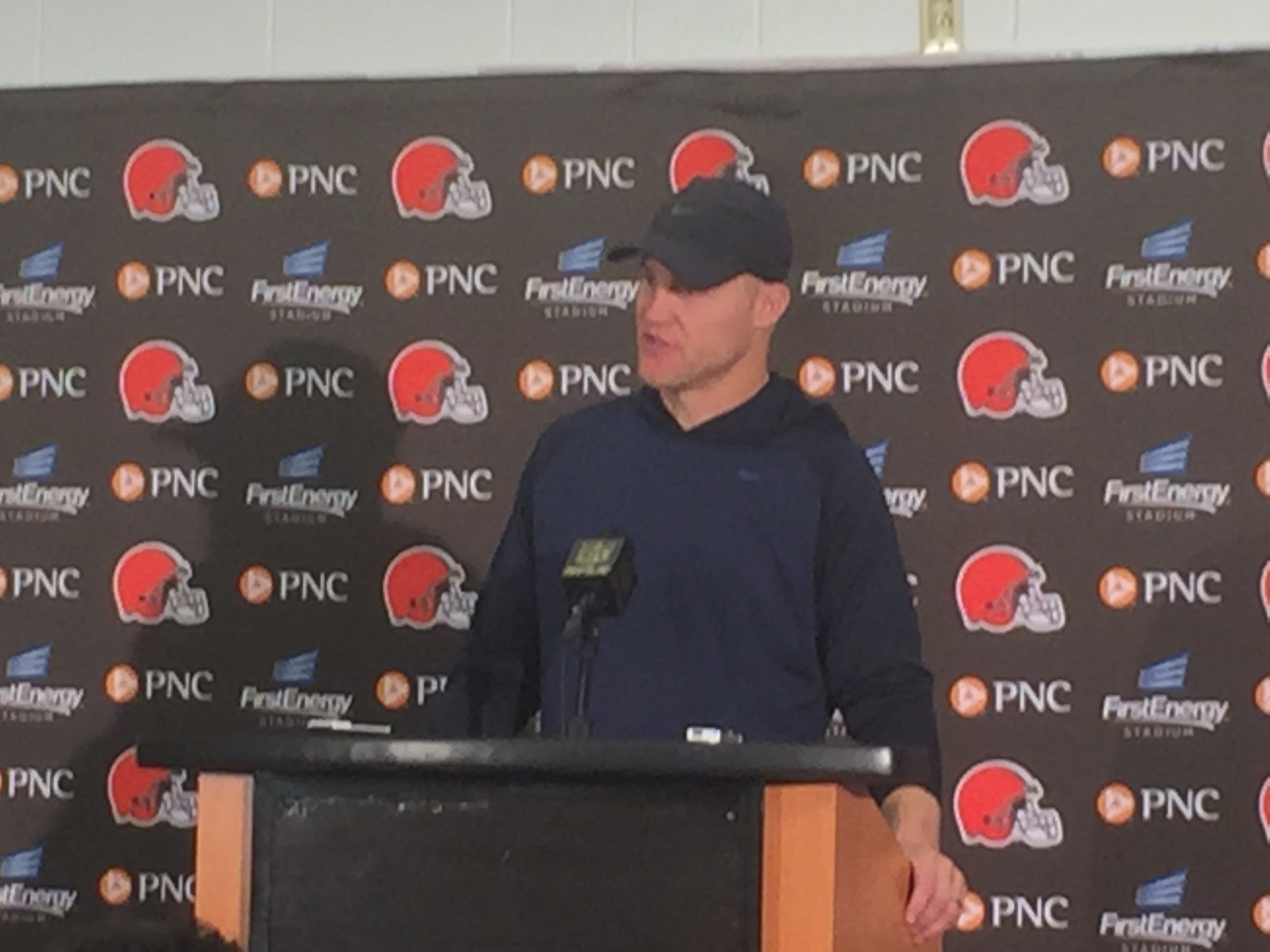 Browns quarterback Josh McCown had X-rays on his his hand yesterday after the teams' 27-20 loss to the Raiders, and the QB today said his hand was stepped on during the setback.
McCown says he believes his hand was stepped on at some point during the third quarter of the loss. He didn't miss any plays during the defeat, and he doesn't expect to miss any time this week as the team gets ready to take on the San Diego Chargers Sunday in San Diego.
After the game Sunday McCown declined to talk about the hand or the X-rays. "I don't want to speak on it," McCown said. "I'll let coach [Mike Pettine] speak on it, but I feel good."
The quarterback was asked if he needed some series to get back in the groove of the game. "I don't know. I don't want to say that," McCown said.
"We just didn't get started fast. I feel like the week of work was good. The preparation was good. I don't feel like that was an issue. You never know, but I don't feel that way."
There's a closer look at the right hand of McCown in the tweet below:
mccown's throwing hand injury ht @H_Grove pic.twitter.com/LFfQmt4b7E

— andee olivares (@o3flasho3) September 28, 2015