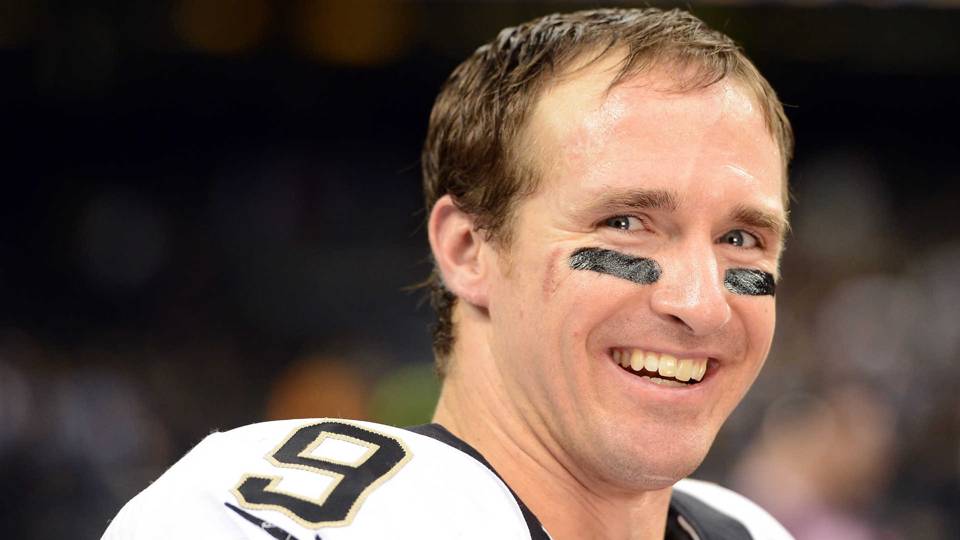 Now that the New Orleans Saints are done with the NFL Playoffs, there's plenty of time to sit back and think about what quarterback Drew Brees is going to do moving forward.
The future Hall of Fame QB has a monster $18 million dead cap number attached to his name for 2018, and with his yearly salary of $6 mil, the Saints might just have to move on or come to a new deal.
While most think that there's no doubt he will end back with the Saints, there's a big question on if he will move on or if the team will even allow him to come back with that huge number attached to his name.
One NFL player who took to Twitter today to discuss it is Browns offensive tackle Joe Thomas, a player who himself isn't sure he will be back in Cleveland or playing at all in 2018.
The tackle today took to Twitter to chat about Brees' future, and basically threw it out there on how great it would be…wait for it…if Brees came to the Browns this offseason.
Here's the tweets and debate with a fan about it.
If Drew Brees wanted to stay in New Orleans so bad he would've re-signed during the season. At the end of the season, do you expect him to say anything besides he "wants to remain in New Orleans?" @KenCarman @923TheFan @SportsBoyTony #ThomaHawk

— Joe Thomas (@joethomas73) January 18, 2018
Clearly money is A FACTOR or he would have already re-signed for the absolute minimum. He's looking to be fairly compensated for his services, can't begrudge that. But, what if the @Saints don't value his services the same way he does. What happens then??. Tell me? https://t.co/MOlpaur7Pp

— Joe Thomas (@joethomas73) January 18, 2018
He's already got a ring, maybe he wants the chance to be the guy who turned cleveland around and brought a first SB ring to 2 different franchise? That would be something he's never done. Tell me why I'm wrong? https://t.co/MOlpaur7Pp

— Joe Thomas (@joethomas73) January 18, 2018