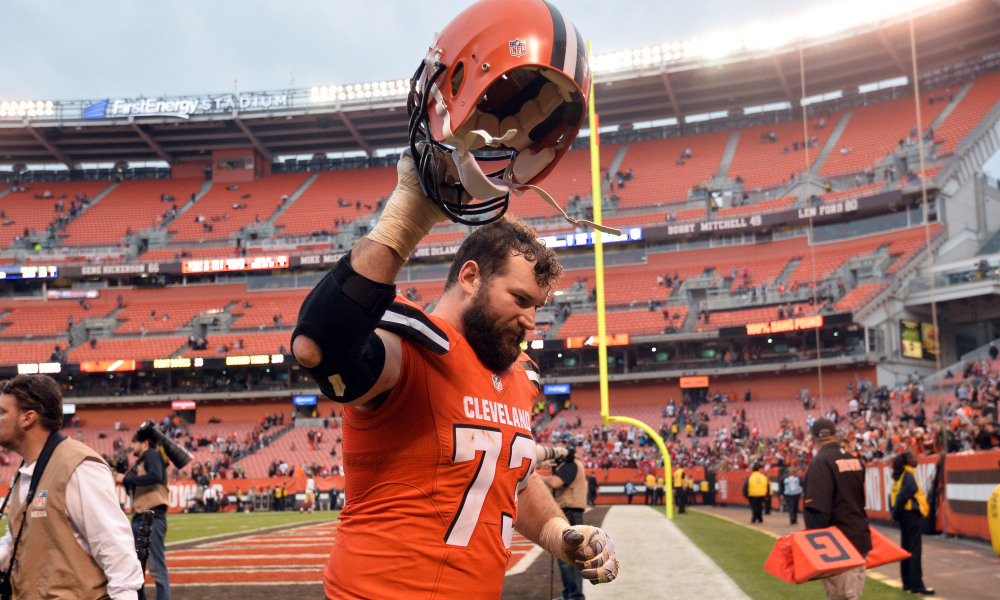 CLEVELAND– Thank you, Joe.
On Wednesday afternoon, Cleveland Browns' left tackle Joe Thomas retired from the NFL after 11 seasons with Cleveland.
.@joethomas73 is calling it a career.

See you in Canton, Joe.

? » https://t.co/BoYpcxVcIg#ThankYou73 pic.twitter.com/gzEa8Z6tPK

— Cleveland Browns (@Browns) March 14, 2018
The news came after weeks of speculation about the future of Thomas' playing career. Thomas suffered a season-ending triceps injury during the 2017 season that forced him to miss the first snaps of his lengthy career.
His streak of 10,363 consecutive snaps is one of the many ways Thomas will be remembered by Browns fans. His true dedication to the game of football and the city of Cleveland is hard to find in many athletes nowadays. Thomas was an outstanding leader and representative of the city and always came to work ready to play hard.
The future Hall of Famer was taken third overall in the 2007 NFL Draft out of the University of Wisconsin and panned out to be the best draft pick the Browns have made since returning to Cleveland in 1999. For the blindside stability and pure joy he brought, Clevelanders can never say thank you enough to Thomas.
Thomas will no doubt have number of television jobs he can choose from as his next plan of action while also running the ThomaHawk podcast with former Cleveland Browns wide receiver Andrew Hawkins.
The Browns released a video thanking Thomas for his unbelievable career:
See you in Canton, @joethomas73#ThankYou73 pic.twitter.com/73seeH1IcN

— Cleveland Browns (@Browns) March 14, 2018