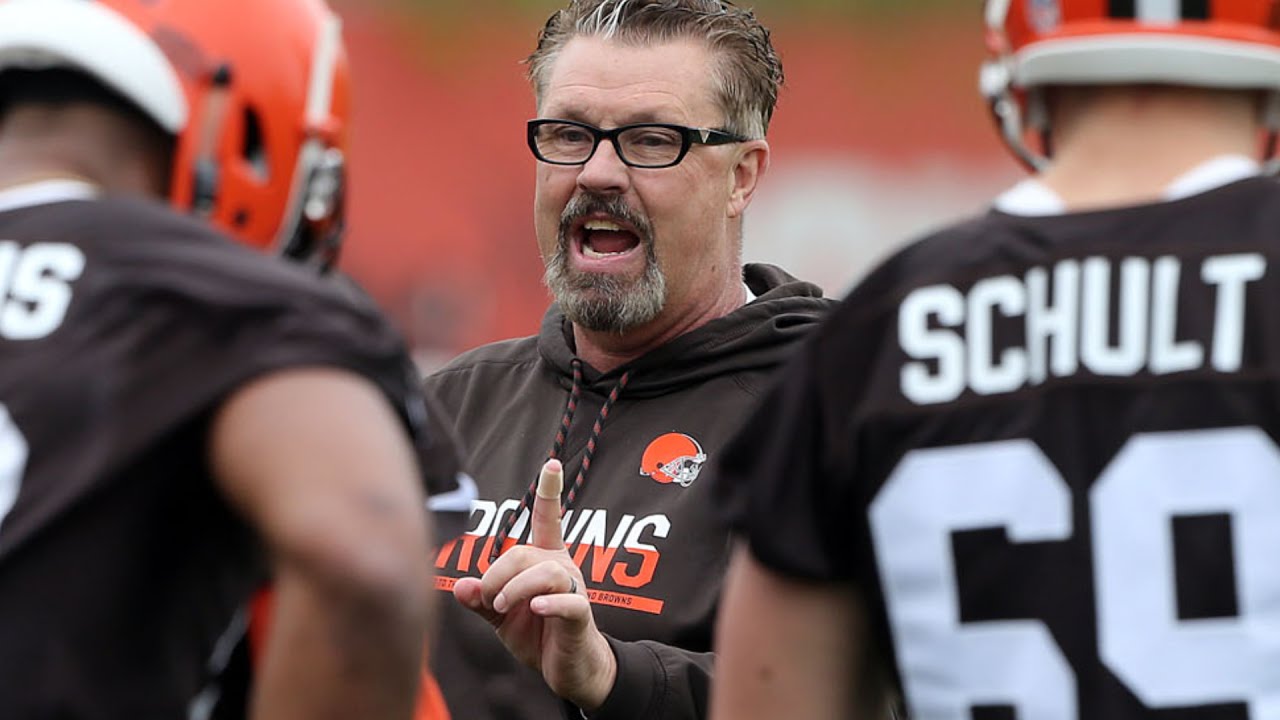 While Gregg Williams took the podium for the first time as acting head coach on Wednesday, there was one comment that had many fans and media scratching their heads, that having to do with 'options' to coach elsewhere in the NFL.
The quote, tweeted out by Cleveland.com's Mary Kay Cabot, has been criticized as many think it was just a flat out lie. If you missed it – here's the quote from the tweet.
"Since I left Buffalo, I had 11 letters to interview for HC jobs, 4 of them didn't even have to interview, just show up and sign the contract."
So basically Williams is saying (if you take that quote word for word) that he could have simply shown up at some teams' complex and that day become their head coach.
Odd.
Today, after many felt that the quote was nothing more than a fabrication, Williams was asked to clarify and even expound on the statement from Wednesday.
"Here is the deal, I probably never should have said that because I put other people on the spot," Williams said.
"Those things were easy for me to do because if it is not right it is not right. I just chose not to do that and chose to keep doing what I was doing and got raise every time I stayed wherever I stayed. It just is what it is."
Who Williams thinks he put 'on the spot' is unclear since he never mentioned another team by name that he may have even spoken to, but it sounds like the interim coach knew that it was a statement that wasn't going to do him any good.
Williams has never been once to mince words, and once again on Wednesday he was making headlines with the statement, and appears for now that he's standing by the fact he says he really was offered a number of head coaching jobs.

NEO Sports Insiders Newsletter
Sign up to receive our NEOSI newsletter, and keep up to date with all the latest Cleveland sports news.