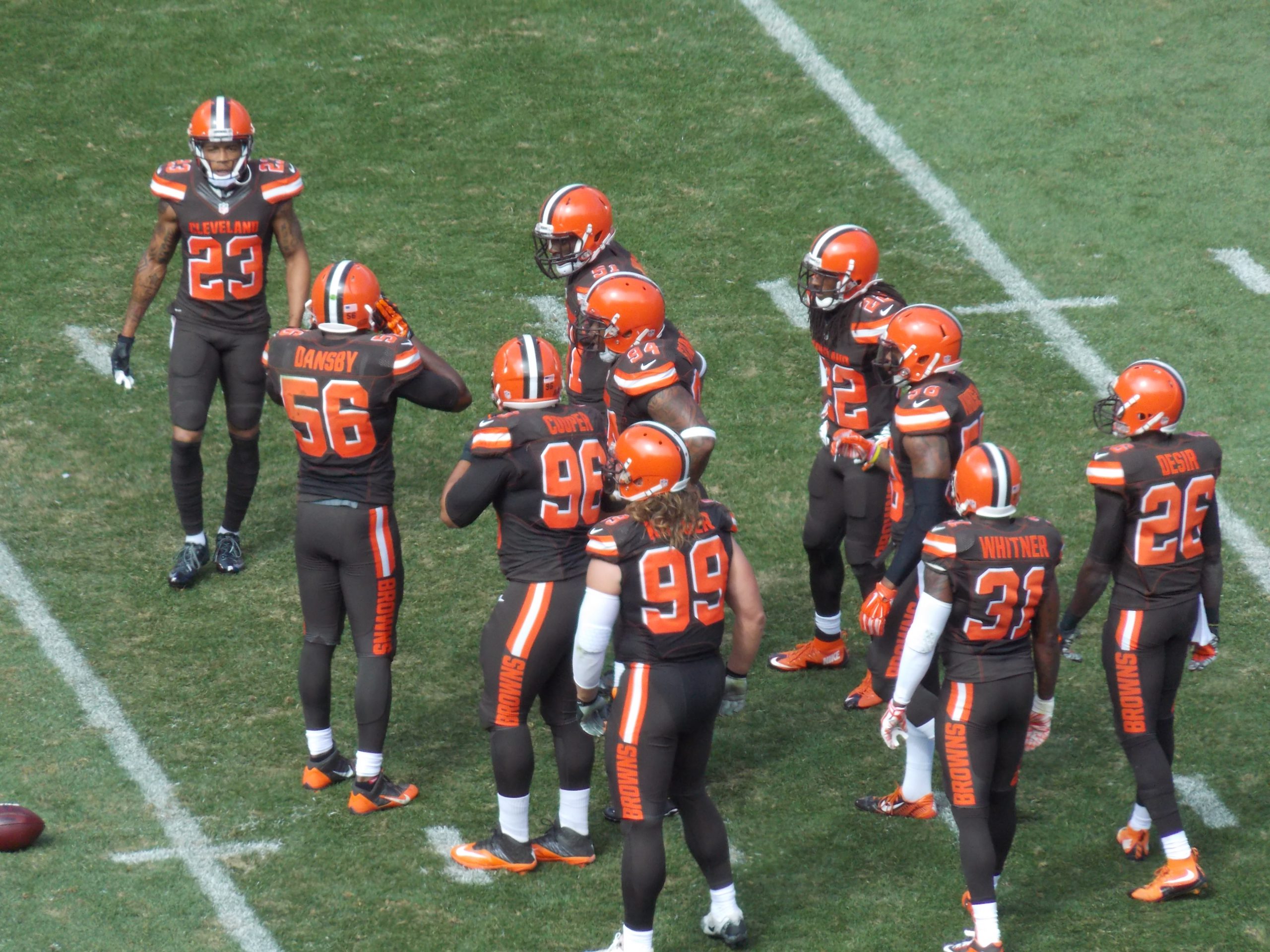 CLEVELAND – The Browns defense has been ugly to watch through the first three weeks of the 2015 season. The club has allowed an NFL-worst 158.3 yards rushing per game, and Sunday have another stiff test as they travel to the west coast to play the Chargers.
San Diego has a solid young running back Melvin Gordon, who is basically drooling at the thought of taking on the Browns and scoring his first NFL touchdown. "Oh, yeah, I'm hungry to score," he said Wednesday. "I feel like everyone has scored but me."
Gordon will look to follow in the footsteps of another rookie back, Latavius Murray, who last week in the 27-20 win over the Browns ran over them for 139 yards on 26 carries, a 5.3 yards per carry average with a touchdown.
The Browns know if they want a shot to even their 2015 record at 2-2 they are going to have to find a way to stop the run. Donte Whitner was surprised at the notion that the Browns run defense has gone backwards from a year ago, even debating the fact.
"I wouldn't say it has gotten worse," Whitner said Wednesday.
"I would say there's two or three plays per game that we let out that we really shouldn't have. That goes for all of us from the defensive line to linebackers to safeties and keeping it in between us and getting the guy on the ground.
"We can't give up big plays. When you give up big plays, that's what happens, especially in the run game. If you watch the film, you'll see 10, 12 plays where they try to run the football and barely get anything. Then, you'll see that one break out for 40, 50 or 60."
It's those big plays that Whitner talked about that should scare the Browns when they take the field Sunday. Gordon has three runs of 20 or more yards thus far, tied for third in the NFL with the Vikings' Adrian Peterson and the Cowboys' Joseph Randle.
Overall Gordon is 11th in rushing yards with 190, and 18th in yards per carry at 4.3.
Part of it comes down to sloppy tackling, something that head coach Mike Pettine discussed at length on Wednesday during his weekly presser starting to look ahead to the Chargers.
"I don't want to get into it or come off as a coach as 'Hey, it's not the scheme; it's the players.," Pettine said. "I think it all needs to be better. There were times when we did have a guy at the point of attack, we needed to make a play and we didn't.
"There could be some other things where you could point to scheme-wise, but I don't want to sit here and make that statement. I think across the board, playing and coaching needs to be better."
The tackling last week was awful, to the point where Pettine said he counted 14 missed tackles. Defensive coordinator Jim O'Neil said that it comes down to wrapping up ball carriers every down.
"That's one of the things. We have to be more consistent with our tackling," O'Neil said. "
I have to do a better job putting guys in position where they can make plays in space, but yeah, that's something we need to improve on."
If the Browns are going to get better and find a way to win Sunday, it's a pretty simple formula on defense. Tackle better, stop the run, and be more disciplined.
If they can do all that, they can find a way to make it a long day for the Chargers. If not, look for another long day for the defense.

NEO Sports Insiders Newsletter
Sign up to receive our NEOSI newsletter, and keep up to date with all the latest Cleveland sports news.