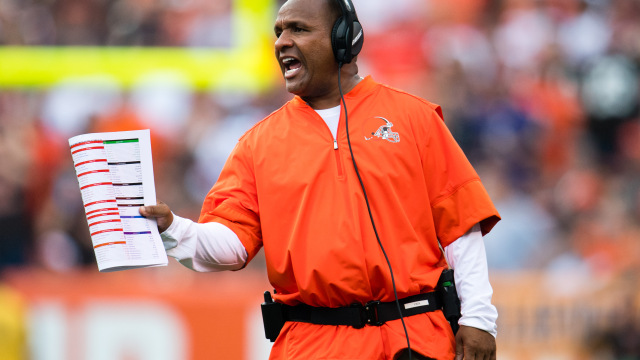 After years of avoiding the opportunity, the Cleveland Browns will finally open their doors to the public for a behind-the-scenes look. That's right, the team has been selected for the NFL's "Hard Knocks" show for the 2018 season.
"Hard Knocks" is a show intended to give fans a look at how the organization handles operations during training camp and the preseason. It reveals everything from position battles and coach chats to even moments when a player gets cut.
Cleveland had declined the opportunity in past years and let teams like the Tampa Bay Buccaneers and Los Angeles Rams have the spotlight that the Browns may not have desired while the team was in the midst of yet another rebuild. Now, the Browns will welcome in everyone to take a gander at their new-look organization.