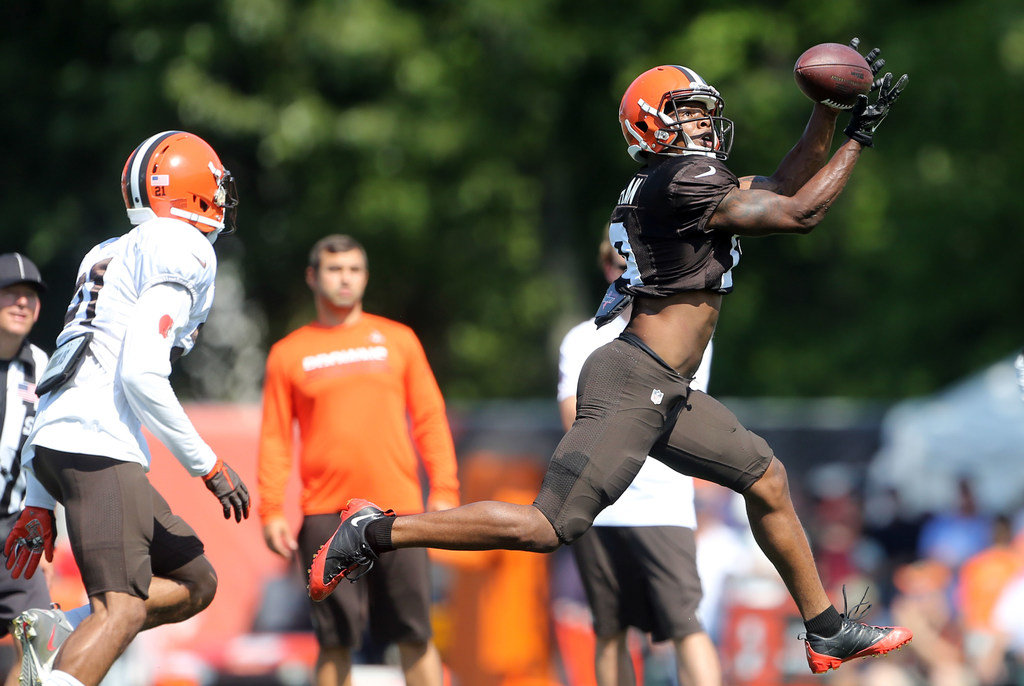 Training camp battles are always fun to watch. When you have a rookie receiver going up against any one of your cornerbacks, you hope that receiver has success. Wide receiver Corey Coleman did just that and after the play occurred second-year corner Justin Gilbert was quite upset.
The video comes from Cleveland.com's YouTube Channel and is titled: Sparks fly between Corey Coleman and Justin Gilbert at Cleveland Browns training camp.
If you have about 40 seconds to spare, watch it.
The Cleveland Browns drafted cornerback Justin Gilbert in the first-round of the 2014 NFL draft. In his career so far, he has registered 39 total tackles, 9 passes defended, and an interception for a touchdown. He still is a work in progress and might not ever become a cornerback that the Browns had hoped for.
Corey Coleman is the first-round draft pick in this year's NFL draft. The receiver from Baylor just roasted Gilbert for an easy touchdown at practice the other day.
If these two continue to battle each other, hopefully this will make Gilbert a better cornerback. We will just have to wait and find out once the season arrives.