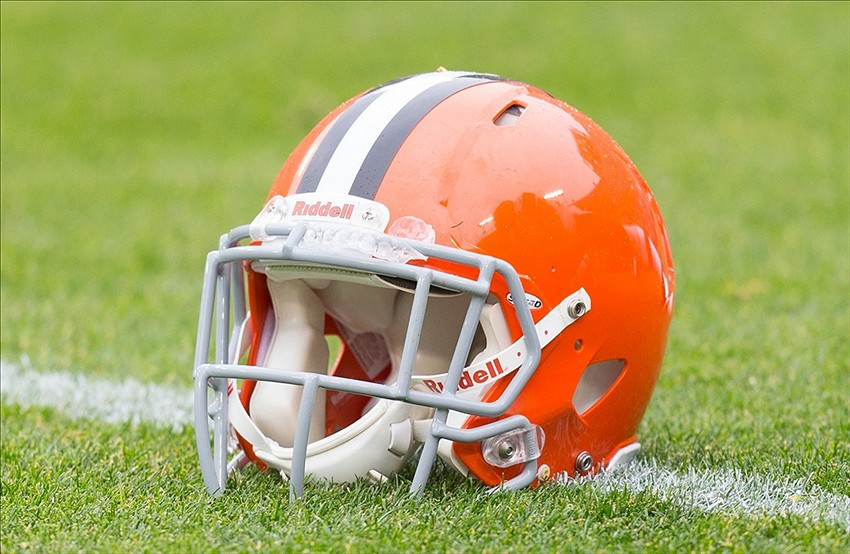 By Matt Williamson
Yesterday morning the Browns announced that Josh McCown had been cleared of his concussion symptoms and would resume his starting role in this weekend's matchup with the Oakland Raiders.
Big mistake.
In McCown's absence Week 2 at home against the Tennessee Titans, Johnny Manziel led the offense to a 14-point victory in Cleveland's home opener. The former Heisman winner accented the best game of his pro-career with two 50-plus-yard TD bombs to Travis Benjamin, prompting fans to believe that perhaps Cleveland had finally found its elusive franchise quarterback.
However, according to Coach Pettine and the Browns coaching staff, Manziel just isn't quite ready yet.
So my question becomes – what are they waiting on?
It's no secret that McCown was brought to Cleveland to bridge the gap from 'veteran QB' to 'QB of the future'. The only problem with that approach is that typically the teams that incorporate that game plan use a veteran quarterback that has – at bare minimum – been mildly successful in their own career. It's usually a guy that's been on that team for a few years, who understands the dynamics of the franchise and demands respect because of accomplishments they've endured in the NFL.
None of that describes our veteran.
McCown doesn't know this franchise any better than Manziel does because McCown's only been here for six months. He doesn't know how to win because his career record is deplorable, and the only reason he may get more respect than Johnny from their teammates is because Manziel used his first season in the NFL as some kind of homecoming party.
He's obviously rubbed players – and coaches – the wrong way, and he's paying for it by having to sit behind a quarterback whose lifetime rating is 76.2. If that were his rating this season he'd be ranked 29th of 38 eligible QBs.
This is who is supposed to teach Johnny how to play? This is the person responsible for handing the reigns to our future quarterback? That makes sense to some of you?
It doesn't make sense to me.
At this point the worst case scenario is McCown stringing a few wins together. I know how it sounds, but what are the actual chances of Cleveland making the playoffs? And if we aren't playing in the postseason, and we aren't establishing who runs the offense for the next five to ten years, then what the hell are we doing?
I stand firm in my belief that had Johnny never admitted himself into rehab then he'd have been the Day 1 starter this season. By admitting to – and making public – his sobriety issues, he pushed this coaching staff into panic mode and they knee-jerk reacted by signing a 35-year-old career backup to a multiyear deal and likely guaranteed him a starting spot.
So we'll see what happens Sunday. If the Browns pull off the win at home I'll be as elated as all of you.
I'll also be shocked as hell if the crowd doesn't erupt in Johnny! Johnny! as soon as McCown throws his first pick.

NEO Sports Insiders Newsletter
Sign up to receive our NEOSI newsletter, and keep up to date with all the latest Cleveland sports news.