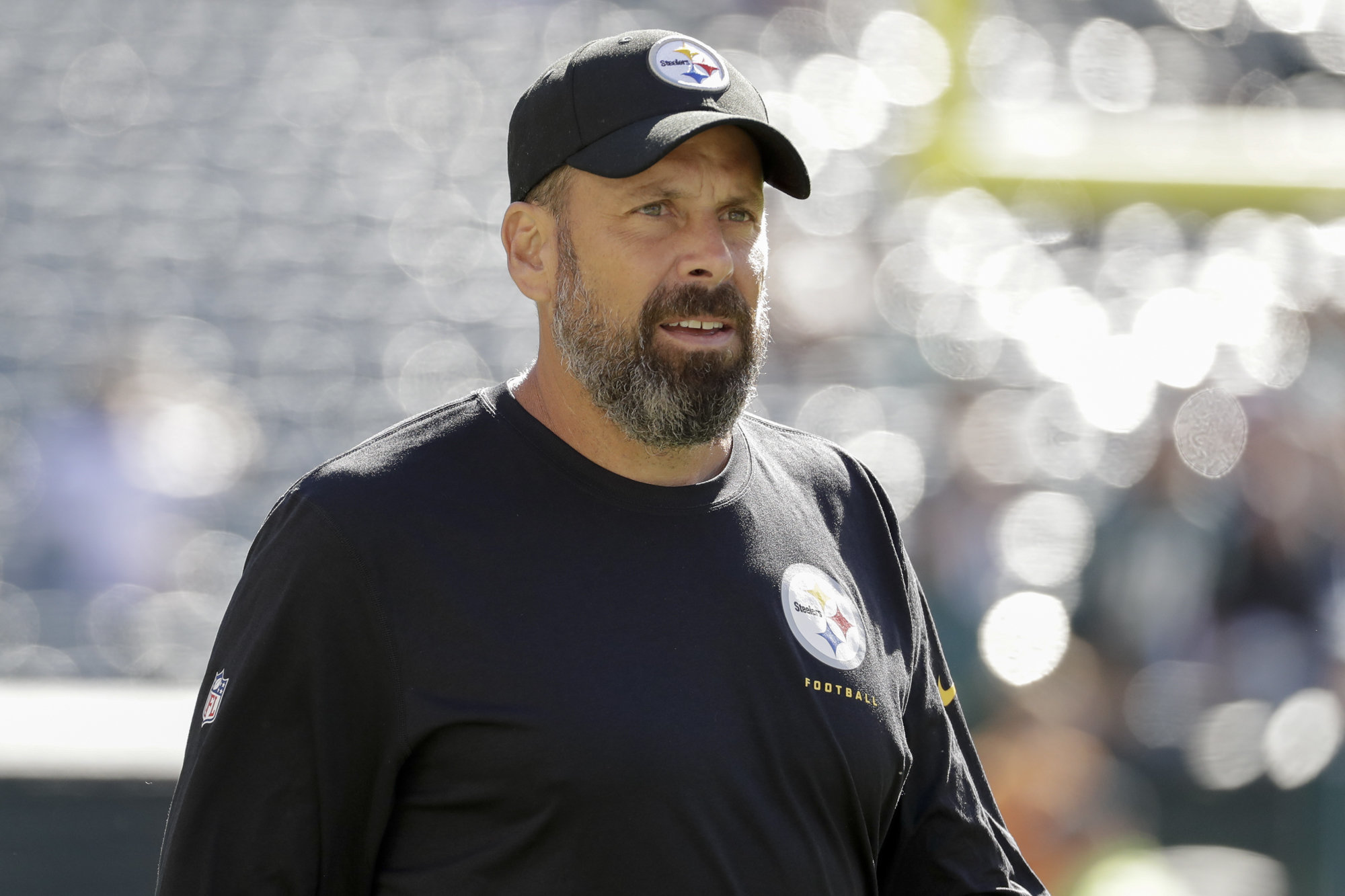 The Cleveland Browns are retooling for the 2018 season as best they can after going 0-16 this past campaign. Cleveland has already been extremely active with moves before the NFL Draft and free agency start up, making some changes to their coaching staff. Today, they announced those hirings officially.
Todd Haley, Amos Jones, and Freddie Kitchens are the coaches being brought to Cleveland to help the Browns turn it around. Haley will be the new offensive coordinator, Jones will serve as the special teams coordinator, and Kitchens will take the reins as the running backs coach as well as the associate head coach to head coach Hue Jackson. All three men have a ton of knowledge, giving the Browns 71 years of combined NFL coaching experience between the three.
Browns head coach Hue Jackson talked about the new members of his coaching staff below.
"We're thrilled to bring Todd Haley in as our offensive coordinator. I've known Todd for a very long time and have respected and admired the job he's done as a play-caller in this league. He's a coordinator that has been successful in every place he's been. He has been a guy that has adjusted his offense to successfully complement and taken advantage of the skillset of his personnel. I've witnessed firsthand how prolific his offenses have been in the AFC North over the last six seasons. As I reflected after the season and contemplated adding an offensive coordinator to the staff, my first thought was obviously improvement. If I was going to turn over the play calling duties to someone else, it had to be to someone that was experienced and had a long history of success in this league. We were going to be patient about it because there is always a lot of movement in the early part of the offseason. When Todd became available, I jumped at the opportunity to meet with him. Once we sat down and talked, it became quickly evident that Todd would be a great fit. Adding Freddie Kitchens to our staff as running backs coach and associate head coach is also very important. First off, Freddie is a very good coach that has a bright future in this league. He has coached multiple positions and gotten a lot out of his players. Additionally, we're going to be installing a lot of new concepts and elements to our offense. It's important to have coaches on your staff that will know and understand the new system. Freddie has a history with Todd and that will make the process of installing the new elements of the offense much more efficient. Obviously, we have a lot of work to do this offseason. I'm excited about the additions we've made to our coaching staff, and I'm especially excited to work with Todd to put together a productive Cleveland Browns offensive system that will get us winning quickly."

"Amos Jones is an experienced special teams coordinator that we think will do an outstanding job leading and improving our unit. We always talk about how the three phases must complement each other in order for team success to come. Amos has worked under really good coaches throughout his career and has helped develop some really good core special teamers. I've said this already this offseason, we have to get better in every area to become the type of team our fans deserve. Amos is going to be a part of that."
All three guys mentioned their excitement in the opportunity to help turn the Cleveland Browns franchise around for the better. We'll see how the new additions work out this upcoming year.
For now, all eyes are on getting the best young talent available for this new crew to work with.

NEO Sports Insiders Newsletter
Sign up to receive our NEOSI newsletter, and keep up to date with all the latest Cleveland sports news.