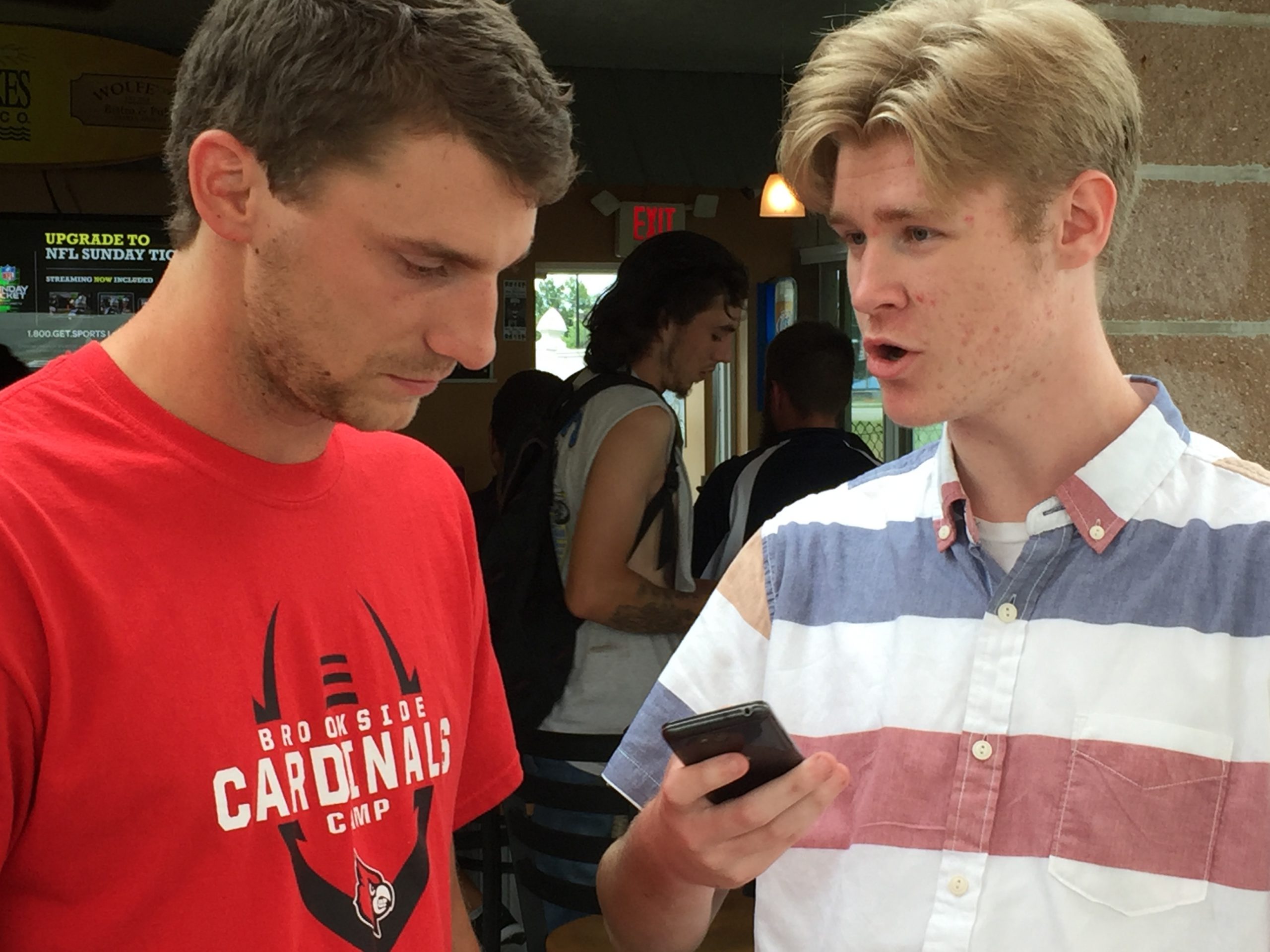 2016 was a year of learning and pain for the Brookside Cardinals, going from 6-4 the season before to just one win last season.
Brookside coach Paul Ferguson is confident with last season behind them, the Cardinals are ready to turn the corner and get back to winning ways this year.
"Summer was great, we had good weight room attendance this year, a lot of leaders in there," Ferguson said. "We did about 4-5 install days in early July, then we did a 7-on-7 and then we went up to OWU for three days.
"We shared the practice field with Olmsted Falls, went up against them, they are quite a team, but I think we held our own. I told the kids 'if you can hold your own against Olmsted Falls, you can play with anybody on our schedule,' I thought that was a great growing experience."
Last season was about playing young players for Ferguson and his coaching staff, the team had lost a number of seniors from their six-win club in 2016, and it was going to be next to impossible to replace that class right away.
"Two years ago we were 6-4 and we had 11-12 seniors, and they were all football players, that's rare," Ferguson said. "If you have a senior class you might play six or seven of them, but that class was special."
"Nobody really came in with any experience, then we had growing pains, and injuries, lack of depth. I think they understood the process and grinded through it, and now they are ready to get back at it."
Last year's only win for the Cardinals was a hard fought 17-14 win over Lutheran West in week five, and having taken their lumps last season, the club has a new outlook and a new mission this season.
"I think their mentality is payback, I think everyone is taking us lightly, and hopefully we can turn some heads this year," Ferguson said.
The team will start the season with a matchup with always tough Elyria Catholic, and then matchups with Vermilion and Cleveland JFK before they start conference play in the Patriot Athletic Conference Stars Division.
"You get into the Stars and it's a grind, we're there to compete each week, each week we are looking for a win," Ferguson said.
"You try to get those kids believing and then you start rolling, you win some of those early games and that momentum can carry over right into division play."
The Cardinals will have playmakers that teams will have to prepare for, such as DE/TE Nate Brown and quarterback Jonathan Hice.
Another area of strength for Brookside will be their offensive line, a unit that can surprise in 2017.
"I love our offensive line," Ferguson said. "When we are all there and healthy, I think we can be a force. We also have a lot of skill players coming back. We've got some playmakers," Ferguson said.
"We're on the right track."
2017 Schedule
8/25 7:00p @ Elyria Catholic (Elyria, OH)
Location: Elyria Catholic High School
9/1 7:00p Vermilion (Vermilion, OH)
Location: Brookside High School
9/8 7:00p John F. Kennedy (Cleveland, OH)
Location: Brookside High School
9/15 7:00p Oberlin (Oberlin, OH)
Location: Brookside High School
9/22 TBA @ Clearview (Lorain, OH)
Location: Clearview High School
9/29 7:00p @ Firelands (Oberlin, OH)
Location: Firelands High School
10/6 7:00p Keystone (La Grange, OH)
Location: Brookside High School
10/13 7:00p @ Black River (Sullivan, OH)
Location: Black River High School
10/20 7:00p Wellington (Wellington, OH)
Location: Brookside High School
10/27 7:00p @ Buckeye (Medina, OH)
Location: Buckeye High School

NEO Sports Insiders Newsletter
Sign up to receive our NEOSI newsletter, and keep up to date with all the latest Cleveland sports news.