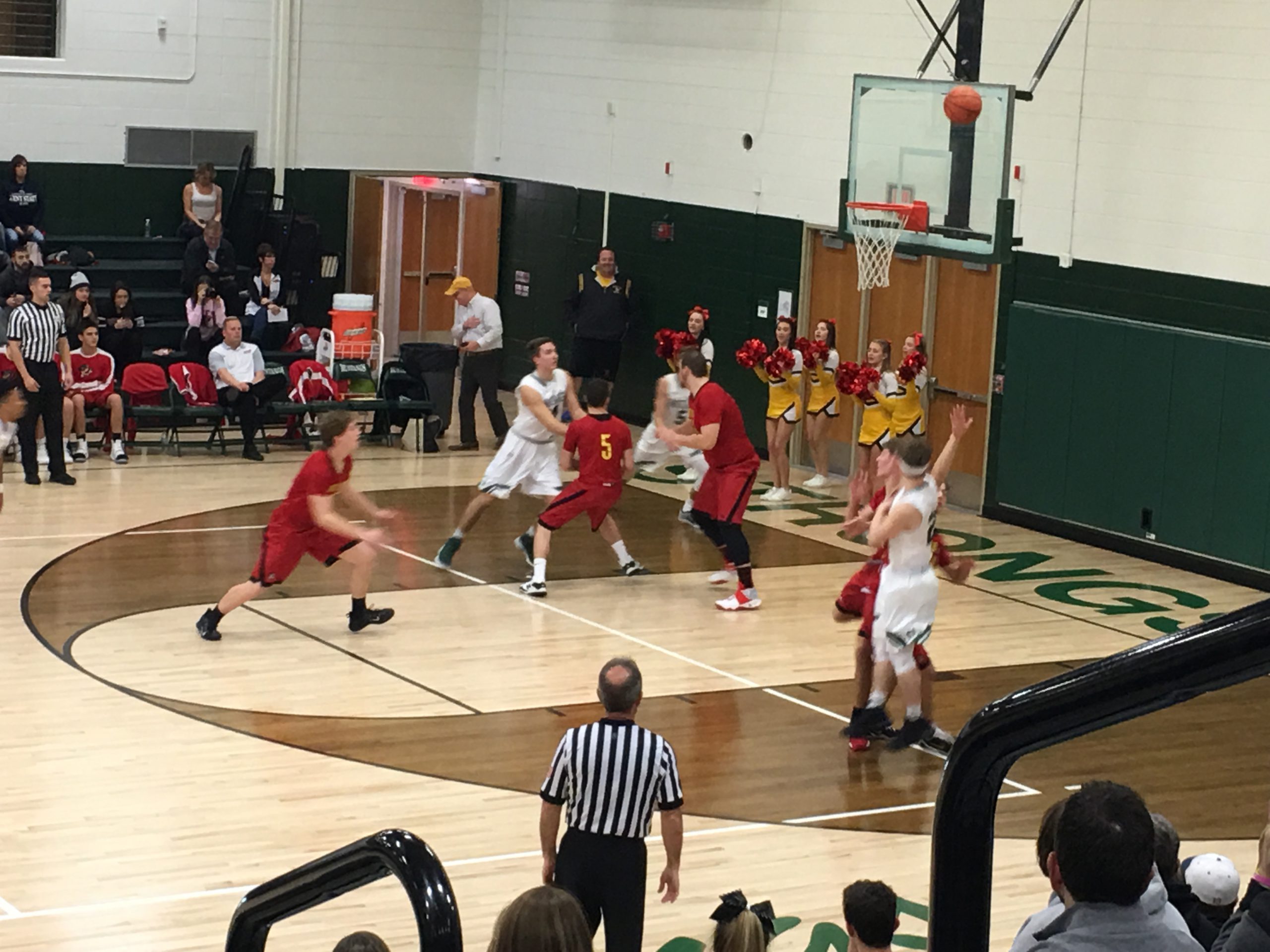 Story written by Tim Whelan —
STRONGSVILLE, OHIO — On a cold night in Strongsville, Ohio. The Brecksville Broadview Heights Bees rolled into with a offensive mind. Beating the Strongsville Mustangs 82-58. The Bee's improve to 3-0. The Mustangs fall to 1-2 on the season.
Brecksville jumped out to early 9-4 lead. With Strongsville struggling early on, the Bees were able to maintain a lead of 21-13 at the end of the 1st quarter.
Strongsville started to chip away at the lead in the 2nd quarter. Forcing turnovers and getting key shots. They dwindled the lead down to 3 at one point. Only for the Bee's to finish the half with a 5-0 run. Which included a near half court shot by Senior Matt Dimitrijevs. At half time, the Bee's lead 35-27.
The second half started with the Bee's off to a fast start. It was all Bee's the second half of game. Maintaining the lead through both the 3rd, and 4th quarter. Winning the game by final score of 82-58 over the Strongsville Mustangs.
The Bee's Leading scores Sophomore Kenny Ganley who had 21 points. Kenny has ended up with an apparent injury to his right shoulder towards the end of the game. Also leading the way was Senior Matt Dimitrijevs who had a team high of 22 points.
For the Mustangs, the team was led by Brandon Kegan who scored a team high 14 points. Coming off the bench, Senior Mark Orszycki had 13 points. Brandon and Mark gave the Mustangs a spark. But it just was not enough a losing effort against the Bee's.
Up next for the Brecksville Broadview Heights Bee's, they will have their home opener vs Twinsburg. Tip off is at 7:30 pm on Friday.
Up next for Strongsville Mustangs, They will continue their 5 game home stand against the Medina. Tip off is at 7:30 pm on Friday.

NEO Sports Insiders Newsletter
Sign up to receive our NEOSI newsletter, and keep up to date with all the latest Cleveland sports news.