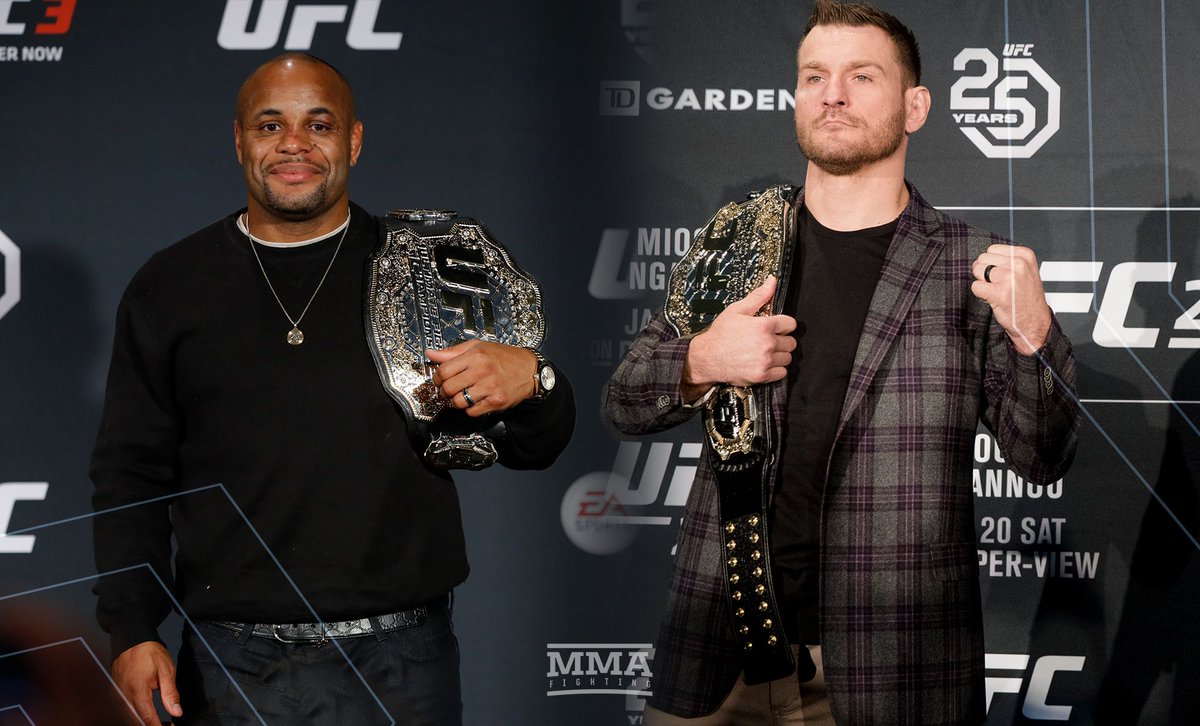 In breaking news recently confirmed by several outlets, the next challenger for Stipe Miocic's heavyweight championship has been named and it is fellow champion Daniel Cormier.  Cormier is the current UFC Light Heavyweight Champion.
Both men have cleaned out their divisions and are regarded as two of the most feared men on the planet.  Both are healthy and coming off dominant wins this past weekend in Boston at UFC 220.  The two will coach on The Ultimate Fighter then compete against each other at UFC 226 in early July in Las Vegas.
The first card of July is traditionally the biggest of the year for the UFC.  The card is rumored to also feature two other champion vs champion bouts in the form of TJ Dillashaw vs Demetrius Johnson and Amanda Nunes vs Cyborg.
Earlier tweets by famed MMA insider Ariel Helawni can be seen below, confirming.
UFC is currently working towards booking a champion vs. champion fight between HW champ Stipe Miocic and LHW champion Daniel Cormier later this year, multiple sources say. Nothing finalized just yet. Fight would be for Miocic's heavyweight title. Moving in right direction.

— Ariel Helwani (@arielhelwani) January 26, 2018
Stipe Miocic and Daniel Cormier set for champion vs. champion superfight at UFC 226, will also coach TUF — https://t.co/O9wJvNwoOl pic.twitter.com/kOvSW6nV0B

— Ariel Helwani (@arielhelwani) January 26, 2018