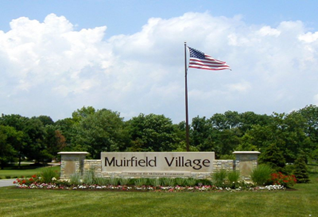 Let's dive into some betting for The Memorial Golf Tournament.
Best Players that can win
Let's start with the ten best possibilities on players right now. (Remember, all odds assume you bet $100…then +1000 means you will $1000 and your $100 too. Also, remember we are just giving you information already out there. We are NOT experts, so please bet wisely and we are not responsible for what happens.) All odds are from Tuesday, June 1, 2022, late afternoon through The Memorial Golf Tournament.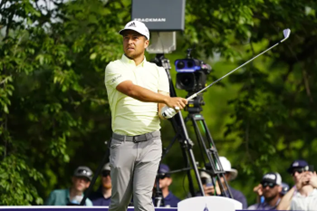 Jon Rahm – Owed a win due to COVID last year? +1000
Patrick Cantaly – Struggling this year, but two-time winner +1600
Jordan Spieth – Playing well right now + 1800
Rory McIlroy – Failed t PGA but his game is pretty sound right now +1000
Will Zalatoris – Great, young player +2800
Max Homa – Will win a major this year +3300
Matt Fitzpatrick – Will win a major this year +2500
Cam Young – Fearless! Period! +3300
Xander Schauffele – Always seems to be in the top 10 in big tournaments +2000 (pictured above)
Most important terms for golf
The most important terms to know when betting on golf are listed below. You will see this often. 
Strokes Gained (or SG for short)
This is by far the most important metric bettors will spout off when talking to friends on their bets.
Defined, it basically means:  (From Golfmonthly.com)
"[W]here a player sits when comparing every aspect of their performance with players in the rest of the field. This can be in a multitude of ways (off-the-tee, approach, tee-to-green, putting, total etc.)"
So, let's use this example to show you. Professional golfers are 50% at sinking an eight foot putt. So, that means the expected number of putts made is 1.5. (100 % plus the 50%)  Thus, if you step up and make an 8 footer, you gained 0.5 strokes compared to the rest of the pros.  If you miss this bunnie (a golf term for a makeable short putt), then you lost 0.5 strokes. You use this idea for anywhere on the course:  drives, irons, sand saves, putts, etc.
Find someone in the top of these categories and that would be a good place to start with your betting.
SG Tee to green – all strokes gained taken from the tee box to the green

SG Off the tee – how many strokes gained when you tee off on a hole

SG Approach to green – strokes gained with your approach to the green

SG Around the green – strokes gained when scrambling to get on the green

SG Putting – pretty obvious
Betting
2 ball and 3 ball bets – This is a round by round bet. Let's say Tiger Woods, Rory and Jordan are in the same threesome. You want to bet Tiger shoots the lowest round of the three. That's a 3-ball bet. 2 ball is when you only have a twosome.
Finishing Place bet – This is a bet where you think a golfer will finish somewhere in the top five, top ten, or top twenty, for example. Maybe you are afraid of the bet to say Bubba Watson will win. But he plays well here so you think he'll be in the top ten. Bet that.
Match Up bet. So, let's say Xander and Rickie Fowler are somewhat evenly matched. You can bet that Xander (or Rickie) will win after the day. They do NOT have to be in the same group. And you can bet this for the round only or the entire tournament.
Make the Cut – here you bet that your player will make the cut…not win, per say.
Outright Bet – You bet that your player will win. One of the hardest bets to win actually.
Top American, Top European, Top Canadian, Top whatever – As it states you chose the Top player to win for that country/region/grouping…etc. Do you want to bet on the Top South Korean golfer? You can. It's only Si Woo Kim and he's at +220 in some sports books.
Please note that not all of the sportsbooks will have every one of these types of bets. There are more, but these are the most popular. Also, the odds could change daily. If Rahm has a horrible first day, the new odds for him will go up, making it less likely you will reap a good amount if he indeed still win.
What do the numbers mean?
So, let's say we have a Match Up possibility of Xander and Rickie. Say Xander is -120 and Rickie is +220. That means Xander is the favorite, and you will not win that much. Rickie is the underdog, and you have the chance of winning more if you bet Rickie. $100 dollars on Xander will get you roughly $83 (not going into specifics for non-math geeks), or, more accurately, you can say a bet of $120 on Xander wins you $100. See how that works? If Rickie wins? $220.
In the Make the Cut bet, Jordan Spieth is -588. That means to win $100, you must bet $588, using the second example above on Xander. If you just throw down $10, you will win about $1.70, roughly. Here's a good site for calculating the payoffs when you do NOT have the $100 or more to bet!
To summarize if you are plus something then you win the amount assuming you bet $100. If you are minus something, you bet that minus amount to win $100. Anything other than $100 will be calculated in a specific way.
The Course
Muirfield is a beautifully challenging layout for The Memorial Golf Tournament. With the numerous changes the past year and how brutal the rough should be this year (four inches), you need someone who's driving is solid, or namely, whose SG (strokes gained) is good from the tee.
Here's the current list: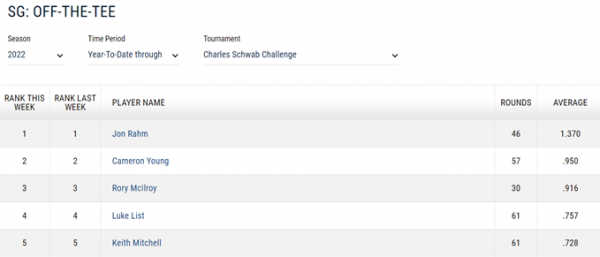 But the major emphasis on this course is how you play that second or third shot on par fours or par fives. So also look at SG from tee to green.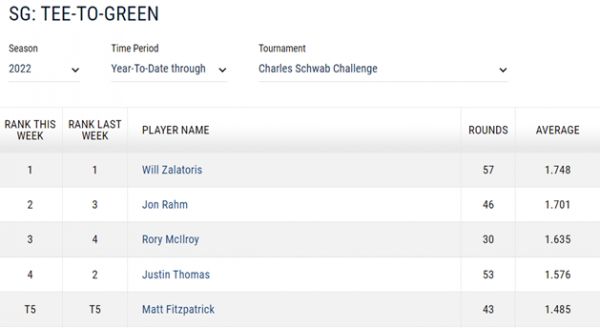 PGA.com has all these statistics for you to look at.
My suggestion
I love the SG Total, which covers all these metrics.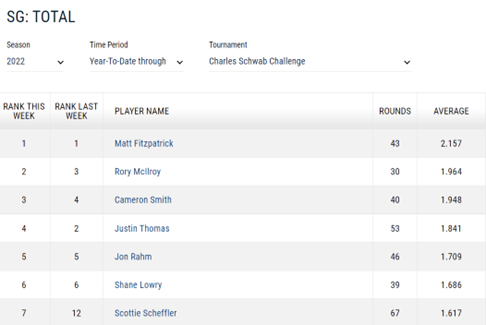 Then, I look at Top Ten Finishes.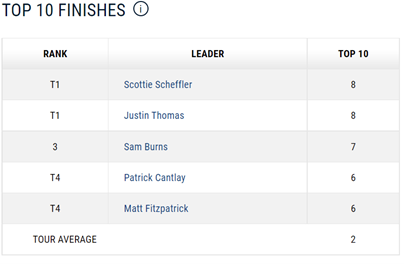 I look for a name on both of these lists. Matt Fitzpatrick. England.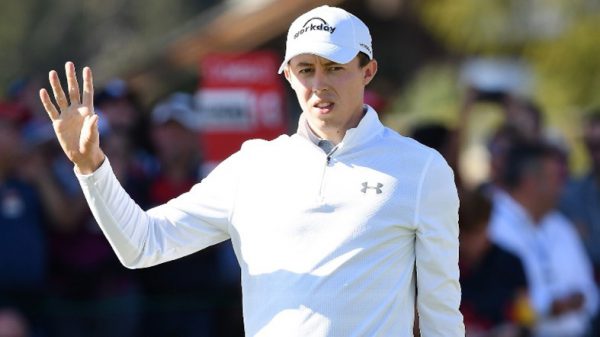 Matt would be a good pick to win his first event of 2022. But a golfer I like not on either list shown is Will Zalatoris. And he will win a major…soon.
Good luck this weekend at The Memorial Golf Tournament.

NEO Sports Insiders Newsletter
Sign up to receive our NEOSI newsletter, and keep up to date with all the latest Cleveland sports news.