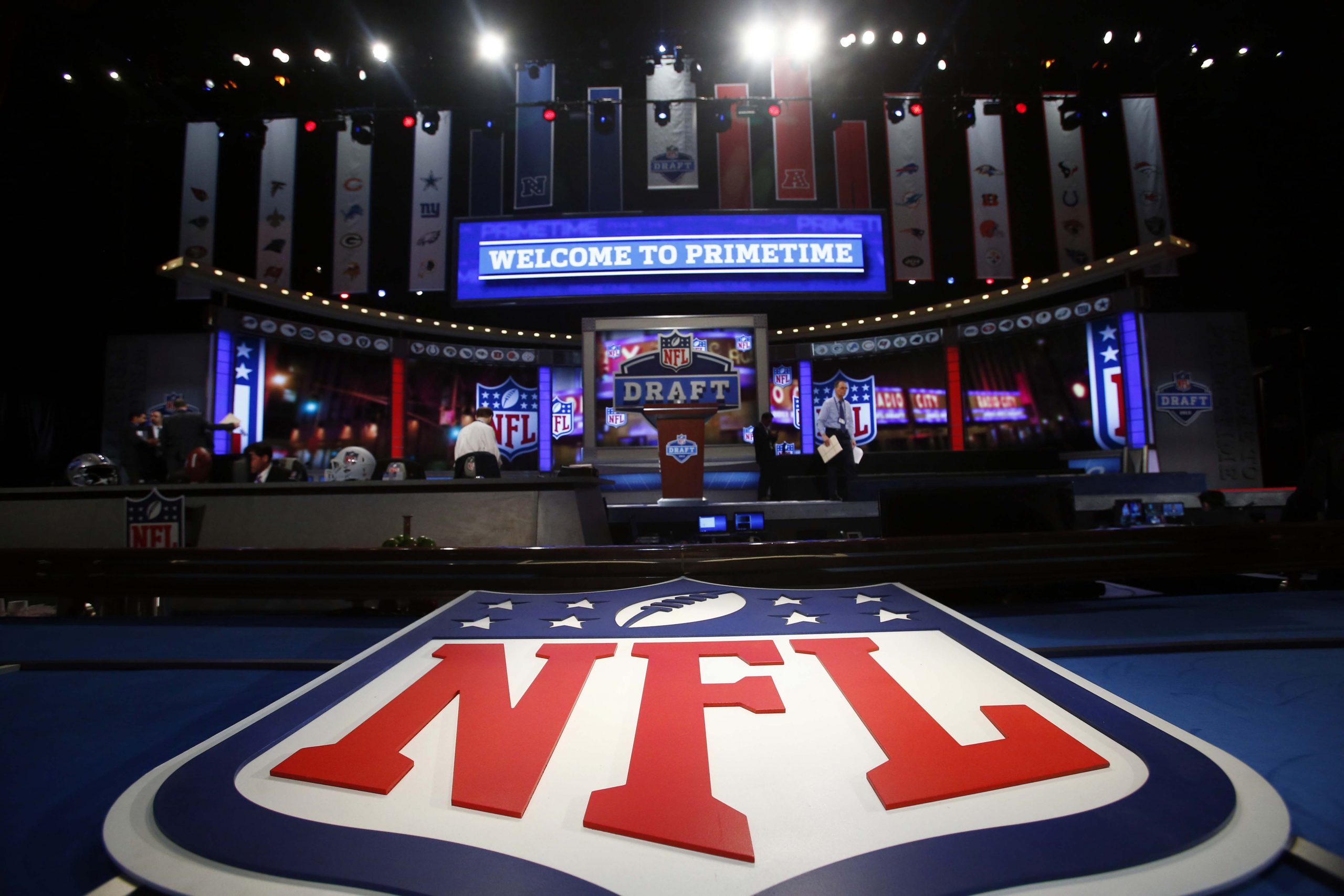 Every NFL Draft has its highs and lows. Here are my best and worst picks of the 2nd day of the 2016 NFL Draft.
Best:
No. 36 Jacksonville Jaguars- Myles Jack LB UCLA
I was less concerned about his knee than Jaylon Smith. While he may have long term problems, it's not certain that he will and he will play this season. The number three overall player on my board, Jacksonville got a huge steal getting him all the way at 36. With Dr. James Andrews also saying he does not believe Jack will need microfracture surgery, the odds of his knee holding up sounds better than yesterday. At this point in the draft, his risk was worth the reward.
No. 39 Tampa Bay Buccaneers- Noah Spence DE Eastern Kentucky
The off the field concerns dropped Spence all the way down to this point in the second round. His talent level is worthy of a top ten pick so if he stays clean, the Buccaneers also walk away with a steal. He fills an immediate need for a pass rusher too as the Bucs once again luck out that he fell to them with pass rushers going in the round.
No. 40 New York Giants- Sterling Shepard WR Oklahoma
I liked Shepard over Corey Coleman from Baylor and the Giants get him 25 picks later. They are very comparable in size and leaping ability and should play in the slot, but Shepard is the better overall receiver. Unlike Coleman, his route running is elite and his hands are great. He was one of the top WRs in the draft on the bench press so he has the strength to break tackles and isn't afraid to go over the middle of the field.
No. 41 Buffalo Bills- Reggie Ragland ILB Alabama
I was really surprised Ragland dropped that far and I'm sure the Bills were too which is why they went ahead and traded up to get him. Concerns over a heart defect might have caused him to slide some, but most viewed it as a non-issue. His talent was worthy of a first round pick and Rex Ryan was committed to fixing the front seven.
No. 49 New Orleans Saints- Michael Thomas WR Ohio State
Drew Brees career is coming to an end sooner than later. He struggled in his first year without big TE target Jimmy Graham with Willie Snead and Brandin Cooks as his top targets. Thomas is a bigger WR at 6'3" and really fell to them. He still has some work to do but his potential can make him the best WR out of the draft.
No. 54 Minnesota Vikings- Mackensie Alexander CB Clemson
Alexander was a late first round player for me so while he doesn't fit a need, his value here was too good to pass up. He will join a rotation of other good corners in Minnesota and can take some time to develop since he was a redshirt sophomore. He has great size but his productivity was questionable, partially due to teams never throwing his way.
No. 56 Chicago Bears- Cody Whitehair OG Kansas State
The Bears traded down twice and still got the player most thought as the best OG in the draft while filling a need. That's one way to impress the hometown fans. He has versatility on the line that will allow the Bears to shift players around into more natural positions and his value was great at this point in the draft.
No. 72 Chicago Bears- Jonathan Bullard DT Florida
The Bears really had a good second day of the draft. Bullard had a chance of going in the late first early second and he lasted until the third round. The Bears need pieces to their 3-4 defense and while he may not have the ideal size to play in the 3-4, he is very good against the run and has a chance to fill out his frame a little more. As a player, he should not have lasted this long.
No. 84 Washington Redskins- Kendall Fuller CB Virginia Tech
The Redskins add to their corner depth by bringing in Kendall Fuller to join Josh Norman. Fuller dropped likely due to injury concerns as he had both wrist and knee surgery while at Virginia Tech. The family pedigree is there as his three older brothers have all played in the NFL. He tends to gamble in coverage a little bit, but Fuller can be a solid number two corner for Washington if he stays healthy.
Honorable Mention:
No. 37 Kansas City Chiefs- Chris Jones DT Mississippi State
No. 50 Houston Texans- Nick Martin C Notre Dame
No. 55 Cincinnati Bengals- Tyler Boyd WR Pittsburgh
No. 61 New Orleans Saints- Vonn Bell S Ohio State
No. 69 Jacksonville Jaguars- Yannick Ngakoue DE Maryland
No. 71 New York Giants- Darian Thompson S Boise State
No. 85 Houston Texans- Braxton Miller WR Ohio State
Worst:
No. 32 Cleveland Browns- Emmanuel Ogbah DE Oklahoma State
Ogbah was a player who performed really well at the Combine that might have helped his stock in combination to being tied for the second most sacks in the NCAA this season. Where he struggles is that he isn't a true 3-4 OLB and will have to learn to play the position. He has limited pass rushing moves and doesn't seem to put full effort into every play. With all the talented pass rushers still left on the board to start the round, the Browns picked the fifth or so best one.
No. 34 Dallas Cowboys- Jaylon Smith LB Notre Dame
The fact that he went before Myles Jack might be the biggest surprise of the draft for me. I didn't think anybody would touch him until the end of round four at the earliest so him going 34 to Dallas is an insane reach for a guy that will likely miss the entire season and still are unsure about his future with his knee. While the talent is there, the risk is way too high for him to go at 34.
No. 51 New York Jets- Christian Hackenberg QB Penn State
Hackenberg went higher than I thought he was going to go. I thought early on day three would have been a perfect spot but the Jets selected him in the second round. While he fits a need, I'm not sold on him. He had questionable interviews and he really degressed over his time at Penn State. He has the tools you look for and was highly recruited, but after his freshman year and playing behind a bad offensive line, he made a lot of questionable decisions and was extremely inconsistent. The Jets are taking a big risk with him this early.
No. 62 Carolina Panthers- James Bradberry CB Samford
The Panthers might like taking smaller school corners but they reached pretty bad for Bradberry. I considered him a day three pick in part to his footwork issues that need cleaned up and he is an extremely raw corner despite his good size. He gives a little cushion and works best in zone coverage, but the Panthers passed on some much better CBs.
No. 63 Denver Broncos- Adam Gotsis DT Georgia Tech
The Broncos performed one of the biggest reaches of the night with this pick. Gotsis in no way, shape, or form should have gone on day two of the draft. He fits a need for the Broncos but was a fifth round pick that went in the second. He lacks a pass rush and is coming off season ending knee surgery that always should worry teams.
No. 86 Miami Dolphins- Leonte Carroo WR Rutgers
I'm not sure what the Dolphins were thinking with this pick. They gave up a third and fourth round pick next year to come back into the third round and take him. They have depth at the position with Landry, Matthews, and Parker so giving up future assets for a non-need is questionable. Tie in his character concerns with multiple suspensions including an arrest for assault and you really wonder what they were thinking.
No. 92 Arizona Cardinals- Brandon Williams CB Texas A&M
The Cardinals needed corners but not this one. Williams should have gone on day three. A former Oklahoma RB, he ended up transferring to Texas A&M and played just one season of corner before being drafted. Switching to CB from RB is not an easy change especially at the next level. He's got a long learning curve ahead and the third round was way too early for a transition player.
No. 93 Cleveland Browns- Cody Kessler QB USC
I have no idea what the Browns were thinking with this pick. I had Kessler as my 12th best QB so for him to go on day three is asinine. The Browns are going to end up taking a QB next year with the number one overall pick so drafting a QB this year is a wasted pick, especially for a late round QB with a weak arm.
No. 96 New England Patriots- Vincent Valentine NT Nebraska
The Patriots continued their ways of having a lot of draft picks and taking players that you sit back and question why are they taking him here. Valentine is a prime example. A NT from Nebraska, he should have never declared for this year's draft. He had a horrible year this past year and should have came back for one more year to help his stock. The Patriots didn't get the late round memo as they took him day two.
No. 97 Seattle Seahawks- Rees Odhiambo OG Boise State
Taking an offensive lineman who has been injured every single year and has had difficulty getting on the field is not worth a third round pick. Combine that with the fact that he doesn't have a true position along the line and it's a recipe for disaster.
Honorable Mention:
No. 64 Tennessee Titans- Kevin Byard S Middle Tennessee State
No. 65 Cleveland Browns- Carl Nassib DE Penn State
No. 66 San Diego Chargers- Max Tuerk C USC
No. 78 New England Patriots- Joe Thuney OG NC State
No. 91 New England Patriots- Jacoby Brissett QB NC State

NEO Sports Insiders Newsletter
Sign up to receive our NEOSI newsletter, and keep up to date with all the latest Cleveland sports news.