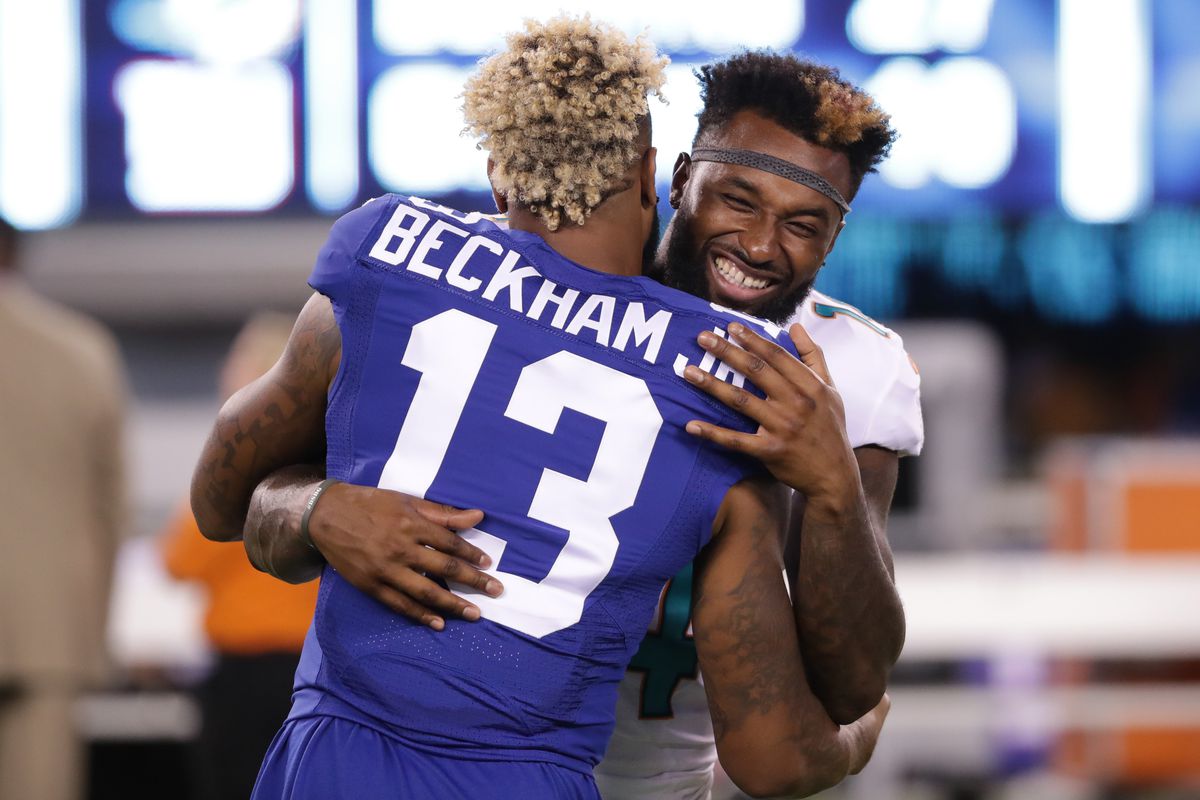 Despite the NFL trading deadline being long gone, the Browns are again being linked to a star player – one who could be a game changer for 2019 and beyond.
That player is New York Giants wide out Odell Beckham Jr., a polarizing player who could make the Browns an instant playoff contender opposite Jarvis Landry at the receiver spot.
The New York Daily News reported on the Beckham to Browns rumor, one that was bantered about earlier this year when there were reports the Giants were open to trading the star receiver.
Here's a portion of what the paper reported late Wednesday night.
Boomer Esiason, the former NFL quarterback and WFAN morning radio host, said toward the end of Wednesday's "Boomer and Gio" show that he had heard "legitimate discussion" of the Cleveland Browns being a potential suitor willing to pay a high price for OBJ.

"Somebody actually told me … I hate doing this, especially at the end of the show, but here's something for fodder for everybody to think about," Esiason said. "So what do the Cleveland Browns have a plethora of? …. They have a bunch of picks, draft picks. What would it take for the Giants to trade Odell Beckham Jr. to the Cleveland Browns?

Co-host Gregg Giannotti responded "two No. 1 draft picks." Esiason answered: "At least, right? I actually did hear legitimate discussion about that … (in) NFL circles."
Money, draft picks, and a chance to put him in an improving offense – all things that the Browns can use as assets to grab Beckham, who might just push the team right towards the top of the AFC for next season and beyond.