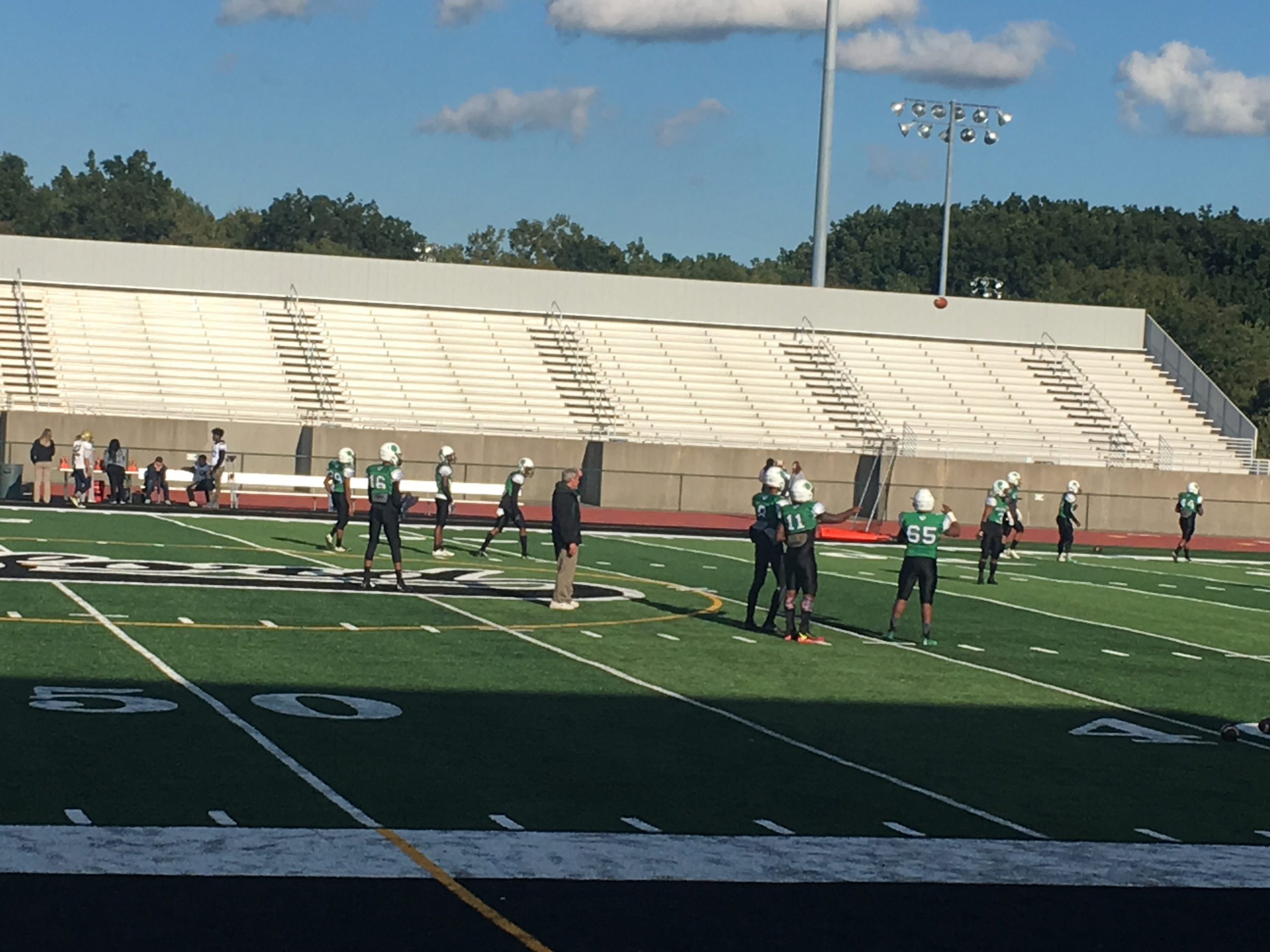 By Tim Whelan
BEDFORD, OHIO– The Bedford Bearcats were searching for their third win a row against the Garfield Heights Bulldogs.
With speed and firepower, the Bearcats were able to fly by the Bulldogs, 44-22. For the Bulldogs, they fall to 1-2 on season, while the Bearcats improve to 3-0 on season.
Tonight's game was penalty filled, with both teams having well over 10 penalties on each of them. One thing these teams had in common waslack of discipline. But the one advantage was clear: the speed of the Bedford Bearcats. Whether it was the quarterback, running back, wide receiver, or defensive backs, the Bearcats outpaced the Bulldogs.
Quarterback Emannuel Jenkins was also electric, leading his team throughout tonight to a victory. The biggest lead for the Bearcats was 20 points, when they held a 20-0 halftime lead.
Throughout the game, Garfield Heights had a really hard time moving the ball. It took until the final possession of the first half for the Bulldogs to finally make it past the 50-yard line into Bearcat territory.
The Bulldogs did, however, get stronger in the second half, though they never made it back. Garfield Heights slowly moved the ball down the field, thanks to several personal foul penalties by the Bearcats.
The Bulldogs got the game to within 10 points heading into the 4th quarter, 32-22. With the help of their defense, Bedford would cruise their way to a 44-22 victory in the final twelve minutes.
Up next for the Bedford Bearcats, they will host Copley at Bearcat stadium. Game time is at 7 p.m. on Sept. 15. For Garfield Heights, they will host Lorain at home. Game time is at 7 p.m. The Bulldogs will look to end their two-game losing streak and improve to 2-2 on the season, while the Bearcats will look to win four in a row.

NEO Sports Insiders Newsletter
Sign up to receive our NEOSI newsletter, and keep up to date with all the latest Cleveland sports news.