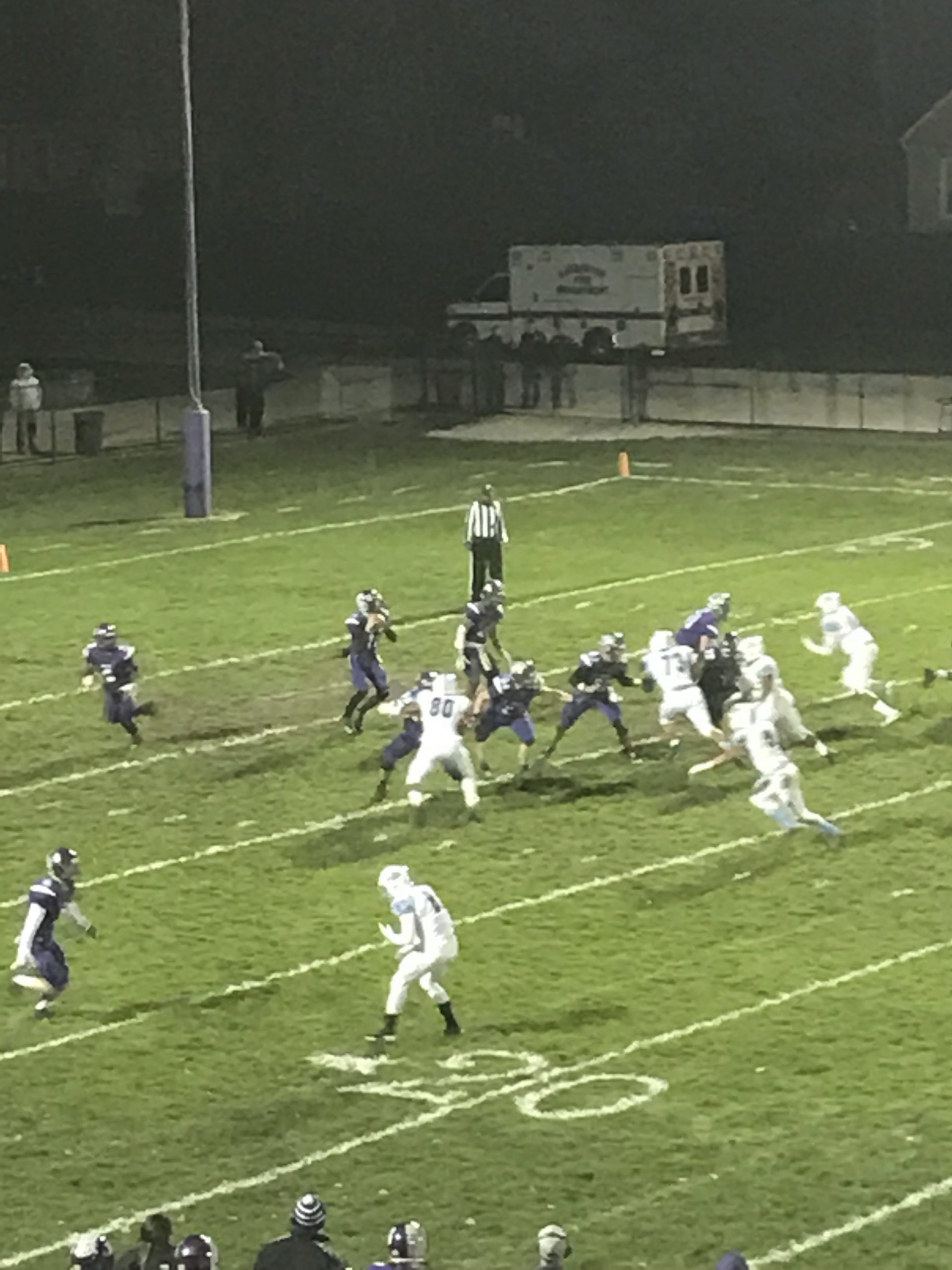 by Michael Rodgers
BARBERTON, OHIO– The magical season continued tonight for the Barberton Magics as they defeated the Benedictine Bengals, 36-6.
The game didn't start as planned for either team as both struggled with turnovers in the first quarter. Though each team had its moments moving the ball down the field, interceptions and fumbles caused them to miss out on points. The game was tied at zero at the end of the first frame.
Things became very interesting in the second quarter, as senior Keye Thompson woke the Magics up. After Benedictine forced Barberton to bring out their punt unit, luck turned out to be on Barberton's side.
Thompson, the team's punter, fumbled the snap but was able to scoop the ball and run for 58 yards to set himself up for a one-yard touchdown run two plays later. Thompson would then go on to put Barberton up 14-0 after a two-yard receiving touchdown from fellow senior, quarterback Zane Ries. The Magics would go on to take that lead into half.
Benedictine made some noise in the third quarter. Senior Chris Jefferson would get a pick-six off of Barberton's Ries, which would be his second of the game and season. Unfortunately for fans of the Bengals, that's all the points they would manage. Barberton would go on to put Benedictine away after a Ries 45-yard touchdown to senior tight end Malcolm Boyd,a pick-six from junior Gavin Krska, and a rushing touchdown by senior Jeff Parker.
Barberton improves to 11-0 and will play Bedford in the second round. Benedictine finished their season 6-5, but played great all season against tough opponents.

NEO Sports Insiders Newsletter
Sign up to receive our NEOSI newsletter, and keep up to date with all the latest Cleveland sports news.