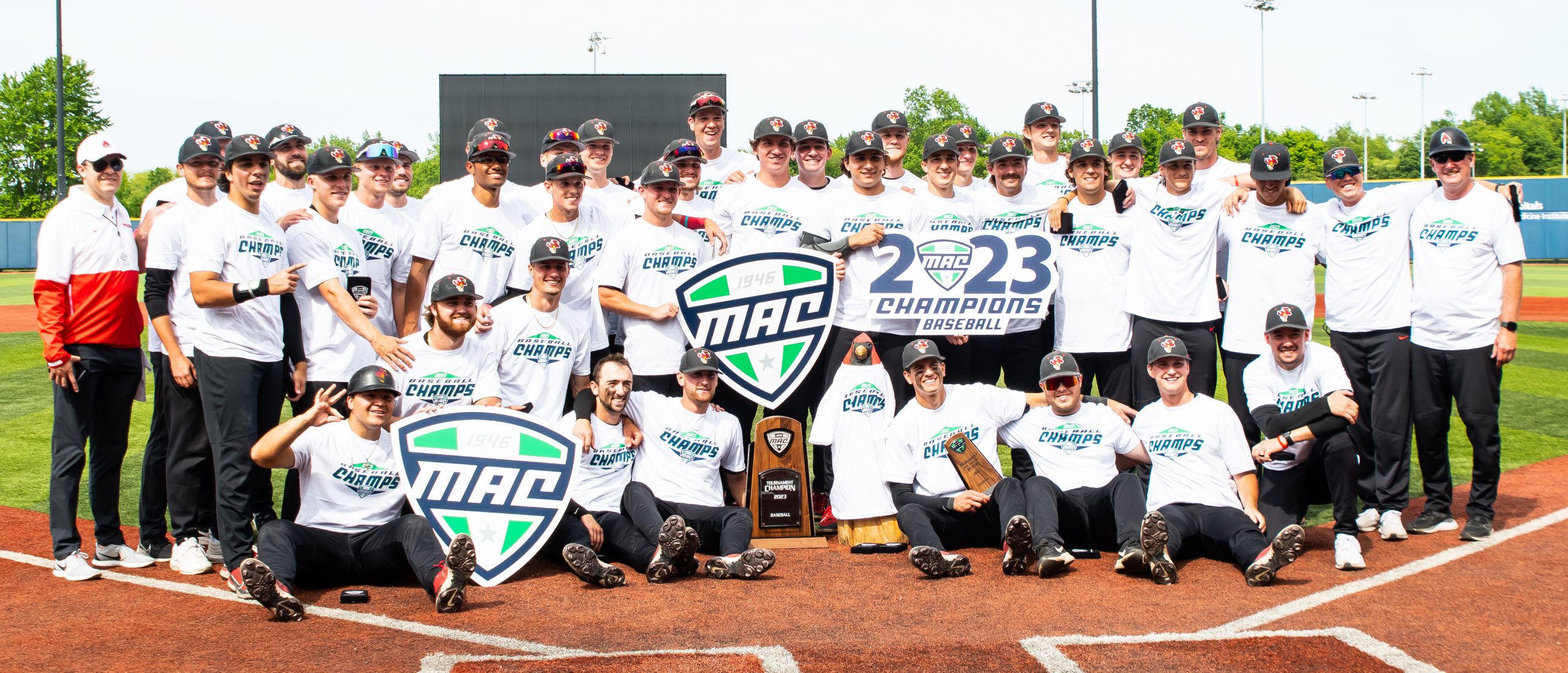 Kent – As Northeast Ohio sports fans, we usually know right away when we have seen an instant classic. After Adam Tellier hit a Grand Slam in the top of the 9th in the MAC Championship game to lead Ball State to a come from behind 12-9 victory, it was obvious that we were watching history.  
But how did we get to the ninth inning and Tellier's dramatic home run?  
In the top of the seventh with the Cardinals leading 8-2, it appeared Ball State would cruise to victory and punch their ticket to the NCAA Tournament.
But Kent State did not give up. They scored five runs in the bottom of the seventh and two more runs in the bottom of the eighth on a two run home run by senior catcher Justin Miknis to give the Golden Flashes a 9-8 lead. 
The Golden Flashes got the first two outs of the 9th inning and just needed one more out to force a winner take all final MAC Championship title game in this double elimination tournament.
Just like the Golden Flashes did not give up, the Cardinals remained resilient, even with two outs in the bottom of the ninth.
Tellier described what happened next.
"Just leading up to that at bat we still had two outs, Justin Conant put together a great at bat, Ryan Peltier put together a great at bat to get on base. And then Decker Scheffler put together a great at bat. I just knew I was going to have a chance to do something special. Luckily I got a ball up in the zone and was able to put a good swing on it."  
And just like that, Ball State led 12-9 after Tellier's grand slam. 
After a scoreless bottom of the 9th, Ball State baseball was the MAC Champion and is now going dancing for the first time since 2006.
With the victory, Ball State will represent the MAC conference in the NCAA tournament on Friday against the University of Kentucky.

NEO Sports Insiders Newsletter
Sign up to receive our NEOSI newsletter, and keep up to date with all the latest Cleveland sports news.