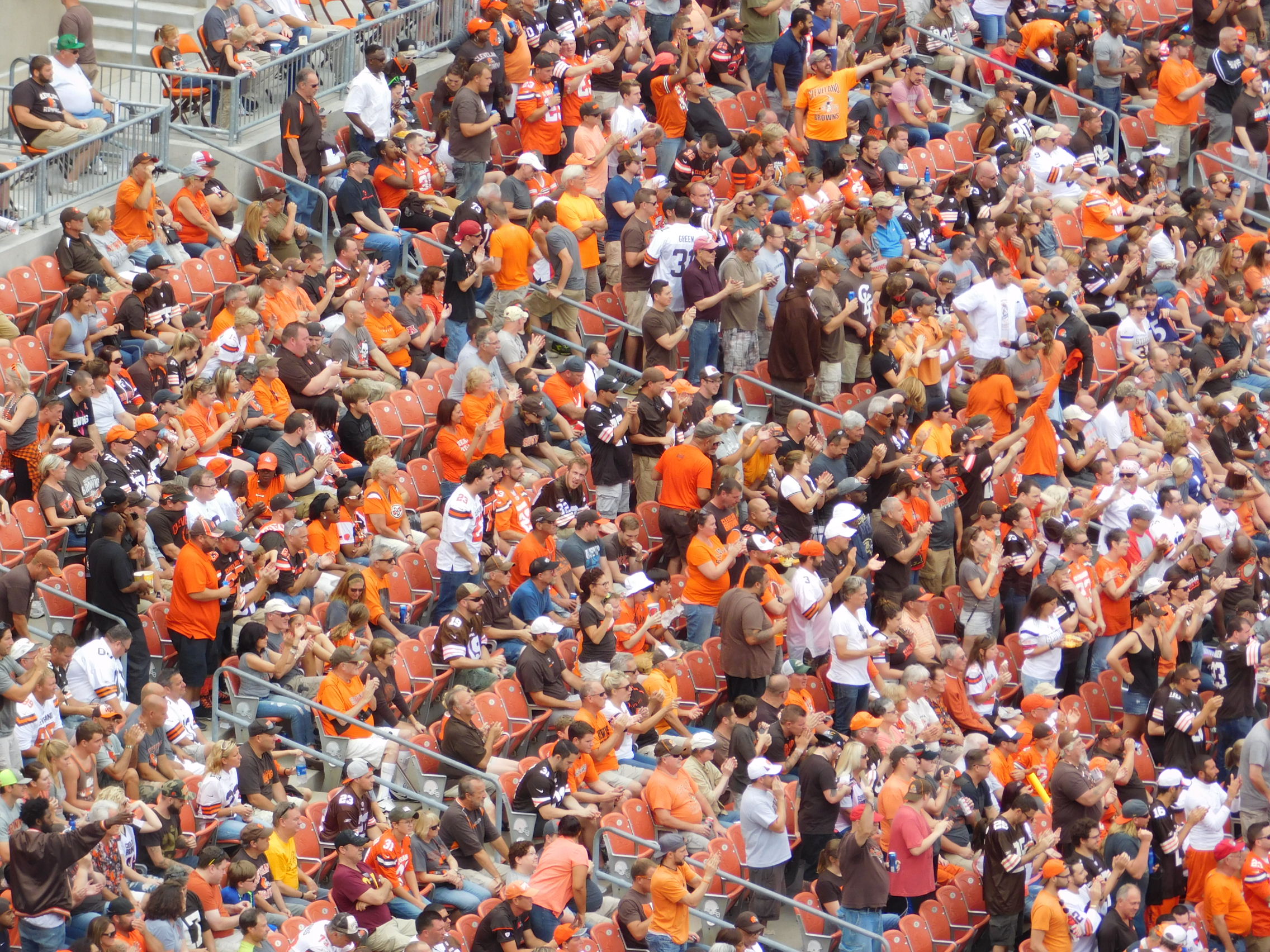 CLEVELAND – The Browns have one more home affair left in the 2018 season, and star rookie quarterback Baker Mayfield would like all hands on deck December 23rd against the Cincinnati Bengals.
Sunday it was 23 degrees with the wind chill at kickoff, and there were a lot of noticeable empty seats as the Browns and Panthers did battle at First Energy Stadium.
While it was cold, it was also sunny, and stayed that way the entire game, a perfect day for football as the Browns won their 4th game at home in 2018.
For Mayfield though, he'd like to see even more of a home field advantage at home.
"We are becoming a team that is prideful of playing at home and protecting our territory," Mayfield said after the win.
"We would love to have more fan support. Today was cold, I get it, but having more people, especially at our last home game coming up, we would love to have more people in the stands cheering for us because we feed off of the energy.
"You can tell it is very obvious. I do not have to say it how our defense feeds off of the energy in the stadium, and being able to start fast and get that going and put teams in a bind and put pressure on them."
The Browns with the win moved to 4-2-1 at home this season, the first time since 2007 they will end the year with a winning mark at home.
The team didn't officially announce the attendance Sunday, but for a young team that has been playing as well as the Browns have, there were too many orange seats for the rookie quarterback's liking.
Let's see if a win over the Broncos Saturday in Denver prompts more of those orange seats to be filled for the final home affair of 2018.

NEO Sports Insiders Newsletter
Sign up to receive our NEOSI newsletter, and keep up to date with all the latest Cleveland sports news.