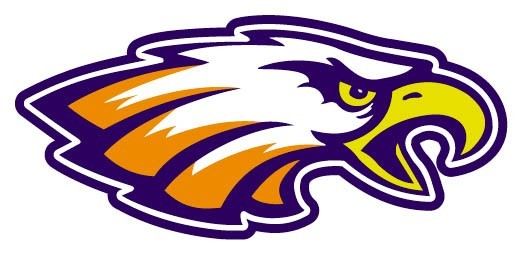 Tonight's recap brought to you by Crystalina's Pizzeria, visit them at 36962 Detroit Rd, Avon, Ohio, online at www.crystalinaspizzeria.com or call at 440-934-1011, #thechoiceisCrystalclear
Tonight's game summary is also brought to you by YUZU Lakewood, an Izakaya inspired bar. Visit them at 13603 Madison Ave, Lakewood, Oh 440-799-8343. Craft cocktails. Global food. Relaxed atmosphere.
AVON, OHIO–  The high school football season has reached week seven and the time of the year where the cream starts to rise to the top.
Teams around the area battle for computer points and hopefully when it's all said and done, they can compete for a chance at a state championship.
Some already know they have punched their ticket. The Avon Eagles are the cream.
On a rainy, damp, overcast night at Joe Firment Stadium, the Eagles left no doubt that the Division II road to the state title runs through them, dismantling the Lakewood Rangers, 54-21, on Homecoming night.
Quarterback Ryan Maloy led a very fast, efficient offense and a stifling defense gave Avon plus field position all night long and the Eagles took control early and never were threatened.
It took the Eagles all of 22 seconds and three plays after receiving the opening kickoff and marching 48 yards as Maloy found Matt Kennedy for 18 yards and a 7-0 lead.
On the ensuing possession, Lakewood snapped the ball over QB Austin Mahar's head and it sailed out of the end zone for a safety and a 9-0 Avon lead.
After the free kick, Avon marched 62 yards down the field, and Maloy found Chris Mullins who made a remarkable circus catch in the corner of the end zone for a 16-0 lead.
There were very few highlight plays for Lakewood in this game, but the next series saw Dayvon Hannible dash for 76 yards to give the Rangers a bit of life and cut the lead to 16-7.
Avon closed out the quarter with a nine-play, 75-yard drive capped off by a 12-yard TD run by Jackson Meyers, meaning the Eagles regained their 16-point lead and the rout was on.
Two more second quarter touchdowns, one by Tony Eberhardt from four yards out, and a 20-yard pass from QB Carson Gosselin to Tommy Purcell gave the Eagles a 37-7 lead.
A late Lakewood TD, a 30-yard pass from Mahar to Jay Boyd made it 37-13 at the half.
Avon held Lakewood to a three-and-out on the first possession of the second half, and quickly scored on an Eberhardt one-yard run and a seven-yard scamper from Aaron Endrizal. The quarter endedwith the Eagles up, 51-13.
A running clock in the fourth quarter led to just a 22-yard fiel dgoal by Gosselin and a token 18-yard run by Lakewood's Will Adams closed out the scoring.
Avon, 7-0, (6-0) next week stays home to face North Ridgeville while Lakewood (0-7, 0-6), still searching for its first win, travels to meet the Westlake Demons (0-7, 0-6). Both contests are on Friday night.
Avon- 23/14/14/3/=54
Lakewood- 7/6/0/8=21
Scoring Summary:
A- Kennedy 18 pass from Maloy, kick good
A- Safety, ball snapped out of end zone
A- Mullins, 20 pass from Maloy kick good
L- Hannible, 76 run, kick good
A- Meyers, 12 run, kick good
A- 4 pass from Maloy, kick good
A- Purcell, 20 pass from Gosselin, kick good
L- Boyd 30 pass from Mahar, kick failed
A- Eberhardt 1 run, kick good
A- Endrizal 7 run, kick good
A- Gosselin 22 FG
L- Adams, 18 run, 2 Pt conversion good.
Avon- Maloy 12-18 157, 3 TD,  Eberhardt, 5 carries 53 yards TD, Gosselin, 3-3, 30 yds, TD, Chris Mullins, 5 rec, 79 yds, TD
Lakewood- Adams, 12 carries, 73 yds, TD, Mahar, 11-16, 171 yds, INT, TD, Hannible, 5 carries, 128 yds, TD.

NEO Sports Insiders Newsletter
Sign up to receive our NEOSI newsletter, and keep up to date with all the latest Cleveland sports news.