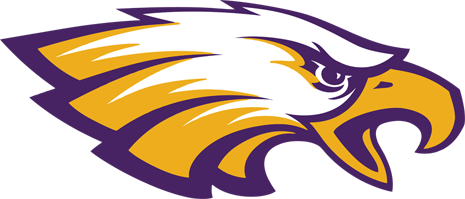 AVON LAKE HIGH SCHOOL
BOYS VARSITY SOCCER

Avon Lake High School Boys Varsity Soccer falls to Avon High School 3-1

Wednesday, October 24, 2018
7:00 PM

| | | |
| --- | --- | --- |
| Avon Lake High School | | Avon High School |

In a hotly contested battle between rivals Avon Lake and Avon the Shoremen came up short, losing 3-1 in a District Semifinal match up at Avon's Joe Firment Stadium.

It was back and forth for the majority of the first half, with the Shoremen struggling to find a rhythm but keeping the Eagles at bay. But in the 36th minute a ball that had been cleared away off an Avon corner kick was booted back into the six yard box where Shoremen keeper Dino Pietromica and defender Charlie Krause collided and the ball bounced in.

With a 1-0 lead Avon is an even tougher opponent as they have had great success with a strong and organized defense that has helped them see out 7 one goal victories on the year.

In the 44th minute the Eagles padded their cushion off a quick through ball that found their forward in alone on goal, and his tidy finish made it 2-0.

Within a minute the Shoremen struck back after Drew DelGiudice was taken down in the box to earn a PK that captain Andrew Jacobson buried off the inside of the right post to make it 2-1.

Unfortunately for the Shoremen, despite their best efforts, they could not put anything else in during the rest of the second half, and after a last ditch effort on a free kick brought Pietromica out of goal and up the field, Avon was able to clear along ball and then dribble in an empty net goal at the buzzer to make the final score 3-1 Eagles.

"I wanted this so bad for the boys," said head coach Pete Klepek. "This doesn't feel like it should be the end for this group. But we had an absolutely amazing run this season and I am proud of how we competed. Our seniors were the foundation for us and they will be sorely missed."

In spite of this loss the Shoremen had an outstanding season. Some numbers for perspective:

-Final record: 14-3-1, 7-1-1 SWC (2nd place), best regular season record in school history.
-Averaged just shy of 3 goals per game while only giving up average of only 1 per game
-8 shutouts, including 5 by senior goalkeeper Dino Pietromica
-Senior Edison Lemanowicz led the Shoremen in scoring, with 18 goals, including 5 two goal games and a 5 game scoring streak mid-season, and also tallied 6 assists.
-Junior Drew DelGiudice led the team in assists with 11, to go along with 6 goals.
-Senior Cam Salco was the second leading goal scorer with 7, to go along with 4 assists.
-Senior Andrew Jacobson, playing center back primarily, also managed 5 goals and 2 assists.
-Senior Dino Pietromica held opponents to 0.8 goals per game.
-The Shoremen had a 14 game unbeaten streak that spanned almost two whole months of the season, which also included a 9 game winning streak.

And perhaps the most important number of all: 10, which is the number of seniors the Shoremen will graduate this season. Their contributions to the program over the past 4 years, and this amazing season in particular were many, and they have left a legacy for future classes to live up to.

NEO Sports Insiders Newsletter
Sign up to receive our NEOSI newsletter, and keep up to date with all the latest Cleveland sports news.