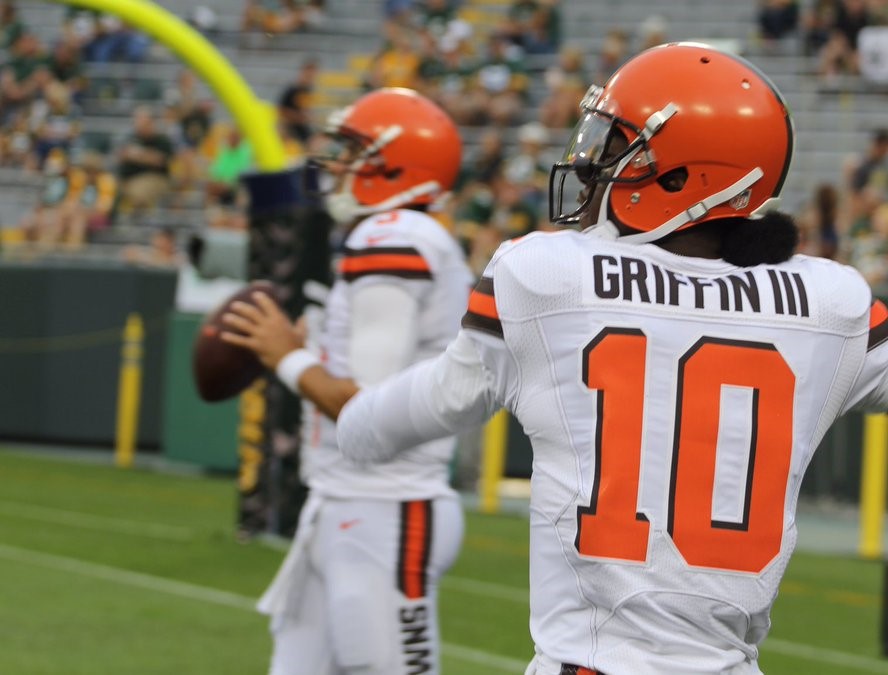 There's been speculation from fans and experts alike that head coach Hue Jackson and the Cleveland Browns front office are tanking this season. If you look at the body of work that coach Jackson has put together since he arrived here in Cleveland, there a certain points you can look at and make the argument that they are indeed tanking.
The team signed all 14 of their picks from this years draft, indicating that coach Jackson is going to rely heavily on rookies and second year players to come through for this team. They also only have six players above the age of 30. Hue want's to play fast and flashy and the older players on the team would only slow down what he is trying to accomplish.
As of right now, the Browns have 20 draft picks for the next two seasons, acquiring the latest pick when they traded third year player and number eight overall pick in the 2014 draft CB Justin Gilbert. This can mean a few scenarios. The team could be getting as many picks as possible to use as ammo to pull off a huge trade in the draft in the next two years. It's also possible that they intend to use most or all of those picks to draft players and build a new team from the ground up and shy away from the idea of bringing in big free agent signings that have burned the Browns in the past
Cutting LB Paul Kruger was a shock to the common fan but was not that big if a surprise to people within the organization. This move, along with moving Gilbert trading P Andy Lee being traded to the Carolina Panthers will now put the Browns over $50 million under the NFL salary cap. It sounds like they will be looking to resign the young guns and have enough cash to sign all of those future draft picks that they have in the next two drafts.
Now this doesn't necessarily mean that the team is thinking of tanking. Hue has been quoted many times that he intends to win here as much as possible.
"I have an expectation and I'm not backing down from that and I'm not changing that thought process in our players. That is just what we are going to do and we are going to find a way to do it. I don't know how it's going to happen. By hook or by crook, we are going to get this done. We have to. That is all I know."
Hue has a plan and he's sticking to it. What that plan is? We will find out starting Sunday in Philly.