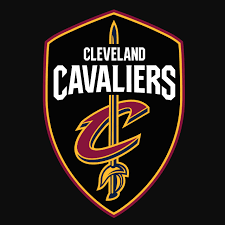 Cleveland, OH-
The Cleveland Cavaliers have taken the NBA by storm, at least before their giveaway game that they handed to the LA Clippers on Monday night. That loss ended a nice 8 game winning streak that started on October 22nd.
With the youth of this team, we can expect some ups and downs over a grueling 82 game NBA schedule. The Cavaliers average age is a little over 24 years for their five starting players.
What follows is some commentary on the top nine players for the Cleveland Cavaliers.
Donovan Mitchell
Some NBA pundits thought that the Cavaliers gave up too many draft choices for Mitchell. Based on the first 10 games of this season, you could build a strong case that the Utah Jazz should have received more from the Cavs.
Spectacular, explosive, and heroic, Mitchell has done the heavy lifting. He has played with an exuberance that lifts his teammates and provides the next gear for the Cavs that was missing last season. 31.2 points per game is a big part of what Mitchell provides, and the fans have fallen hard for this new Cavalier star. It is most deserving!
Mitchell is shooting a blistering 45% from three, and many of those bombs hit the net from way beyond the line. And at 86% free throw shooting, he is a player you want on the line at the end of games.
Mitchell is also averaging 6 assists per game. His court vision is outstanding, and his willingness to pass the ball makes it easier for the team to strive to make the extra pass for a better scoring opportunity.
Evan Mobley
Many felt that Mobley deserved the NBA Rookie of the Year award last season, but he lost out to Scottie Barnes in a close vote. Barnes earned 48 first place votes to Mobley's 43 and won the overall vote 378 to 363.
Mobley has had a consistent start to this season, mostly scoring near his 15.2 points per game average. He is averaging 6.6 rebounds, 2.1 assists, and 1.6 blocks per game.
His three-point shooting is way off at 2 for 11 (18.2%), something that he worked hard on in the off-season this summer. Getting comfortable, and finding threes to shoot has been difficult, with Mitchell, Garland, Love, LeVert, Osman, and Wade regularly toeing the three-point line. Mobley's stroke is fundamentally sound, and his long-distance shooting will come.
The Cavs would be smart to focus on getting Mobley some touches early in games. At a very skilled and athletic 6'11", with a high basketball IQ, Mobley's upside is sky high. Long time NBA fans ponder if he will emerge as the best player for the Cavaliers in 4 to 5 more years. Mobley just turned 21 on June 18th but plays with the poise of a veteran player.
Mobley has worked on his free throw shooting, and the early season results show significant improvement from 66% last season, to 76.5%.
He is averaging 3 personal fouls per game and can clean up some of the silly ones. I think he will do that over time.
Darius Garland
Garland was poked hard in an eye early in the season opener versus Toronto, after only playing 13 minutes. He has missed six games but has come back to play in three of the last four Cavalier games.
Much is expected of Garland this year, after his all-star performance of last year. He did enough to suggest that he will continue as a top NBA point guard for many years to come. He can shoot and is clever going to the hoop with softly lofted runners.
Garland does need to tighten up his handle. He shows a knack for some sloppiness, as he did down the stretch in the loss to the LA Clippers. Self-inflicted turnovers can kill momentum and help fuel rallies by opponents.
Garland's assists remain consistent to last year so far at 8.5 per game. I think that might inch up some as he plays more games.
How Garland and Mitchell mesh together will be a work in progress throughout this season. Both are ball dominant players. The good news for Cavalier fans is that both these players seem to prioritize winning over personal stats, and that attitude is critical to having championship aspirations.
Caris LeVert
LeVert just turned 28 in late August, and this is his 7th NBA season. He absolutely dominated the Boston Celtics on October 29th, shooting 12 of 21 from the floor, and 6 of 6 free throws, for a total of 41 points. Hot from outside, LeVert was 6 of 8 on three pointers, and added 7 assists. This performance came out of nowhere, and he played 43 minutes in the overtime win, with only 2 turnovers.
After that game, you would think that LeVert would be exploding with confidence. Yet just two days later versus the NY Knicks, LeVert was 0 for 9 from the floor, and tallied 1 point, in 29 minutes of play. He did have 8 assists, but it was truly remarkable to go from 41 points to just 1 point in 48 hours.
LeVert is scoring at a 13.4 points per game clip and is actually averaging a higher shooting percentage on three pointers than overall – 43.8% to 36.5%. Two of his worst games were in Cavalier losses, so maybe as LeVert goes, the Cavs go.
LeVert is being challenged defensively to often guard the opponent's highest scoring guard, or small forward, depending on matchups. At 6'6", he is a full 5" taller than either Mitchell or Garland. Since the Cavaliers are ranked 2nd with a team defensive rating of 104.7, the early results are solid.
Jarrett Allen
Allen is averaging 13.5 points, 12.2 rebounds, and 1.4 blocks per game, having played in each of the ten games so far. His rebounding average has improved by 1.4 rebounds per game.
He receives lobs for dunks and rolls well to the basket. He doesn't need touches to be effective and is an excellent rim protector. For a 6' 11" player, he can really get up and down the court.
One real notable area of improvement for Allen is his free throw shooting. He is currently making nearly 77% from the line, a nice jump up from 71% last season.
Kevin Love
Love has settled in nicely in his off the bench role. When he is shooting the three ball well, it is a devastating weapon for the Cavs, and it is currently going in at a rate of 42%.
If Love can remain healthy, his 12.6 points and 7.7 rebounds per game will contribute to many Cavalier wins. So far, he is playing both loose and joyfully. Clearly, he is a different player than two and three years ago, and the Cavs are benefiting from Love's play.
He remains an elite defensive rebounder. Love gets subbed out often for defensive situations late in games and subbed in for offensive possessions.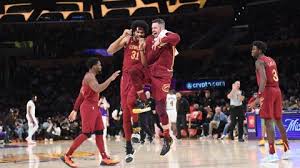 Other Players
Cedi Osman, Dean Wade, and Isaac Okoro have been the next three contributors in minutes played. Both Osman and Wade have contributed nicely in certain games, and both need to continue to strive for consistency. Osman in particular, can go from electric hot from the three-point line in one game, to stone cold in the next game.
Wade has developed into a solid player. At 6'9", he has size, and moves pretty well. His shooting improvement year over year is very noteworthy. He will continue to get some wide-open looks from the deep corner in offensive sets and is currently knocking them down at 48.6%. That is an exceptionally high percentage!
Okoro, on the other hand, has been mostly an unmitigated disaster. For someone who supposedly shot a lot of practice threes everyday this summer, Okoro looks highly uncomfortable shooting the ball. Lousy shooting results have followed, and his play continues to lack confidence. For a 5th overall draft pick from Auburn in the 2020 draft, Okoro is floundering. Fans have become united in their thoughts that his play so far is undeserving of the 15 minutes per game Coach J.B. is giving him.
Coaching
Coach J.B. Bickerstaff has room to grow his coaching skills. Better offensive plays coming out of timeouts to get his best players some good shots would be a good place to start. He lacks playoff experience, just like his team.
Bickerstaff's coaching remains a work in progress, but the players do play hard for him. He believes in building team chemistry, and it appears to be a team strength.
The Cavaliers have a lot of talent besides Mitchell, and teams are going to run additional players at Mitchell to get the ball out of his hands. We will see if J.B. can match up with the proper X's and O's to counteract that type of defensive tactic.
Season Prognosis
Although the youth of the Cavaliers will cause some occasional poor play and losses, this team plays with a certain verve that does not come from coaching. The addition of Mitchell has added a bounce to the step of our big three of Garland, Mobley, and Allen. They don't seem to fear anyone, and that is an important step forward in the development of this team.
Ricky Rubio will add a key veteran off the bench, probably in February when he is recovered from his knee surgery. He played well previously with Mitchell in Utah. Having Rubio to settle down the offense in a game like the Clipper loss on Monday will rescue some Cavalier wins.
In some ways, this team is playing for the 2023/2024 season. Not to discount their efforts to earn a playoff position this season, and go out and win some playoff series, but just think of how good this team can become for next season. The NBA playoffs are a lot different than the regular season and winning enough to compete for the Eastern Conference Championship would be an important learning experience.
As for a prediction of their record, I think 54 wins and 28 losses is very achievable. Staying reasonably healthy, and away from devastating injuries, will be a key. This team has enough depth to withstand the normal type of injuries all teams go through.

NEO Sports Insiders Newsletter
Sign up to receive our NEOSI newsletter, and keep up to date with all the latest Cleveland sports news.