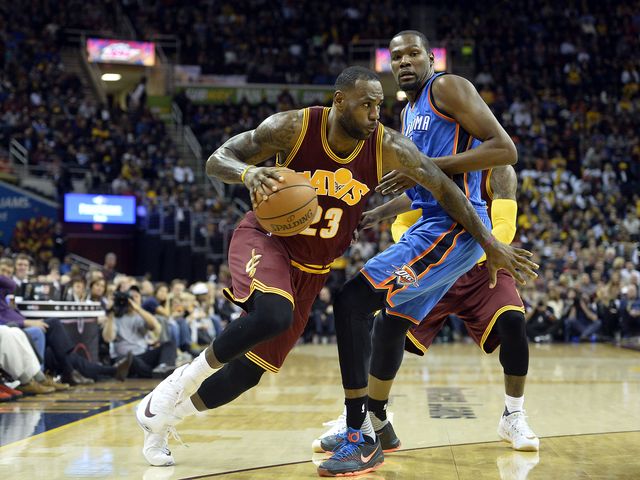 There wasn't much in terms of answers from Cavaliers star LeBron James today when it came to what he meant by his cryptic tweets sent out on Tuesday regarding making a 'mistake.'
In case you missed the two tweets – here's what the forward said:
It's ok to know you've made a mistake. Cause we all do at times. Just be ready to live with whatever that comes with it and be with…..

— LeBron James (@KingJames) March 1, 2016
those who will protect you at all cost!

— LeBron James (@KingJames) March 1, 2016
Today the forward spoke at Cavs practice, and when asked about if would chat about what the tweet said, his answer was rather simple "no."
He was also asked if the tweet was meant for a specific member of the team.
His reply – "no."
T.J. Zuppe of 92.3 the Fan has the video of LeBron's responses in a video below:
LeBron's response when asked about his tweets from Tuesday: pic.twitter.com/xFOiFmLvsU

— T.J. Zuppe (@TJZuppe) March 3, 2016
The question no is if the message was meant for a player or coach on the team – will it get through? The Cavs are at home for back-to-back games this Friday and Saturday, taking on the Wizards on Friday and Boston on Saturday.