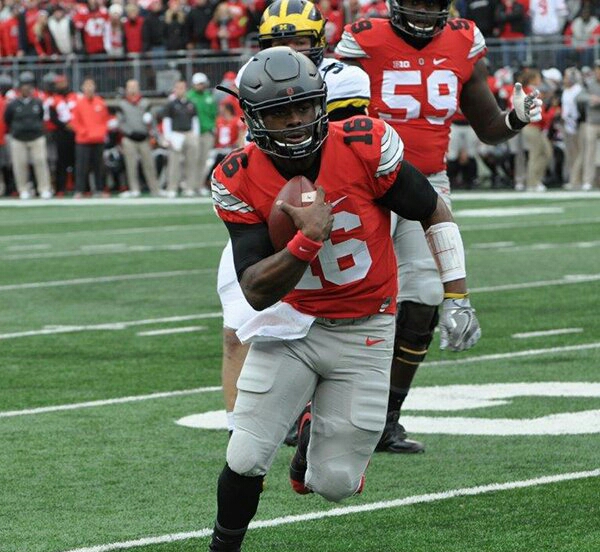 When it comes to Ohio State quarterback J.T. Barrett, there were some trends worth keeping an eye on before Saturday's rivalry game vs. Michigan.
The same trends continued to repeat themselves (some good and some bad), and after seeing them play out once again in the biggest game of his career, it's safe to say these are no longer trends and they're just part of his qualities as a QB.
In the following three slides, we'll go through the 3 things we learned about Barrett after the Michigan game.