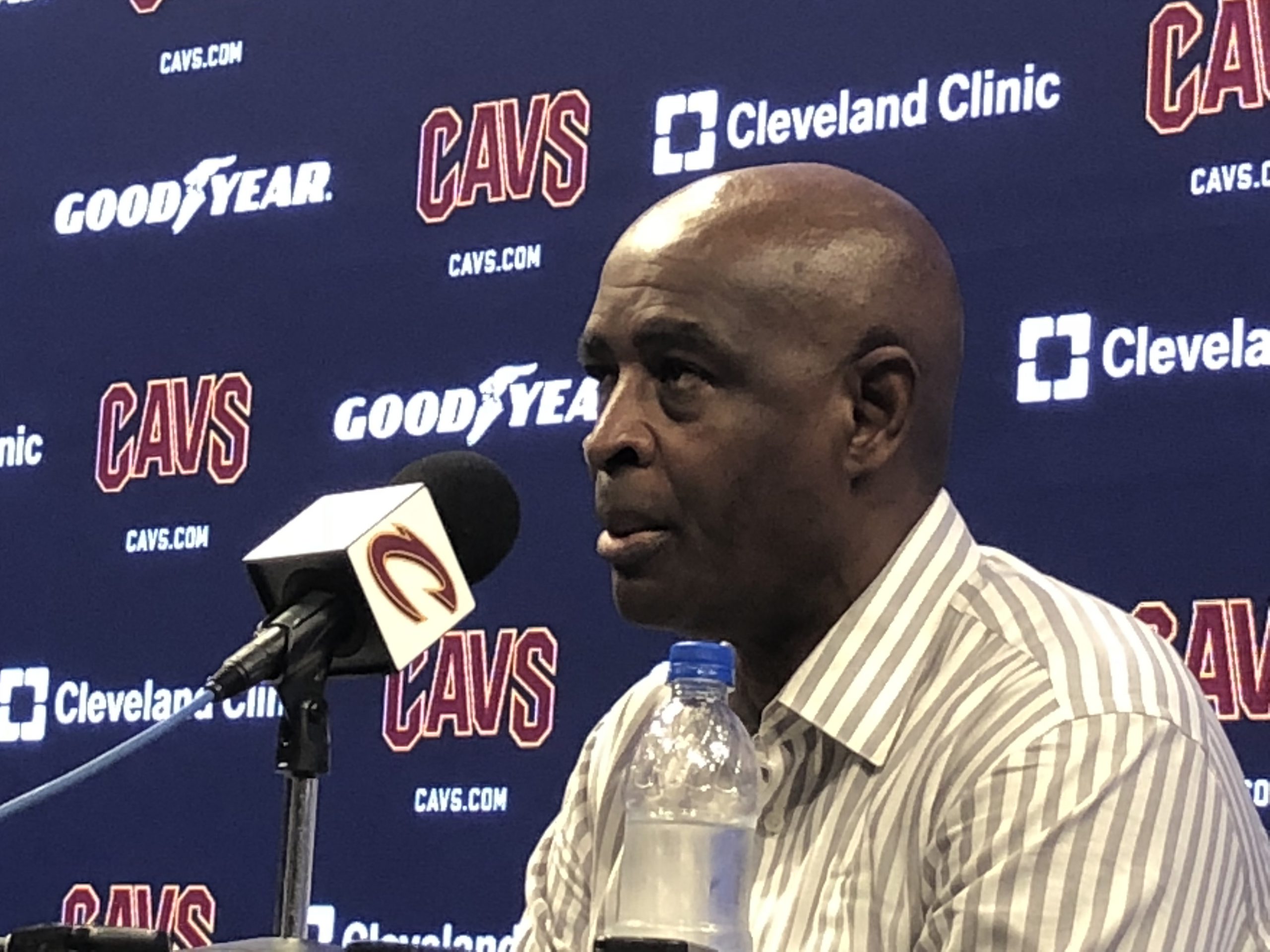 After taking a night to sleep on what we saw from the Cleveland Cavaliers against the Denver Nuggets on Thursday, I've come away believing that their blowout loss looked a lot worse than it actually was. After jumping out to a 32-15 lead on the Nuggets in the first quarter, the Cavaliers' loss can be looked at as the result of two major runs by the Nuggets, each coinciding with poor rotation decisions or lackadaisical effort on the defensive end.
Further, Cleveland managed to hold Jokic, a walking triple-double, to just four points, six rebounds and three assists in 22 minutes of action. Their ability to to keep Jokic off the glass and limit his playmaking may have been able to keep the Cavaliers in the game had some more shots fell their way on offense.
That said, within my three takeaways from Cleveland's loss to the Nuggets, there is one conclusion.
It's time for Collin Sexton to start. Here's why.
The first sub off the bench
Every new coach, or coach with a team full of players that are unfamiliar with another, needs time to figure out what combination of players work best on the court and how their rotations are going to work. Drew is both.
That said, when Drew puts on the film, he'll notice that — in terms of rotations — he could have done a better job of putting his team in positions to succeed.
The Nuggets' first run came at the start of the second quarter, with Collin Sexton, Jordan Clarkson, David Nwaba, Kyle Korver and Larry Nance Jr. taking the floor together. The unit gave up 11 points in the first three minutes of the quarter while only scoring four. Even worse, they were a -63.9 points per 100 possessions in just 13 minutes of playing time.
They didn't have enough size to protect the rim if Sexton got beat off-the-dribble, and Sexton didn't play defense as aggressively as he should have. Clarkson didn't focus on making plays for others by utilizing the threat of his scoring ability. Nwaba wasn't a perceived offensive threat and Korver touched the ball nearly as much as Nwaba.
It was an ill-conceived unit that lacked floor spacing, size and chemistry. Drew has started to make Sexton the first sub off the bench but it's now time Sexton starts, so that Hill — who can space the floor and will look for Korver — can play in more lineups with Clarkson.
More firepower
Make no mistakes, George Hill has gotten off to a great start offensively. He's shooting 54.2 percent from the field and 52.6 percent from three-point range while averaging 12.6 points in 25.5 minutes per game. Further, since Kevin Love's injury, Hill's attacked consistently and has shown he can score from all three levels.
Though less efficiently, Sexton is scoring 12.0 points per game in 24.3 minutes per game. While that may not seem like evidence that Sexton will put more pressure on opposing defenses that Hill, the difference between Hill and Sexton's roles is a major reason for Sexton not scoring more than he does.
Sexton tends to share the backcourt with a player nearly always looking for his own points in Clarkson while Hill typically plays beside Rodney Hood, a player that would rather let the game come to him. Consequently, it's possible that playing beside Hood more than Clarkson will allow Sexton to have bigger scoring games.
In any case, Sexton has more speed than Hill, is more likely to hit the gas pedal in transition and more decisive as a scorer. The tempo should speed up with Sexton starting and that bodes well for all Cavs involved.
The Cavs need to have fun
There needs to be more balance in the backcourt and while the starting unit has been pretty solid with Hill (+2.6 points per 100 minutes as a five-man lineup), Sexton is a player whose energy and positive attitude is needed for a lineup that has what seems to be three constantly frustrated players in Hill, Cedi Osman and Tristan Thompson.
Whether it's because of changes to the structure of the coaching staff or because of disgruntled teammates who may be friends, the Cavaliers don't seem like they're having as much fun as they should on the court. It almost seems as if rather than being friends, they're just — quote, unquote — teammates.
Sexton, a player with a vibrant energy and a never-say-die attitude when he's on the court will be a counter to the team's lack of chemistry. He's a player that everyone on the team will root for and who will be excited for anyone else when they're scoring. Cleveland doesn't have nearly enough players like that and you can tell that when they begin to play without joy, they play without energy.
Then they get blown off the floor.
*All stats gathered from Basketball Reference

NEO Sports Insiders Newsletter
Sign up to receive our NEOSI newsletter, and keep up to date with all the latest Cleveland sports news.