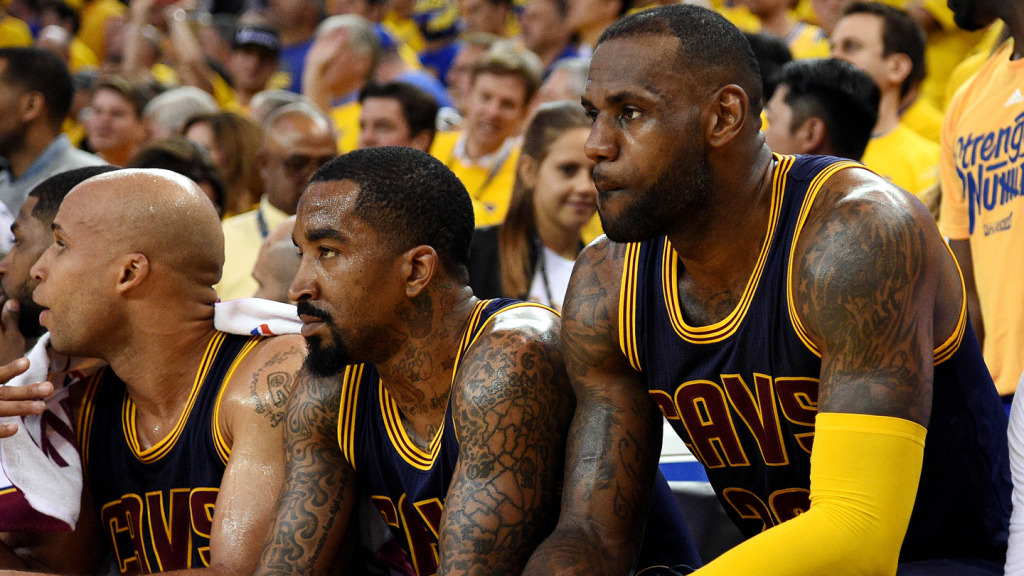 The Cleveland Cavaliers have been the home to some of the best talent the NBA has seen. LeBron James, Kyrie Irving, Kevin Love, J.R. Smith and others have recently turned the Cavs into a team which consistently appears in Play Off finals and is only a magnificent Warriors team away from the much coveted NBA title.
However, for every LeBron James the Cavaliers have had a Darius Miles, and for every Kyrie Irving they have had the burden of having a player such as Ryan Hollins. The Cavaliers have had the misfortune of signing some of the worst players in the NBA in recent years and it is only through the magnificence of players such as LeBron that fans have forgotten about some of the biggest flops they had in their roster in the past.
Just to give you an idea of how poor the players which have gone through the revolving doors in Cleveland were, we will try to provide you with a simple analogy. If, for example, there was a starting 5 made of the worst 5 players in the recent decade and a half or so, the Cavs team would have been the biggest underdog at betting sites such as NetBet and they would have been on the losing side of 100% of the matches they would play.
Scot Pollard
Scot Pollard is not fondly remembered by Cavaliers fans, if he is remembered at all. He only appeared in 24 matches for the Cleveland side and in those games he managed to score a total of 24 points. That's 1 point per match if you are terrible at math.
One thing which he did manage to stay remembered for, is his penchant for changing his hairstyles. It is even argued that he had more hairstyles than he scored points in the short times with the Cavs.
Ryan Hollins
Hollins was a tall man who was inexplicably bad at making rebounds. And not just that, he also had hands which couldn't shoot, pass or receive and is remembered as the person who gently caressed Brook Lopez on the back while he made the winning shot against the Cavs.
Darius Miles
Miles should have been the 2002's version of LeBron for the Cavaliers. He was their biggest hope of having a super talented young basketball player in their team after a long time. How wrong they were.
Darius went directly into the NBA and into a Cavs team which was trying to increase attendance by introducing new blood into their roster. They even went as far as trading the reliable Andre Miller to the Clippers for the newest NBA hope, Darius Miles.
What followed was quite disappointing. Miles scored only 9.2 points per game which isn't very bad when you think about it, but that's if you don't factor in that he played on average for 30 minutes in each game.
These stats were far from what the Cavs desired and they promptly traded him for Jeff McInnis. As soon as he was traded, Miles instantly upped his game.

NEO Sports Insiders Newsletter
Sign up to receive our NEOSI newsletter, and keep up to date with all the latest Cleveland sports news.