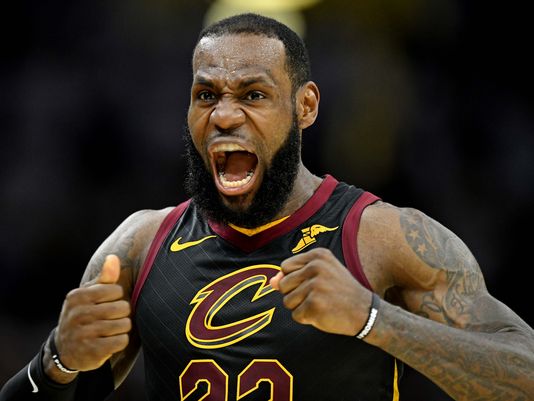 CLEVELAND– July 11, 2014 is a day that will forever live in the hearts of Cleveland Sports fans. It was on that day the "prodigal son" came home. LeBron James, in an essay told to Lee Jenkins of "Sports Illustrated," announced he would be leaving the Miami Heat and returning to play basketball for the Cleveland Cavaliers. It was a day that gave thousands of Cleveland fans all over the globe hope.
By now we all know he delivered on his long ago promise to bring Cleveland a championship. The magical run of the 2016 NBA Champion Cleveland Cavaliers is one of the greatest stories in sports history. Their story of coming back from a 3-1 deficit to defeat the 73-win Golden State Warriors is enough to inspire anyone.
So why does it feel that all of that was lightyears ago? We have the same head coach, the same owner and the same superstar. The fan base is every bit as rabid and even the opponent is the same. So what has changed to the point where 99 percent of the national media is picking the Warriors to once again beat the Cavaliers?
It is simple really, we lost Kyrie Irving and Kevin Love is banged up. The Warriors have added one of the best players in the game, Kevin Durant, to an already stacked lineup. Fans have lost faith in our coach, and the worries of LeBron leaving are once again prevalent. There is just one thing everyone seems to be forgetting, however: you still have to play the games, and when you have the greatest player on the planet wearing the Wine and Gold, anything can happen.
Do you need further proof of that? Mike Tyson still had to fight Buster Douglas, the 1980 Soviet Olympic team still had to take the ice against the Americans and the 18-0 2007 New England Patriots still had to suit up and play the New York Giants in the Super Bowl. Gigantic upsets can happen, and have happened before.
James perhaps said it best in his letter returning home in 2014: "Nothing is given, everything is earned." If there has ever been a team that truly fit their motto, this 2018 Cleveland Cavaliers squad with "Whatever It Takes," fits that bill.  Like Herb Brooks said in the movie Miracle, "great moments are born from great opportunities."  This is the greatest opportunity LeBron James will ever have to prove his greatness.
Say a little prayer, wear your lucky hat or drink out of your favorite mug while watching this series, do "whatever it takes." A champion lives within all of us, athletes and fans alike. Tune out all the critics, and the naysayers, listen to your heart, listen to your fandom, and go Cavaliers.