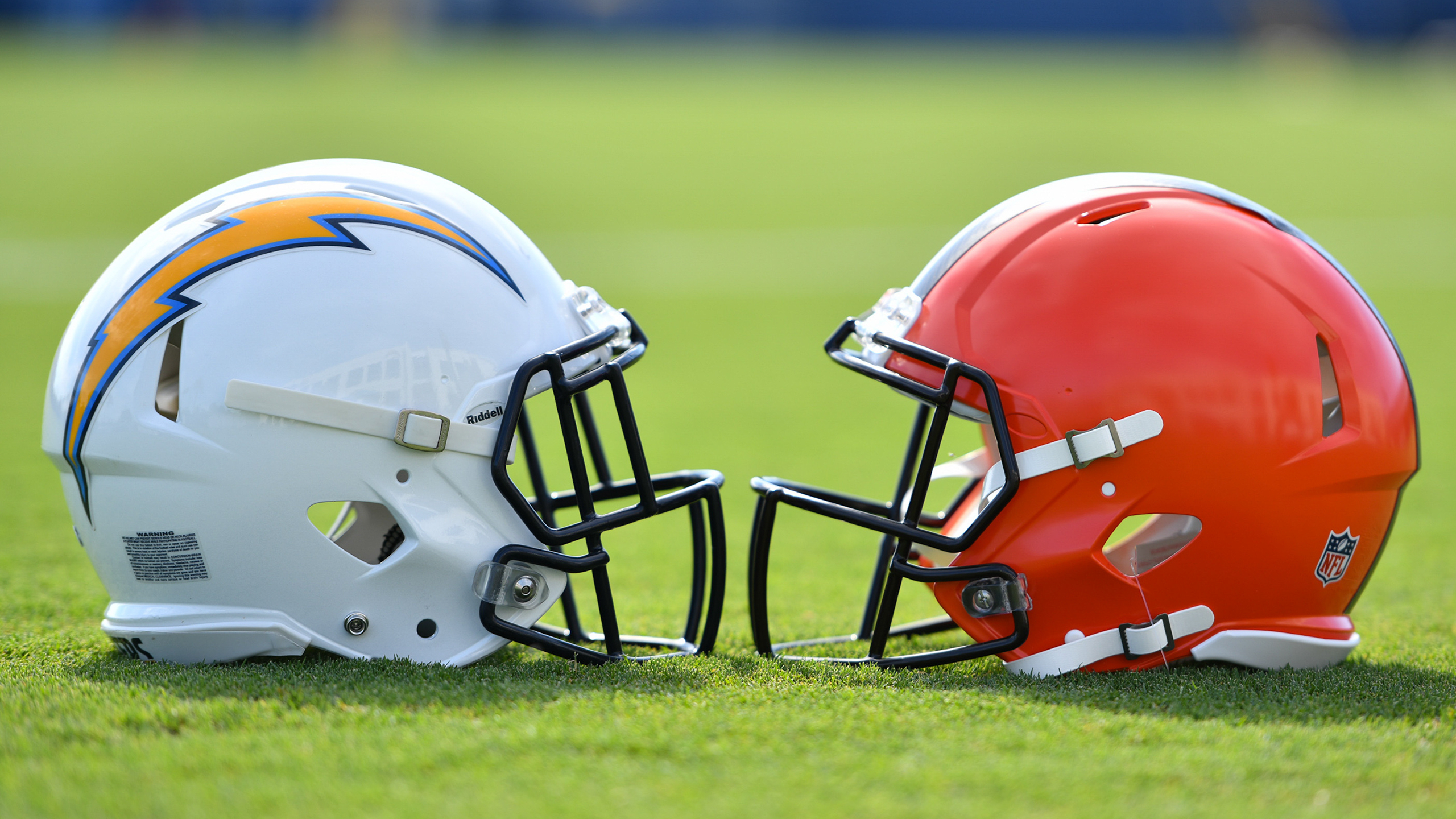 If there is one team outside of the AFC North that have seen a lot of the Browns in recent seasons, it feels like it's that of the Los Angeles (at one point San Diego) Chargers.
For the third straight season the Browns and Chargers will see each other Sunday, with the Chargers entering the all-time series with an advantage of 16-9-1.
Browns fans remember all too well it was the Chargers that were the only team the Browns could defeat two seasons ago on Christmas Eve at First Energy Stadium, the only win in two seasons for the brown and orange.
Last year in Los Angeles the Chargers got some revenge, topping the Browns 19-10.
This year's matchup has a much different feel, as the Browns are riding high at 2-2-1, and the Chargers come into action over .500 at 3-2.
Chargers coach Anthony Lynn spoke to the Cleveland media on Wednesday, and was asked about this year's Browns team as compared to last year, and his answer might be a bit of a surprise.
"Not a whole lot with last year. We were scared to death of this team. This team is talented, young. When they came in here, I know that they had not won a game, but it was like they were the best undefeated team that we have ever seen," Lynn said.
"We did not put up a lot of points last year. We know that they have talent on both sides of the ball. It looks like it is coming together under (Head Coach) Hue (Jackson). Hue has done a good job with the roster. We are expecting a four-quarter football game, a dogfight."
One huge difference for the Browns will be at the quarterback spot, where Baker Mayfield has been firmly entrenched as the teams' starter.
Lynn says that he's seen Mayfield for quite a long time, dating back to high school where he and Lynn's daughter were classmates.
"He has been impressive. No doubt about it. I loved him coming out of school. He went to school with my daughter so I have watched him for a long time," Lynn said.
"Obviously, he transferred from my alma mater, Texas Tech. He has been on the radar. I am happy for him. He has had some success. I am happy for him because people told him what he could not do. He just kept proving people wrong. Now, he is doing it. I am not surprised at all. It looks like the team is playing well and playing for him."
The Browns win over the Ravens turned a lot of heads last Sunday, and the fight the team has shown, taking three of their first five opponents to overtime, shows a shift in how this team is being perceived on a national level.
It's a perception that Lynn says actually began well before this season, despite the results for the Browns not being there.
"I think that vibe has changed a year or two ago to be honest with you," Lynn said
"Like I said, they were a scary team last year. I know that they did not win a game, but you saw them on the come – you could see it coming. You knew that it was just a matter of time. They have done a good job. The personnel department and coaches, they have done a good job."
Los Angeles did a solid job last week holding the Raiders, who scored 45 against the Browns in overtime the week before, to just 10 points.
The Chargers defense might not be getting a lot of credit for as well as they have played, but it's the Browns defense that is garnering attention, mostly for the fact they have already created a league-leading 15 takeaways, two more than entire 2017 season.
"They are fast. They are athletic. They have an elite rusher up front that can get to the quarterback and that can play the run," Lynn said of the Browns defense.
"They have some good complements to him. When that happens, you are going to make plays. Coach is putting the guys in the right positions to make those plays. They are leading the league right now so that is dangerous."