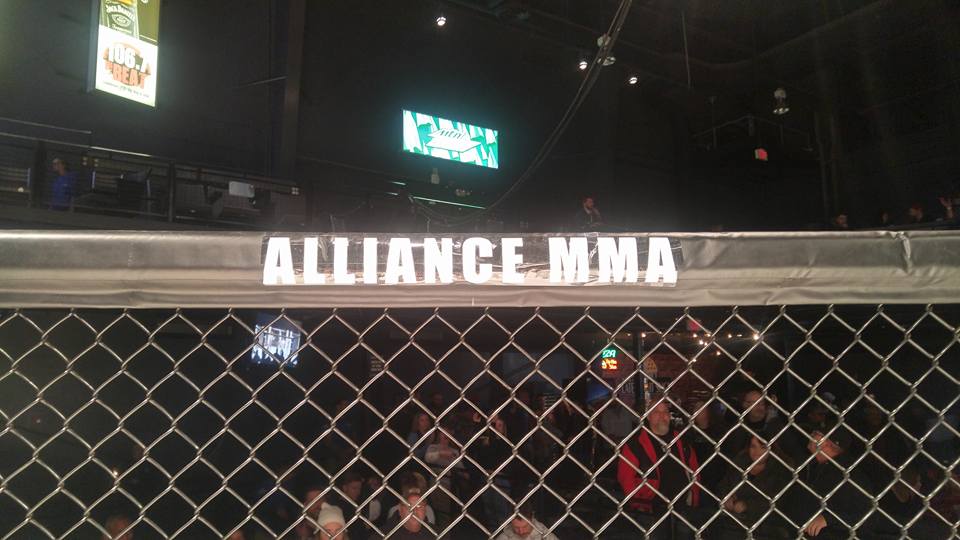 Fresh off of a jam packed incredible show at The Arnold Classic earlier this month, Alliance MMA has now made it's next move, and appears to have cleared a gigantic obstacle in the process.  It appears to be clear sailing from here for one of the world's fastest growing and popular MMA companies.
The below statement is courtesy of the NEW York Business Wire with further clarification on what Alliance MMA was facing, and how they should now be able to move on post settlement.
Alliance MMA, Inc. (AMMA) today announced that it has agreed to settle and resolve a stockholder class action lawsuit initially filed in April 2017 against Alliance, certain of its current and former officers and directors, and the underwriter in Alliance's initial public offering completed in October 2016. The class action settlement is subject to District Court approval. If approved by the District Court, the settlement will lead to a dismissal of all claims against the defendants in the litigation.
Under the terms of the settlement, the settlement amount attributable to Alliance will be covered in full by its D&O insurer. Alliance's sole financial responsibility with respect to the settlement will be to pay costs and expenses up to the policy deductible amount of $250,000, of which it has already paid $137,761 in the form of legal fees.
"Given the circumstances in which Alliance found itself, we couldn't be more pleased with the outcome," said Bob Mazzeo, CEO of Alliance. "While it remains our view that Alliance did not violate any laws in conducting its initial public offering, settling this case on the terms agreed by the parties is clearly in the best interests of our stockholders."

"This settlement represents a fresh start for Alliance and provides the new management team with a renewed opportunity to leverage our relationships and build strategic partnerships that we believe will help drive revenues for years to come. At the same time, we will continue implementing our plan to streamline the operation of the business and reduce our expenses as we advance toward profitability."