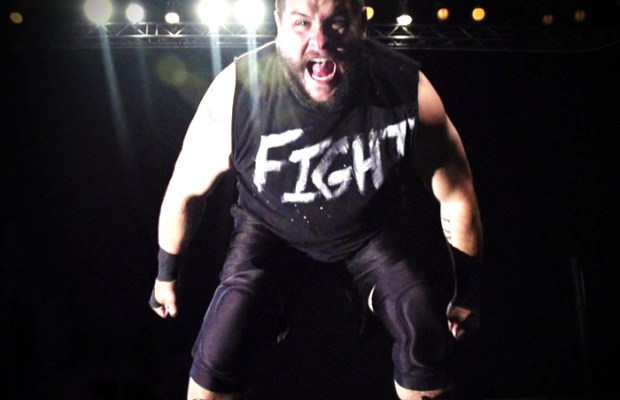 WWE Summerslam 2018 is this weekend, and absolutely loaded up. As of now, it is a 13-match card with 9 title matches.  With so much to breakdown, we thought it would be best to cover it in three installments broken down into World Title matches for both the men and women.  Undercard matches and special attraction matches.
The big show at the Barclays center is only a few days away. We have a lot to cover, so let's get right to it with installment 2, "Special Attraction Matches".
Braun Strowman vs Kevin Owens for the MITB
Prediction – Both men have done some of the best work of their career during this feud.  Owens is a natural heel if there ever was one.  Strowman appears to be the next guy the WWE is ready to push to the moon despite his horrible look.
I've given this a lot of thought, and my feeling is this. Strowman doesn't need the briefcase to put himself in line for a title shot, or be seen as the number one contender.  It is clear that he is already that guy.  Owens could do wonders with the briefcase, he is so good at being bad, the possibilities are endless.
At the end of the day, the briefcase works best being held by a heel and Owens is just the man for the job. Owens will find a way to get Strowman DQ'd and walk away with the MITB briefcase.
Dolph Ziggler vs Seth Rollins for the Intercontinental Championship
Prediction – This match could easily headline its second straight pay per view. Both guys are just that good and have incredible chemistry. However, with names on the card such as Rousey, Lesnar and Reigns, it surely will not.  Everyone expects a Ambrose heel turn, and so do I, pick Ziggler.
Shinsuke Nakamurs vs Jeff Hardy for the United States Championship
Prediction – What a spiral downward it has been for Nakamura since WrestleMania and his letdown of a feud with AJ Styles. It is hard to believe a run with the United States Championship would be a demotion, but this almost feels exactly like that.  How does Randy Orton not interfere in this match AGAIN and cost Hardy the title shot?  Easy answer, he does!
Daniel Bryan vs The Miz
Prediction – Much like Rollins vs Ziggler, this match has the kind of heat behind it to headline most PPV cards. Will Bryan finally shut up the Miz once and for all?  The perfect fan friendly ending to Summerslam would be Bryan going out on top as the crowd goes wild for him.  And to an extent, that is what will happen. With the only difference it happens mid card, and the match is followed with a post-match attack by The Miz.
You can find part 1 of this 3 part series, below.

NEO Sports Insiders Newsletter
Sign up to receive our NEOSI newsletter, and keep up to date with all the latest Cleveland sports news.