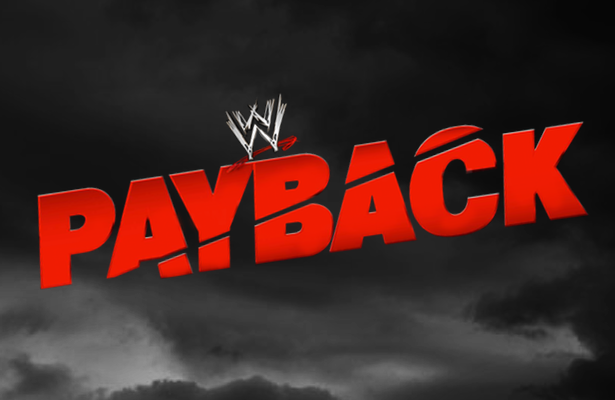 The First PPV after Wrestlemania each year usually provides one or two classic moments of its own. This year's card should be no different as there are several matches that could go either way.
I recently sat down with two rabid wrestling fans and cornerstones of NEO Sports Insiders, our very own Eli Mooneyham and Payton Vince for a bit of a round table on this weekend big card. Here below is a match by match breakdown of our thoughts and opinions. Enjoy!
Kalisto(c) vs Ryback
Payton – Kalisto retains. Kalisto might end up defending the United States Championship against John Cena when he comes back, only time will tell.
Eli – The United States Title is losing its significance. With that being said, Ryback wins this match to become the New U.S. Champion.
Winner: Ryback
Vince – Ryback simply doesn't win on PPV. It is only a matter of time before he is the next big thing in TNA. Look for Kalisto to remain hot and retain.
Kalisto 2 Ryback 1
Dean Ambrose vs Chris Jericho

Payton – Dean Ambrose wins and this begins his push towards main event status.
Eli – This match will be a very good match to get Dean Ambrose on a winning streak. Jericho will be resilient, but Ambrose will be able to outlast him.
Winner: Dean Ambrose
Vince – If they are going to begin a huge run for Ambrose like the universe so desperately wants, it needs to begin tomorrow night. I'm picking Ambrose to defeat Jericho in a match that can steal the show!
Dean Ambrose 3 Jericho 0
The Miz © vs Cesaro
Payton – Cesaro becomes the new Intercontinental Champion. Rumor has it that The Miz is on his way back into the main event scene so it only makes sense for him to drop the title. I've said it before and I'll say it again. I love this feud especially with Cesaro and Miz throwing movie quotes at each other is amazing.
Eli – Here's a problem that is in full effect. Two superstars who deserve a push are fighting each other for the Intercontinental Title. Only one can win, as the other one will fade to the shadows. For that very reason, I feel like Cesaro is going to get the win.
Vince – I must disagree with my comrades on this one. Several times already they have changed the gimmick for Cesaro to get over, but his style always remains the same. The Miz is loved by Vince McMahon and I don't see things changing here either. I believe Miz will retain.
Cesaro 2 The Miz 1
Sami Zayn vs Kevin Owens
Payton: Kevin Owens wins in heel fashion. Look for part two of Zayn vs Owens at Extreme Rules later in May.
Eli – Sami Zayn vs. This match could potentially be the match of the night. In the end, I feel like Sami Zayn will get the win here as the feud will continue throughout the year.
Winner: Sami Zayn
Vince – Here is the thing, I feel Owens is the best overall performer in the WWE right now. He can deliver on every level. However, he can lose this one and it won't hurt him, it will just add fire to a rematch at the next PPV. I see this being a long feud and if that happens then Zayn must win first to give him any credit moving forward.
Zayn 2 Owens 1
Baron Corbin vs Dolph Ziggler
Payton – Baron Corbin defeats Ziggler and gains his first pay-per-view victory. The feud will not be over with though.
Eli – Baron Corbin will need a win to be taken seriously down the line. It's sad that Ziggler has been used improperly for such a long time, but that will not change here.
Winner: Baron Corbin
Vince – Sadly, I must agree with my comrades on this one, the WWE has no faith in Ziggler and it is a crying shame. Corbin wins in his single PPV debut.
Corbin 3 Ziggler 0
Charlotte © vs. Natalya
Payton – Charlotte retains the WWE Women's Championship. I don't see this match ending cleanly. I expect to see Bret Hart and Ric Flair to play some type of role, I think that is obvious. I also believe Sasha Banks will get involved since she disappeared from the title scene since WrestleMania 32.
Eli – Charlotte has been gaining more and more heat throughout her championship reign, but the potential loss of Ric Flair of her manager after some questionable decisions from "The Nature Boy" may have helped out Natalya's case to win the title. Bret Hart will be in Natalya's corner, so maybe the chances for Natalya to win the title on Sunday have increased within the last week. Charlotte will pick up the win here, but her run as Women's Champion will come to an end soon.
Winner: Charlotte
Vince – I love seeing Natalya in a PPV singles match. Her and Paige are the two best performers on the roster while Lana and Summer Rae are the two most eye catching. It doesn't matter however, as the WWE brass has shown no faith in Natalya much like Ziggler despite excellent in ring skills. Charlotte will hold onto the title at least until Summerslam against Sasha Banks.
Charlotte 3, Natty 0
Enzo Amore and Colin Cassady vs The Vaudevillains
Payton – The Vaudevillains defeat Enzo and Big Cass in dirty fashion to become the new number one contenders for the WWE Tag Team Championships. I believe post match the Dudley Boyz attack Enzo and Big Cass.
Eli – Two NXT tag teams are ready to fight for the chance at being the new #1 Contender for the Tag Team Titles. In what will be a fun match, I think that Enzo and Cass are on fire and cannot be denied. Get ready for some fun: Enzo and Cass vs. The New Day.
Winner: Enzo Amore and Colin Cassady
Vince – Look about 3 and half inches up, you will see a prediction by Payton. I agree word for word, complete with a Dudley Boyz post match attack!
The Vaudevillians 2 Enzo and Cass 1
Roman Reigns © vs. AJ Styles –
Payton – Roman Reigns retains the WWE World Heavyweight Championship. This match will cement Reigns as a heel and I also believe that Gallows and Anderson will turn on Styles and possibly involve Finn Balor . If Balor does not debut at Payback the following night on RAW he will.
Eli – The biggest question of this match will be who Gallows and Anderson side with. This match will help the call-up of Finn Balor. Roman Reigns wins this match, as Gallows and Anderson turn on Styles.
Vince – Here's the thing, I do agree that Reigns will win, and I do agree that Gallows and Anderson will turn on Styles but I feel it will happen the next night. The WWE has already shown they have no problems with having Styles lose cleanly on a PPV. It has already happened once. I also think that the WWE wants Reigns to be the champ for a very long time to come. But, they will not have Reigns win with interference in his first big defense. I see him winning cleanly and then a post match beat down of Styles by Gallows and Anderson, however, no Finn Balor until the next night or even next PPV. Sit tight on Balor for now.
Reigns 3 Styles 0
So that is what the round table thinks. WHAT DO YOU THINK?
Agree or Disagree, let us know!

NEO Sports Insiders Newsletter
Sign up to receive our NEOSI newsletter, and keep up to date with all the latest Cleveland sports news.