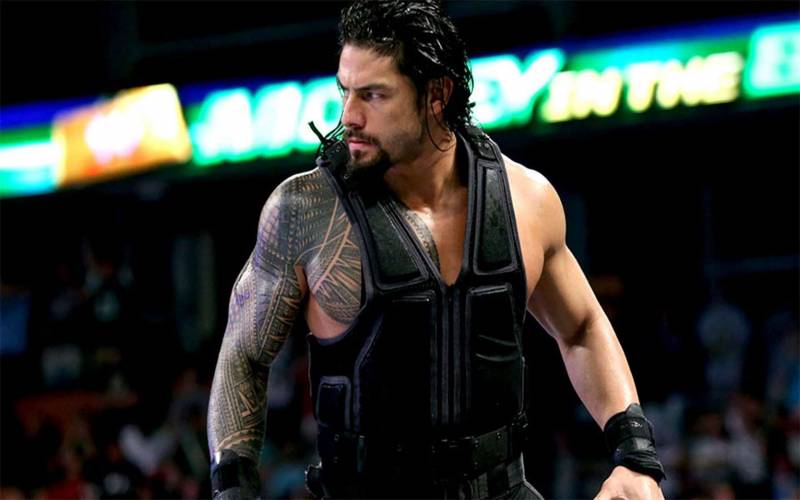 CHICAGO, Illinois – The WWE made some odd choices at times, but at other times did everything just right tonight at Payback.
The night opened up with a scare when Enzo snapped is head/ neck on the bottom rope and the match was called to a stop as he was out cold. It was very scary as the paramedics rolled him out but early reports are that it was just a concussion and no major spinal damage. It is a true shame because the angle was red hot and they were setting up for a huge showdown with the Dudley Boyz.
Dolph Ziggler defeated Baron Corbin – As glad as I am to see Ziggler finally get another win on PPV, it still makes me scratch my head as to why they would have Corbin lose his singles PPV debut?
Dean Ambrose defeated Chris Jericho – Solid match as expected with these two, and the smart choice was made in having Ambrose go over. If the WWE is serious about a 3 way dance for the title between Ambrose, Reigns and Rollins at next year's Mania, then these are the matches Ambrose needs to win.
Charlotte retains the Women's Title over Natty – This marks the second straight PPV where the women's match was excellent! I think the ending was messed up with the "crooked" referee, it didn't need that, but everything else about it was spot on.
Kevin Owens pins Sami Zayn – If the WWE is trying to bury another "internet" hype in Zayn, congrats to them because they have done so. I barely know Zayn and I hate him. The guy never wins. He has had four high profile matches in the WWE and has been cleanly pinned in all of them. He lost his debut to Cena, he lost at Wrestlemania, he lost his title shot match against Styles, and lost again tonight vs Owens. All clean and all convincingly.
He even lost his NXT title after barely having it. It was an idiotic move to have him lose again tonight. Owens is already very over, and Zayn needed the push badly. Not to mention, not only did he lose, but then he comes back down just to get beat up again? That whole sequence makes no sense.
The Miz retains over Cesaro – I was the only one to call this match, but I hoped to be wrong. Cesaro has done a great job getting the crowd behind him, but it is clear that WWE brass is not.
Mr. McMahon chose Stephanie and Shane to co run Raw. That should be fun and lead to an eventual match between HHH and Shane for total control.
Anyone else realize that the entire Wyatt Family was featured on the Payback 2016 poster, and yet none of them were even there?
Kalisto retained his US Title over Ryback – I've said it once and it bears repeating, Ryback doesn't win on PPV. His days are numbered as no matter the gimmick, it simply isn't working.
Roman Reigns retained his title with a pin fall victory over AJ Styles – Despite the interference and several stoppages, this match stole the show and got AJ over even in a loss. My comrades Payton Vince and Eli Mooneyham will be chiming in with me on this match in a piece later today!
You can follow Vince McKee on twitter at VinceTheAuthor

NEO Sports Insiders Newsletter
Sign up to receive our NEOSI newsletter, and keep up to date with all the latest Cleveland sports news.