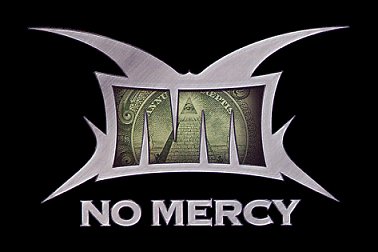 WWE NO MERCY
TRIPLE THREAT PREDICTIONS

SACRAMENTO, California – The WWE Smackdown Brand will put on it's Pay Per View this Sunday night, live from the Golden 1 Center in Sacramento, California. The Triple Threat of Eli Moone, Vince McKee & Payton Vince (no relation) are here to break down the card match by match.
Nikki Bella vs Carmella
Vince – Nikki's first big solo match back since her return, no brainer, go Bella all the way here.
Payton – Nikki is back now and I believe she is having a fantastic feud with Carmella. Carmella has a good reason as to why she is targeting Nikki and it makes this storyline so much better. I honestly think Carmella pulls out the upset in this match.
Eli – Such a tough one to call, but Nikki Bella will prevail in what will be a best of 3.
Rand Orton vs Bray Wyatt
Vince – I honestly love what they have been doing here, great rivalry with plenty of intrigue moving forward. This is just the first of many battles that won't end until alteast the Royal Rumble. I do Orton winning this one however.
Payton – I wasn't a big fan of this feud to begin with honestly. I am absolutely loving it right now though. Recently I love how Orton has equaled the mind games of Bray Wyatt if not have the advantage. This reminds me of when it was Orton vs Undertaker at WrestleMania 21. I like the fact that Erick Rowan keeps popping up even though you think Bray and Rowan are no longer allies until you see him back around. I think Randy Orton comes away with the victory at No Mercy.
Eli – Randy Orton vs Bray Wyatt- I love the feud going on, but let's face the facts that Bray Wyatt is here for two reasons: Good Promos and Good Matches. He'll win here, but don;t be fooled. Randy Orton will take the next two.
The Miz vs Doplh Ziggle for the IC Belt, If Ziggler loses, he has to retire from WWE.
Vince – Cool concept, great buildup, but when it is said and done, the result will be less than awesome, as The Miz will hold onto his belt and send Ziggler packing, until he returns at Wrestlemania to take on Conor McGregor in a shoot fight.
Payton – The Miz and Dolph Ziggler have this incredible chemistry in the ring together. The buildup has been fantastic. I really hope this isn't the last time you see Ziggler around because he is giving the fans his best work yet. Sadly though, I think this is the last you see of Ziggler. The Miz retains, and this is the last time you see Ziggler in a WWE ring.
Eli – The Miz vs Dolph Ziggler- Crazy match, as Ziggler could say goodbye to his professional wrestling career. I could see that Ziggler either comes back at WrestleMania season or he really does finish his career. The Miz continues to be one of the best things going in WWE right now.
Heath Slater & Rhyno vs The Uso's for the Smackdown tag titles
Vince – I liked the Uso's old gimmick so much better than this nonsense they have them doing now. The WWE creative team is doing everything they can to get the Uso's over again, but it won't happen Sunday night as Slater and Rhyno remain hot and hold onto the straps.
Payton – Vince, I completely disagree with you. The Uso's are killing this gimmick right now. It's not the fun loving nonsense they had before. One thing I picked apart constantly was that the Uso's only used the Superkick. The Uso's now have a more serious gimmick, they are picking apart an opponent's body part and still using some high flying moves. I think we see new SmackDown tag team champions, The Uso's win.
Eli – I agree with Payton. I hadn't been able to sit through an Usos match for a good amount of time because their gimmick got stale. But, Heath has kids he has to feed, a double-wide he loves to have and a man-beast named Rhyno who will Gore the competition out of the way. Slater and Rhyno retain.
Becky Lynch vs Alexa Bliss for the Smackdown Women's championship
Vince – 2 divas matches on a card with only 6 matches on the main card, that is risky. No chance in hell Becky Lynch loses.
Payton – I think these two ladies continue to ride the momentum in the Women's Division. Charlotte and Sasha Banks set the bar high for these two ladies for this Sunday, after their match on RAW. I see Becky and Alexa Bliss going at least 15 minutes. I think this match is going to be fantastic. Alexa Bliss is your new SmackDown Women's Champion.
Eli – Becky Lynch vs Alexa Bliss- Bliss is on fire right now. As much as I love Alexa Bliss' in-ring work, Becky Lynch will retain. Lynch just won the title, so not having a long run could be bad for her and the Women's Division.
Triple Threat for the WWE Heavyweight Championship
AJ Styles vs John Cena vs Dean Ambrose
Vince – These 3 will tear down the house and steal the show. AJ Walks away with the title however and holds onto to it for a very long time. I don't see Cena tying the record until WrestleMania, and the Dean Ambrose as champion experiment is over.
Payton – I love the way that AJ Styles has ripped off the moto of John Cena, "The Champ is Here" and added a new one himself "The Champ that Runs the Camp" . AJ is doing phenomenal work, no pun intended. There is no defined babyface in this match , the match will be based on who you like and that's who you will cheer for. In the end I think we see Cena tying Ric Flair with his 16th world championship . Cena wins , new champion.
Eli – AJ Styles vs John Cena vs Dean Ambrose- Ambrose is back in the chase, Cena is chasing Ric Flair's record and AJ Styles looks to keep the title he just won while defeating two guys he can't stand. Styles does that here, as I see some scuffle from Ambrose and Cena that leads to Styles taking advantage for the win.

NEO Sports Insiders Newsletter
Sign up to receive our NEOSI newsletter, and keep up to date with all the latest Cleveland sports news.