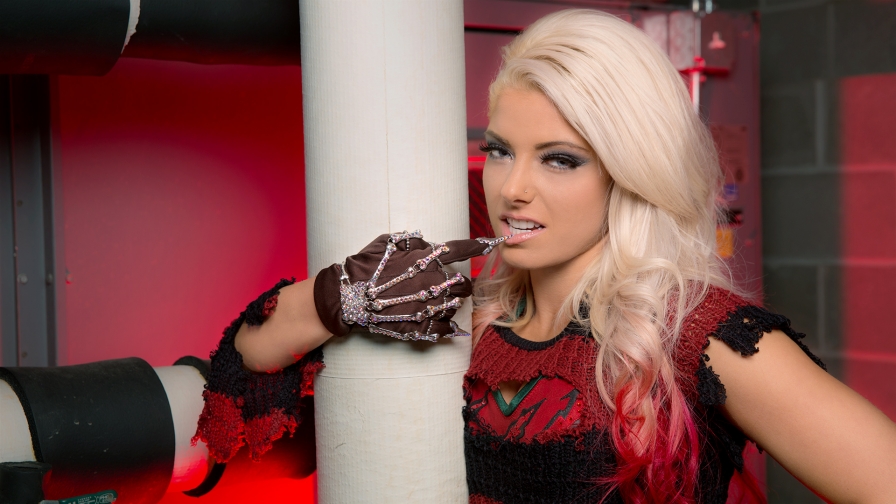 Monday Night Raw was live from San Jose tonight and packed quite the punch. Some things stood out more than others, but all in all plenty of good moments to reflect back on. Let's get right to them.
John Cena defeats The Miz in a match where the loser has to enter the Elimination Chamber first.
A cool gimmick and the payoff was nice too after an excellent match. It took up three segments but was well worth every minute. The top rope AA from Cena to Miz will be a highlight for a while. The Miz may just shock everyone and walk out of the chamber after going coast to coast as a winner!
The Revival pins Luke Gallows and Karl Anderson
Gallows and Anderson have quite the following these days and have done well with the promo's. Yet, WWE creative still doesn't seem sold on them. Another televised loss for 'The Club". Not sure I agree with this. It is nice to see the Revival get a win, but not sure it does anything for them. A bad spot for everyone here.
Kurt Angle announces Ronda Rousey will sign a contract for RAW at the Elimination Chamber

Interesting, I do not see her wrestling Bliss or anyone on the RAW roster at Mania. The rumor all along has been Rousey vs Charlotte. It will be interesting to see how they spin this.
Seth Rollins confronts Kurt Angle and asks him to allow him to compete for a chance in the Fatal "Fiveway" main event for a chance in the chamber.
This was excellent and something that needed to happen. Let's call it what it is here. Rollins had a great run with the title as a heel and deserves another go with it as a face. Will it happen anytime soon? Doubtful, but his promo at least got everyone thinking.
Bayley defeats Sasha Banks
Easily the best women's match in a very long time, and no surprise it had Sasha Banks in it. The Boss never fails to deliver. This one was an instant classic and made both women look strong. A curious move to allow Nia Jax to destroy both of them afterwards however. No two women in pro wrestling have better chemistry in ring then Sasha Banks and Bayley, and worse outside of it, or on the microphone.
Sonya Deville and Mandy Rose defeat Alexa Bliss and Mickie James
It almost appears as though the Alexa Bliss face turn is slowly happening, but I think we all know it is a charade just to kill time until Mania. I mean, Bliss may lose at the Chamber, but I do not see it coming. Time will tell. The match didn't make too much sense other then a way to get them all screen time.
Elias sings, then gets interrupted and beat up by Braun Strowman.
Excellent segment! Elias is beyond over! It was also nice to see the WWE expand Braun's character to more then just a monster. They showed him in a humorous way and allowed him to go out of his comfort level by singing to the crowd. They let Strowman take a swing at something different and it worked. Did I mention Elias is over?
Roman Reigns defeats Sheamus
For a guy working with a severe neck injury, Sheamus sure did hang in there the best he could with the "Big Dog'. I guess the WWE needed to find a way to get Reigns a little more screen time this week.
Finn Balor and Seth Rollins co win a Fatal Five Way over Bray Wyatt, Matt Hardy
And Apollo Crews when both Rollins and Balor pin Wyatt.
This was the match of the night, and easily the match of the year thus far (six weeks in). Each guy had their moments to shine and the crowd was red hot. Rollins and Balor both going over was the perfect choice. Both of them deserve a chance not only in the Chamber, but also the WrestleMania main event, sadly that spot is a forgone conclusion for Roman Reigns.
If the WWE Brass truly listened to the Universe, it would be Rollins or Balor and tonight proved why. Once again, interesting to see where they go from here. Maybe a tag team between the two? More than likely, a match at Elimination Chamber where the winner enters the cage as competitor number six.

NEO Sports Insiders Newsletter
Sign up to receive our NEOSI newsletter, and keep up to date with all the latest Cleveland sports news.