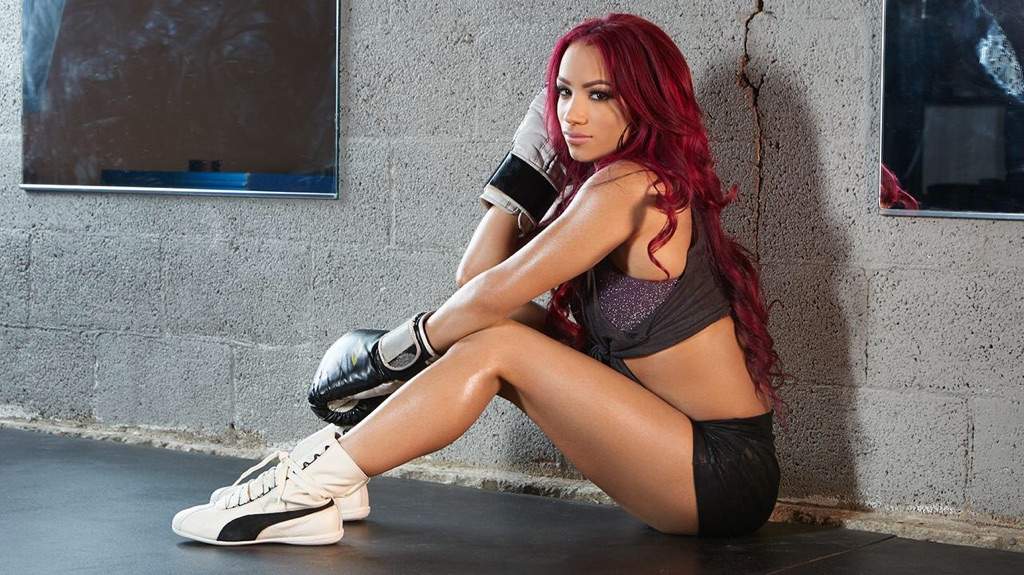 Tonight, Pro Wrestling fans of the WWE had to once again face a very simple truth, Monday Night Raw and Smackdown episodes that take place the night of a holiday, or the night before a holiday are usually pedestrian, predictable and flat out boring.
Following a solid episode of RAW on Memorial Day, and a decent episode of Smackdown Live on the Fourth of July, wrestling fans had hope that RAW may continue to buck the trend tonight, sorely, it didn't! Let's get right to it with some hot takes!
John Cena open the night with a victory over Jason Jordan.
This was actually a cool trip down memory lane as it harkened back memories of Cena vs Angle from years ago.  It would have been cooler however if Jordan was actually Angle's real son.  That aside, Cena continues to prove he can wrestle with anyone in any style.  Jordan has a lot of talent as well and showed it tonight.
Cena and Reigns have post-match promo
Here is where the WWE took a solid opening match to get Jordan over, and blew it with a dumb back and forth promo.  There is such a thing as too much of a good thing.  The Cena and Reigns promo blew it out of the water last week.  They should have let it be until No Mercy.  Tonight, seemed forced and not needed.  Also, Cena is the face in all of this, so having him back out of the fight was the wrong move.
Cesaro & Sheamus defeat Rhyno and Heath Slater
Well duh!  A team going into a pay per view with a title shot doesn't lose a match on RAW to a team that hasn't won in over a year.  Why even waste everyone's time with this match?  Time for Rhyno to head back to Impact.
The Miz defeats Jeff Hardy to retain IC belt.
The Hardy Boyz both in singles and tag team, continue to lose matches since their "rebirth" at WrestleMania.  Solid match that could have been saved for No Mercy however.  It makes you wonder why they even had him win the Battle Royal to get this title shot.  The whole thing seemed out of nowhere and made no sense.  They must be building towards something.
Drew Gulak, Noam Dar, and Tony Nese are defeated by Enzo, Grand Metalik, and Cedric Alexander
Move 205 to Wednesday nights, tape it on Mondays or Tuesday before or after Raw.  Figure it out somehow because that is the only way it will work.  Make it a stand-alone on Wednesday nights, keep it off RAW.  Oh yeah, Enzo encourages cheating now?  Eddie Guerrero he is not.
Sasha Banks will get her rematch against Alexa Bliss at No Mercy
Great back stage segment between the two. Both are great in the ring, great on the microphone and just all around excellent!  I like this feud, keep Bayley out of it for as long as you can.  Of course however, even something that simple can be lost on WWE creative, and it was.  They have decided to add Nia Jax and Emma into the match.  Again, not needed and seems forced!
Rollins and Ambrose defeat Gallows & Anderson
Why do you even have this match? Zero doubt at the outcome. Totally pointless.
Braun Strowman defeats The Big Show
There is zero suspense left in anything the WWE does with The Big Show.  He is there to put talent over.  This was the ultimate phone it in episode, with the perfect main event to prove that it was. Awful!  The odds of WWE having the Big Show win that match were 1,000,000 to 1.
To his credit, The Big Show put in one hell of an effort with some excellent high-risk moves.  The Big Show gave it his best effort even if the WWE didn't.

NEO Sports Insiders Newsletter
Sign up to receive our NEOSI newsletter, and keep up to date with all the latest Cleveland sports news.