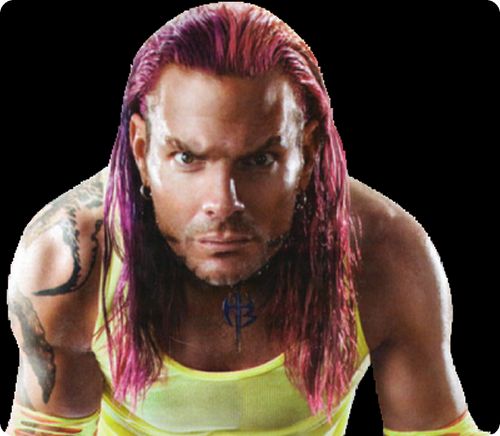 WWE Monday Night RAW returned to Memphis tonight and packed one very powerful episode!  It hit on all levels, most importantly in ring action, but also in ring promo's. out of the ring promo's and a great advancement of several storylines.  Let's get right to it!
Jerry Lawler replaces Booker T as RAW color man with Corey Graves and Michael Cole.
This appears to only be a one-week thing as RAW just happened to be in the Kings backyard and Booker T is back home in Houston keeping those around him safe as the massive flood from Hurricane Harvey continues to ravage that area of Texas.  It was very nice to hear Lawler back in the booth on RAW!
Jeff Hardy wins a 20 man battle royal to secure the next IC Title shot.
A couple of interesting things came out of this one.  For starters, it is clear that the Bray Wyatt vs Finn Balor feud is far from over as Wyatt attacked Balor late in the rumble to cause him to lose.  The second and more intriguing one is having Jeff Hardy win.  It seems like the WWE will take the often used Matt being jealous of Jeff to cause the "Broken" relationship and finally give everyone what they have been expecting since they returned to WWE.
Why the sudden stop to the Goldust rebirth push? 
It wasn't that long ago that Goldust was in the midst of a career resurgence that the fans were absolutely loving.  All of sudden that is over and he is in 20-man battle royals?  Strange.
Enzo Amore wins his 205 debut over Noam Dar
My God, what has this division come to?  Does Noam Dar ever win?  Whatever happened to the three men who launched this division?  Rich Swann, TK Perkins and Brian Kendrick have since disappeared and this is trending in a very bad direction.  It truly is Neville and no one else.
Paul Heyman and Brock Lesnar announce he will defend the WWE Universal Title at No Mercy
This is good.  A great match many people want to see against a very good opponent in Braun Strowman.  A man who can be a legitimate threat to knock off the champ and a solid history behind the two.  Lesnar didn't need to say much as Heyman set the table perfectly as only he can do.  Lesnar has been on RAW consistently since Mid-Summer, and this will be his third straight RAW PPV performance.  Maybe he isn't going back to UFC?
John Cena and Roman Reigns have a verbal joust at a contract signing for their match at No Mercy.
It was a great back and forth that Cena easily got the better off.  Reigns seemed lost and had to resort to swear words while Cena took him apart.  I will say that I'm a little shocked they are rushing this to No Mercy.  Full steam towards Brock at Mania for Reigns it appears.
Alexa Bliss defeats Sasha Banks for the Women's Championship
Banks has now had 4 title reigns in a year, totaling a month in length.  I would complain if Bliss wasn't so darn good.  Nia Jax turned on Bliss after the match, but I'd still expect Bliss to get the better of it at No Mercy.  It was nice to see Banks and the women's division headline another RAW.
Let's see what WWE Smackdown brings us tomorrow.

NEO Sports Insiders Newsletter
Sign up to receive our NEOSI newsletter, and keep up to date with all the latest Cleveland sports news.